Sales Have Ended
Ticket sales have ended
Thanks for registering for the upcoming Coaching Class! See you there!
Sales Have Ended
Ticket sales have ended
Thanks for registering for the upcoming Coaching Class! See you there!
Description
It seems property sales is still strong in Singapore, judging by the great sales of Wing Tai The M, where 70% of units were sold over the weekend launch. Many people are very attracted to the potential capital appreciation returns of property investment, and we know the use of leverage with relatively low home loan interest is compelling.
However, a study released recently reveals that the median annualised capital gains has sunk to 2.2% last year, and this is below CPF return of 2.5%. Perhaps, a series of property cooling measures has an impact.
If investing in real estate is your cup of tea, do you know that there is an alternative way through investing in Real Estate Investment Trusts (REITs) listed on the Singapore stock exchange and you can buy and sell like any other stocks? Effectively, REITs manage a portfolio of properties and distributes the property income to unitholders (or shareholders) in the form of dividends.
In terms of asset types, you can also choose from Retail, Hospitality, Office, Healthcare and Industrial. In addition, you can be exposed to properties outside of Singapore as well.
The dividend that you can expect from Singapore REITs (S-REITs) ranges from around 4% to 9%. On top of this, you can expect some form of capital appreciation if you pick the right REITs.
How should you go about selecting and investing good REITs? Here are some pointers:
DPU (distribution per unit) is growing

NAVPU (net asset value per unit) is growing

NPI (net property income) is growing

Interest coverage ratio is greater than 5

Conservative gearing ratio

Good occupancy

Good management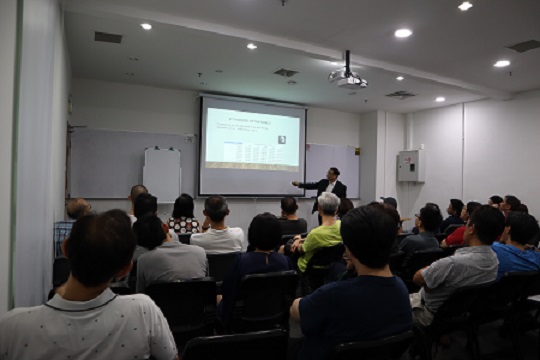 As with any value investors, you also want to buy good REITs at a discount, so knowing how to carry out a proper valuation is critical.
In this 3-hour Master Class, you will learn all these with the following agenda:
What is a REIT and Why You Should Invest in REITs

Structure of a REIT

Types of REITs

Understanding the Financials of REITs

Criteria of a Good REIT

Valuation of REITs

Case studies
A step-by-step analysis template will be shared during the class.
---
About the trainer
Tan Liong Hai has some 20 years of senior level experience in the telco and technology sectors. He is also a serial entrepreneur who has founded a few successful companies. He spends a large part of his time now just investing in the stock market, growing his stock portfolio which currently stands at $1mil, built up from capital saved and years of investing. When he decided to step away from the corporate world, he took courses in Value Investing and Options strategies.
A prolific reader of investment books and publications, he is co-founder of investment blog Journeywithmoney.com and a trainer of 2 stock investment programs, with unique contents developed by him and his partners. He is also co-founder of the investment Mastermind Group Financial Gym. He is author of personal finance e-book "Journey Towards Financial Freedom"