Description
Shoot, Edit and Post Great VIdeos with Your Android and iPhone.
COURSE: Video Making Course - Using ONLY Smartphones
---
Would you like to be a YouTuber, a Vlogger or an Influencer, who makes awesome videos for people to enjoy?
Are you an entrepreneur, trainer or author? Do you want to produce your own video content?
Join Adrian Lee for a comprehensive, entertaining, and informative training.
"Video Making Course in Singapore - Using ONLY Smartphones"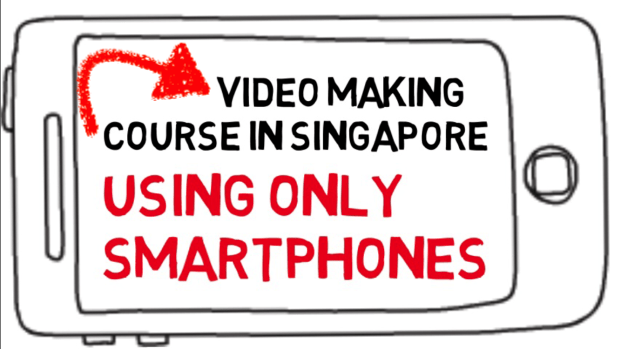 ▶︎ https://youtu.be/xpNe0ziueuU
Sure or not?! Can you make good videos with a smartphone?
Watch this facebook video that's shot and edited entirely on the iPhone.
► https://www.facebook.com/watch/?v=10154389557554489
It garnered over 1000 views in the first month, without paying for promotional ads, and is still counting.
Want to learn how?
In this workshop, you will learn:
The Fundamental Process of Video Production.
The Camera & the SEVEN Core Camera Skills.
The necessary equipment and accessories.
Sound Recording and Video Lighting Techniques.
How to edit easily with Video Editing Apps.
How to shoot interviews, products, and events
Posting videos on YouTube and social media.
You will be guided through a series of step by step easy-to-follow instructions on using the recommended video apps as well as accessories.
COURSE OBJECTIVE
By the end of the course, participants will be able to shoot and edit a 1-minute video using proper sound and lighting techniques. You will also learn the seven core camera skills for video, and the essential video editing technique.
FOR WHOM
Business Owners, Marketing Professionals, MLM/Network Marketers, Real Estate Agents, Trainers, Authors, Public Speakers.
Small Businesses, Multinational Companies, Government Agencies, Educational Institutes.
Hobbyists, Bloggers, Travellers... This course is suitable for beginners with no previous video making knowledge or experience.
YOU WILL GET
The digital course slides
Printed worksheets and checklists
A private Facebook group with access to the instructor after the course
REQUIREMENT
Participants are required to bring their own smartphones (Android or iPhone) with the ability to capture video, with at least 4 GB RAM and with at least 64 GB of storage memory.
Accessories are not required for the course. in fact, a range of products will be introduced during the class, so participants may consider the right ones for the right purpose.
SIGN UP NOW
This is a face-to-face hands-on workshop where you have the benefit to ask all your burning questions.
ABOUT THE INSTRUCTOR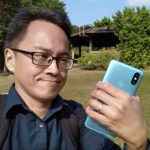 Adrian Lee, the Founder of VideoLane.com, has been involved in the business of capturing events on video since 1998.
Adrian boasts having a YouTube channel garnering over 4 million views.
▶︎ https://www.youtube.com/videolane
Before getting into the video production business, he has been interested in all things audio-visual since he started out as an electronics technician dealing with hardware such as television and computers.
He has since progressed into the vocation of serving Multinational Companies and Government Agencies in Singapore, by recording and producing seminar videos, event videos, and corporate videos.
Combining his expertise in professional Videography and experience in web video production, Adrian now teaches his skills to new Video Makers in the form of hands-on workshops and online courses.
Adrian Lee
PS: Feel free to enquire further in the comments section below.
| Join the Affiliate Program |
| Join the Smartphone Vlogging Facebook Group |
| Join the Smartphone Video Class |