SME Digital Economy Summit 2019
The flagship event of the AMTC for businesses wanting to gain insights on digital trade and growing across borders
About this event
The SME Digital Economy Summit is a unique conference which will be hosted on 16 October 2019 in Singapore. Bringing together MSMEs, multi-lateral organisations and government representatives from the region, it is strategically positioned as the premier event for small businesses wanting to gain insights on digital trade and how to leverage this to help them grow across borders.
A significant development of this summit, now in its second year, is the exclusive SME Showcase that will take place concurrently. It will feature the finest MSMEs in the region and companies and organisations that help enable MSMEs.
The SME Digital Economy Summit is the flagship event of the Asia Pacific MSME Trade Coalition (AMTC), a working council of the Asia Business Trade Association (ABTA) with a mission to engage and empower the small businesses on trade related matters, we are today the voice of more than 2,800 member companies across the Asia Pacific region.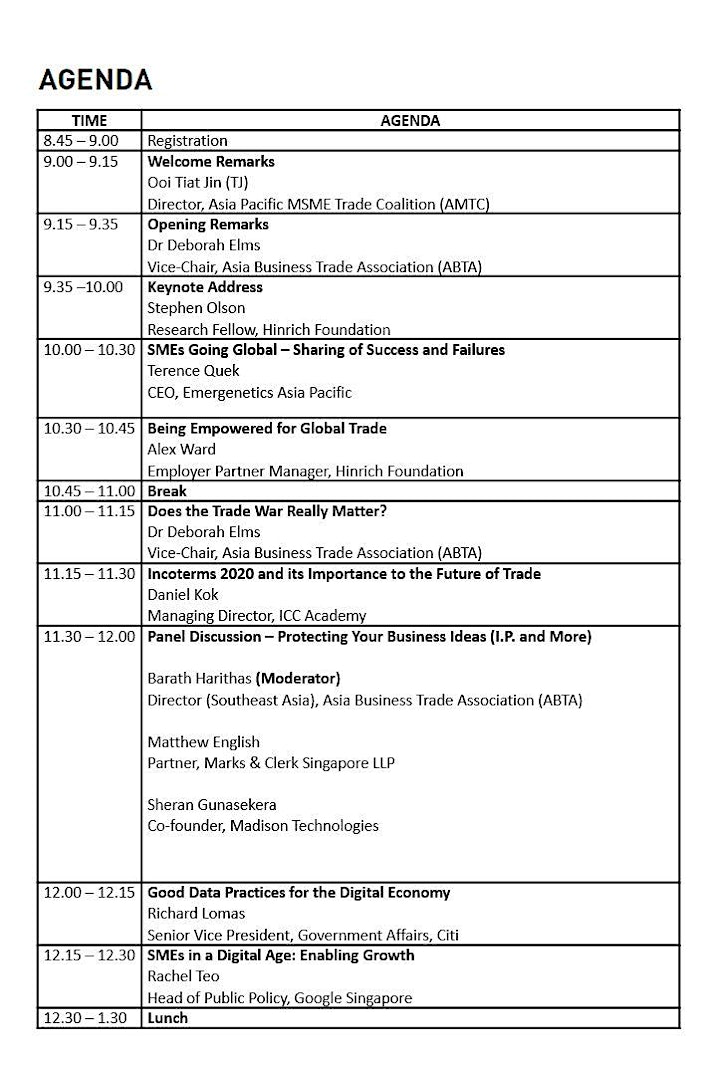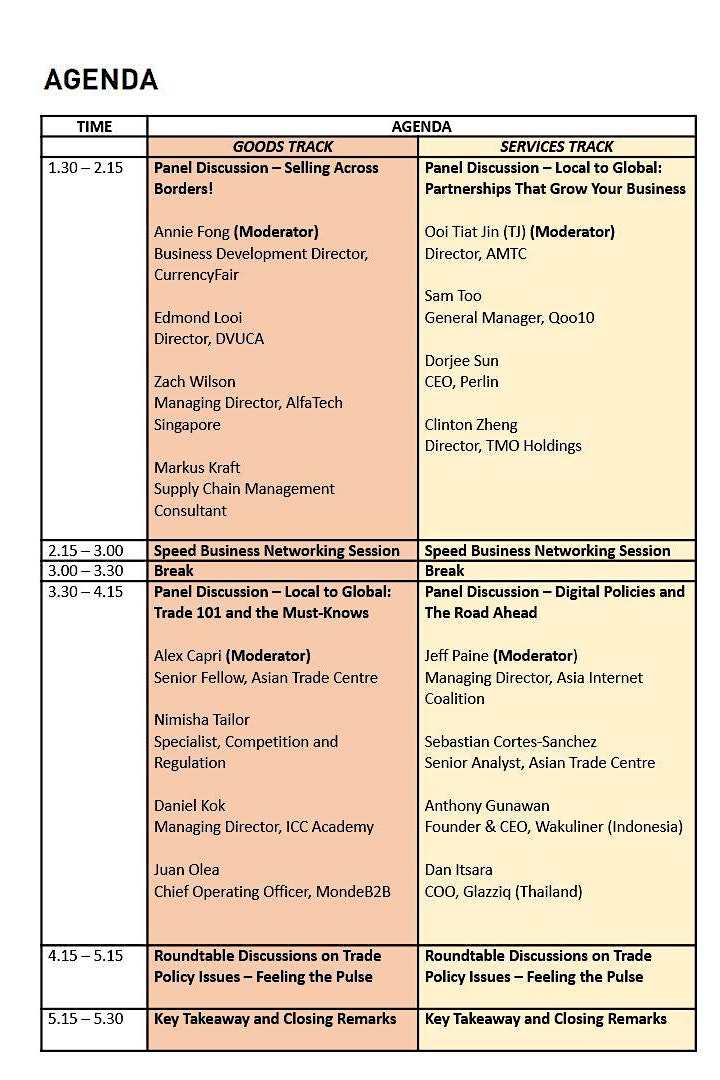 Organiser of SME Digital Economy Summit 2019
The Asia Business Trade Association (ABTA) serves as the premier business association dedicated to the promotion of regional trade issues in cooperation with governments. The Association represents companies based in Asia to support improved cross-border trade and regulatory policies.  
ABTA has three broad pillars of work: Next Generation Trade, Trade Agreements (such as TPP11 or CPTPP and RCEP), and Encouraging Smaller Businesses.  Each pillar includes working committees designed and run by ABTA members. 
The Asia Pacific MSME Trade Coalition (AMTC) is the council responsible for the third pillar. Representing more than 2,800 small businesses across the region, we are strategically positioned to be the voice for MSMEs on trade matters with governments, media, NGOs and regulators.