Description
This is relevant to SME owners due to the current downtrend of economic circumstances. Consumers are buying less, revenue is trending down & HR costs are increasing. For SMEs to survive, essential cashflow strategies stemming from manpower optimisation is needed.
In these sessions, we will be sharing real SME case studies of how SMEs optimise manpower to preserve cashflow. SME owners can learn & apply it to their respective SME businesses.
Review of revenue trends with specific SME

examples & data.

Review of HR cost trends with specific SME

examples & data.

Building relevant employee compensation

plans to incentivise performance.

Introducing benefits to attract, engage &

retain young workers.

Introducing benefits to attract & retain

mature workers, & hiring fewer foreign

workers.

Optimising manpower resources through

effective scheduling & placement.

Showcase benchmark of revenue per

employee statistics.

Summarise how good HR & manpower

practices leads to cashflow preservation.
Who should attend
SME business owners, especially those in

retail, F&B, manufacturing, trading &

construction sectors, who want to grow their

business in difficult economic times.

HR professionals interested in implementing

HR analytics to thei

r companies.
2.00pm
Registration + Networking
2.30pm
Government Grants for SMEs
by SME Centre@SMF
3.00pm
Understanding deploying business analytics
by Lee Wenyong, Lee Wenyong & Co
3.45pm
Tea Break
4.00pm
Case Studies: SME Success Stories
4.30pm
Question & Answer

Speaker's profile

Lee Wenyong is a partner at Lee Wenyong & Co. & is responsible for creating pay structures & reward & strategies for small & medium enterprises (SMEs) across Asia to attract, motivate & retain talent.
Wenyong reviews compensation philosophies, conducts peer group engagement comparisons, collects salary benchmarking data, & advises HR compensation committees on the relevance of the selected compensation &
benefits plans & practices.

Prior to Lee Wenyong & Co.,Wenyong held senior managerial appointments at Procter & Gamble, CapitaLand & The Gallup Organization. He serves as the Secretary of the Executive Committee on the SAS User Group, & is tasked with educating SME owners on how to deploy analytics.

Lee Wenyong & Co. is a SPRING approved HR shared service provider & Wenyong is approved by MOM to provide Work-Life consulting & training under theWorkPro Work-Life grant.

Terms and Conditions
The event is subject to change and all final decisions are at the sole discretion of the organiser.

The organiser reserves the right, in its sole discretion, to limit or deny access to any company or individual.

All registration will be given on first-come-first-serve basis.

Prior registration is strongly encouraged as walk-in on the event day may not be entertained.

No-show participants will be charged a nominal fee of $20.

To verify if you are a member, please visit http://www.smfederation.org.sg/index.php/directory.

Organised by: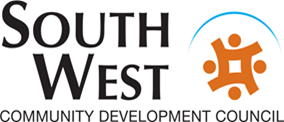 Organiser of SME Survival Workshop - Deploying business analytics & data in a tough economy
SME Centre@SMF
SME Centre@SMF, supported by Enterprise Singapore, was established in May 2005 as a subsidiary of SMF. SME Centre@SMF provides small and medium enterprises (SMEs) with easy access to business advisory services to help them start, sustain and grow their businesses. The one-stop SME Centre's services include business diagnosis, information on government schemes and capability workshops.