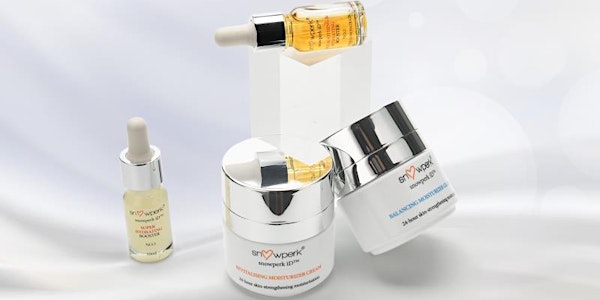 snowperk®'s personalised skincare consultation
A personalized exclusive virtual skincare consultation service, to take you on the journey of knowing your true skin.
About this event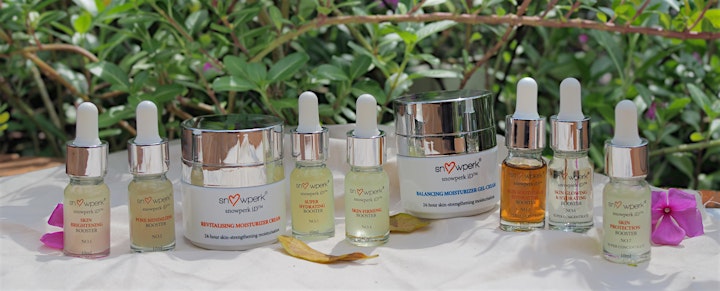 Bad skin day? We're here to help!
At snowperk®, we believe that beautiful skin is your best asset. Some investing is necessary but extremely worthwhile in the end. To us, there is no such thing as bad skincare, it is just that not all skincare is for everyone.
Skincare is not a "one size fit all". Every skin is unique.
We would like to get to know you and your skin better so that we can offer our best recommendations.
Join us for a casual 1 to 1 chat with our beauty technical expertise and receive tailored skincare advice. Plus, it's FREE!
*one session lasts approximately 30 minutes and is conducted in English.
Session 1: Personalised Beauty Chat (What are skin types, what causes skin concerns, discovering the right skincare routine)
Not sure what is your true skin type? Fret not! Let us take you through the journey of knowing your true skin, that is uniquely you. Using sophisticated Skin Analysis Software - snowperk iD™, we have gathered and discovered 48 unique skin types. Influenced heavily by the scientific expertise of renowned dermatologist, Dr Leslie Baumann, snowperk iD™ leverages 4 barriers to skin health including dehydration, inflammation, pigmentation, and aging.
By the end of the chat, you would be more familiarised with your skin type, what ingredients that could be beneficial to you, or might potentially do more harm than good. Designed and tailored to your skin type, we will also provide some handy tips on what a good skincare regime should be, day and night.
Session 2: Personalised skincare regimen/routine based on snowperk iD™ (skin assessment)
Struggling with your skin? Unable to find a suitable product that works? Product is not true to its claims?
Want to know what's so powerful about snowperk®?
It is no secret; we focus on truly effective skincare with science-based ingredients. The founders have over 20 years' experience in the personal care industry and the snowperk® team has deep knowledge in cosmetic science and skincare, we have curated a wide selection of moisturizers and boosters that can match up to 98 combinations to fit your unique skin type.
In this session, let us be your personal consultant and prescribe an exclusive combination for you with our trademark, snowperk iD™.
Session 3: Personalised 10 minutes self-care mini facial
Give yourself a quick pampering self-care session at the comfort of your home.
In this session, we will teach you some tips and tricks on how to get the most out of your skincare, by turning it into a facial! Your personalised snowperk® skincare set and a heated massager tool is all you need for a relaxing night. Go on, sign up, you deserve it!