Solution Focused Approach

Tuesday, 8 November 2016 from 09:00 to 17:00 (Singapore Standard Time Singapore Time)
Event Details
Deep Impact presents …
Solution Focused Approach 
Creating possibilities and moving towards it quickly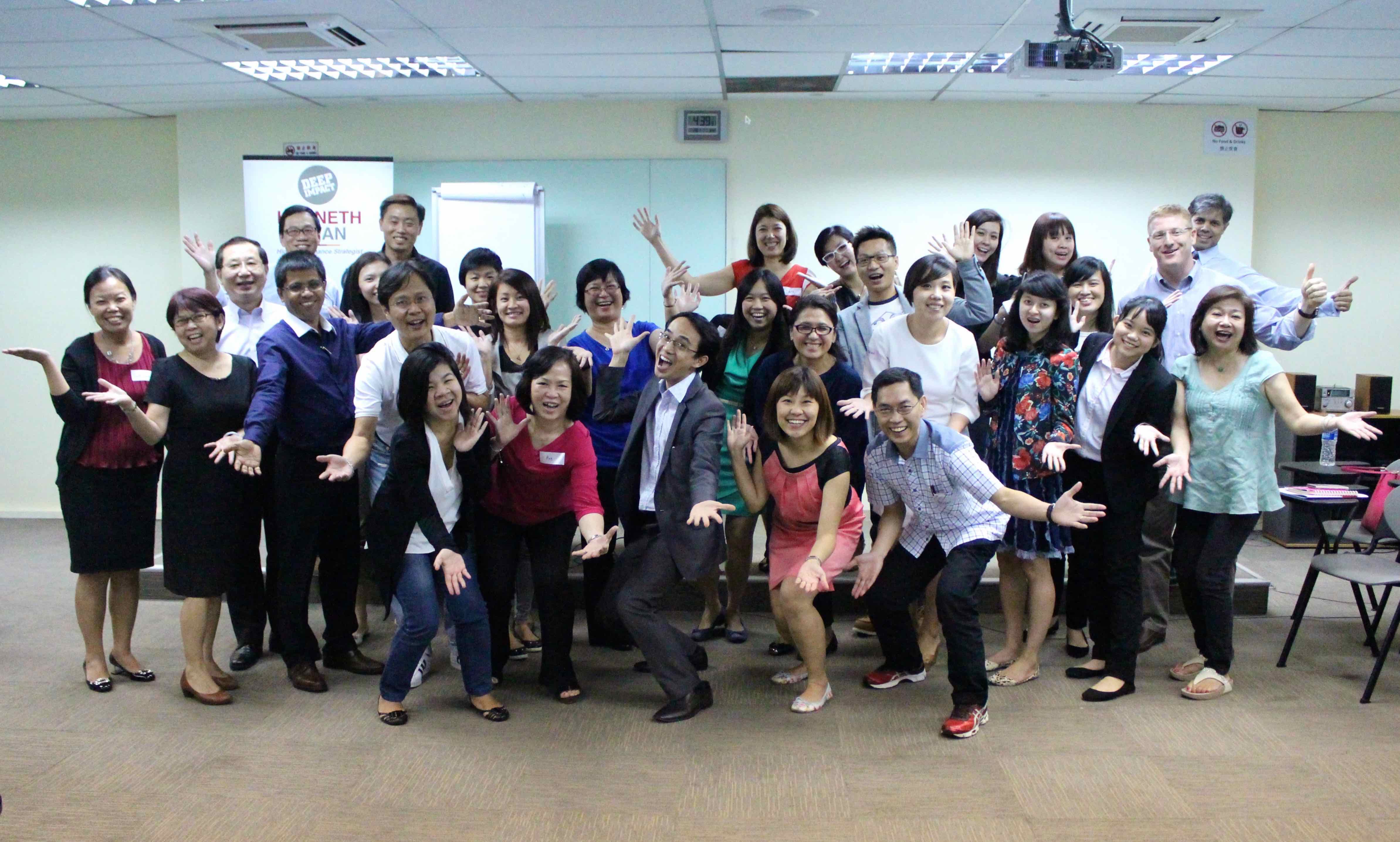 In a lot of discussions, we tend to focus on problems, what is not working and who created it? This can lead to people getting defensive and cause low morale. In many cases, it can lead to a lot of frustrations and sometimes create a culture of laying blame.
However, what if we were to develop an environment where people become solution focused in their conversations and thinking patterns? What if people were to focus on possibilities, rather than problems?
This program examines the underlying philosophy of what do we really want at the end of the day, examining what works and how to move quickly in that direction. It also creates an empowering language that serves to strengthen every individual in a team.
Who MUST Attend?
Professionals who want to take a solution focused approach towards solving problems and help others do the same. This program is suitable for people who want to take active steps forward and quickly overcome issues.
8 November (1 Day): Foundation for Individual Contributors and Leaders.
8 - 9 November (2 Days): Leadership Track for professionals who have leadership responsibilities.
Key Takeaways:
Help participants to be focused on finding solutions to their problems by themselves.

Help participants to adopt more "solution-conscious" mindset rather than "problem-focused" mindset.

Learn how to guide your colleagues towards their goals by using powerful questioning techniques.

Use techniques to uncover hidden resources and coping mechanism in a person.

Help participants to be resourceful in eliciting quick action steps from their colleagues to deal with their situations.

Leadership Track: Solve actual problems at work and create a clear action plan.
Program Outline
Day 1: Foundation for Solution Focused Approach and Solution Focused Leadership Tracks 
Session One: Moving from problem talk to solution talk
• Discover why some conversations are not useful and make people feel worst off.
• How to overcome negativity and facilitate change.
• How to look for the wish behind a complaint.
• Understand Solution Focused core philosophy, basic assumptions and how it affects psychology of a person.
Session Two: Creating best outcomes and taking steps forward
• How to create possibilities and help people discover what they want.
• Uncover the power of using presupposition questions in a conversation.
• How to handle negativity in a conversation.
• Use a powerful technique to identify quick action steps to solve issues.
Session Three: Finding what works and how to replicate success
• Focus on 'exceptions' and how to make big problems small and small success big.
• Look out for clues of success.
• Deciding when to ignore and what to focus on.
• How to validate and create better decision-making.

Day 2: For Solution Focused Leadership Track only 
Understanding motivations and solution focused leadership
• Review of Day 1.
• Understand principles of motivations.
• How to get straight into important discussions that mean something.
• Discover the SURF approach to solutioning.
Solution Focus applications in the workplace
• Practice active listening skills.
• How to create useful and empowering conversations.
• How to conduct optimistic and fulfilling evaluation sessions.
• How to increase performance levels with team members.
Practical Application
• Participants will bring real business cases and use Solution Focused Approach to solve them. They will leave this program with clear action steps on what it takes to make their department perform better.
Q&A

Here are what some of our clients have to say:
"This session has given me a different perspective to coaching - Focus on competency and progression instead of just looking at the issue on hand." 

Julian Neo
Head of Commercial, DHL Express Singapore
"Interesting program where it helps individual to understand individual behaviours. This is good as it will help you to become a better person and leader in social life and in business."
Jimmy Ng
Assistant Sales Manager, FURNO Singapore

"The session on Solution Focused Leadership was insightful. Practical and tangible take-aways that you can apply immediately. Thank you for great learning!"
Swapna Dayanandan, Senior L&D Specialist
Civil Service College
Trainer: Kenneth Kwan, High Performance Strategist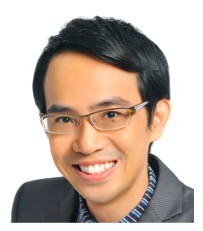 Kenneth Kwan is a High Performance Strategist who has spoken to thousands of leaders and professionals at 87 organisations in 11 countries to get better results in their lives and instill a deep desire to grow by themselves. He has also been featured in CNA, Channel 5, BFM, 938FM and has 11 articles featured in newspapers and magazines.
Kenneth's high impact training and unique ability to get entire groups of people to change their behaviours quickly have resulted in peak performance levels and achievements in short periods of time. He advocates that the mindset is the first place to start, rather than typical skills training. This translates into better alignment of organizational values, team spirit, higher revenues and trust. 
Register Now For Solution Focused Approach
Date:
Solution Focused Approach: 8 November 2016 (Tuesday)
Solution Focused Leadership: 8 & 9 November 2016 (Tuesday and Wednesday) 
Venue: Pelican Room, Level 4
Grand Copthorne Waterfront
392 Havelock Road Singapore 169663
Time: 9am to 5pm
Teabreaks & Lunch will be provided (No pork, no lard).
Pricing:

Solution Focused Approach: SGD450
Solution Focused Leadership: SGD900
Sign up early to avoid disappointment! 
Government funding for training
Our training qualifies for the huge tax savings under the Productivity & Innovation Credit (PIC). Take advantage of the 60% Cash Payout or 400% Tax Deduction NOW!

Group discounts
Discount for multiple attendees from same company: 5% discount for 3 to 5 attendees, 10% discount for 6 and above attendees.
When & Where

Grand Copthorne Waterfront, Pelican Room @ Level 4
392 Havelock Road
Singapore, Singapore 169663
Singapore

Tuesday, 8 November 2016 from 09:00 to 17:00 (Singapore Standard Time Singapore Time)
Add to my calendar
Organiser
Organisations and government agencies have partnered with Deep Impact to create meaningful experiences that enable more than 12,000 participants to have a sustainable, transformational and long-lasting impact on their business performance. They seek educational experiences that deliver results and real value over a period of time.
With 11 years of diverse experience in conducting keynotes and trainings in twelve countries, Deep Impact continues to deliver high quality programs to empower people to lead high performing lives and make a deep impact in their workplace and homes.