Clarify your doubt and improve our desire outcome for 2022 using Tarot and Oracle cards! Book your personal slot now!
About this event
2021 has been a year of learning and mastering--what can we expect in 2022?
Are you ready for a transformational year in 2022?
Clarity for 2022 - Reading in 30mins (Tarot and Oracle cards) - 20 Dec
We all have the inner wisdom to guide us in life. However, when life gets challenging, we may need help gaining clarity.
Justin Saw (@justinsaw) Having achieved the perfect balance between being a tech geek and an intuit, Justin is spiritual and extremely connected with Mother Gaia. He has been drawn to nature since young and as a child he discovered that he possessed the ability to communicate to trees and enjoys collecting stones during his playtime.
Justin has grown up to be an energy healer who is attuned with reiki, crystal, angelic as well as Egyptian healing. His other abilities include aura reading, channeling and divination through the use of various gift such as Oracle and Tarot cards.
Justin strongly believes that readings are an integral part of the greater healing process; enabling us to delve deep within ourselves and bring clarity to our journey on Earth.
Justin will combine both Tarot and Oracle cards to provide insight for different level and aspect to bring clarity for us to change and improve to our desire outcome.
Booking for other reading sessions on 18, 20, 21 December by various healers/readers can be found via https://soulitaire.eventbrite.sg
Fee:
$68/30mins session. Please reserve your slot to avoid disappointment.
Optional: Add-on $18 for a Kokedame of your birthday plant worth $29.
Venue:
EnJoy Fleur @ Marina One
5 Straits View, #B2-70A
Email to sea@soulitaire.com.sg for more information.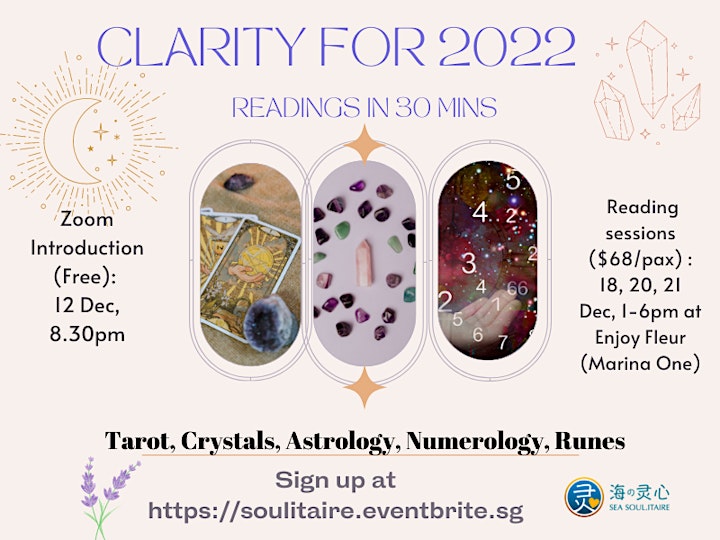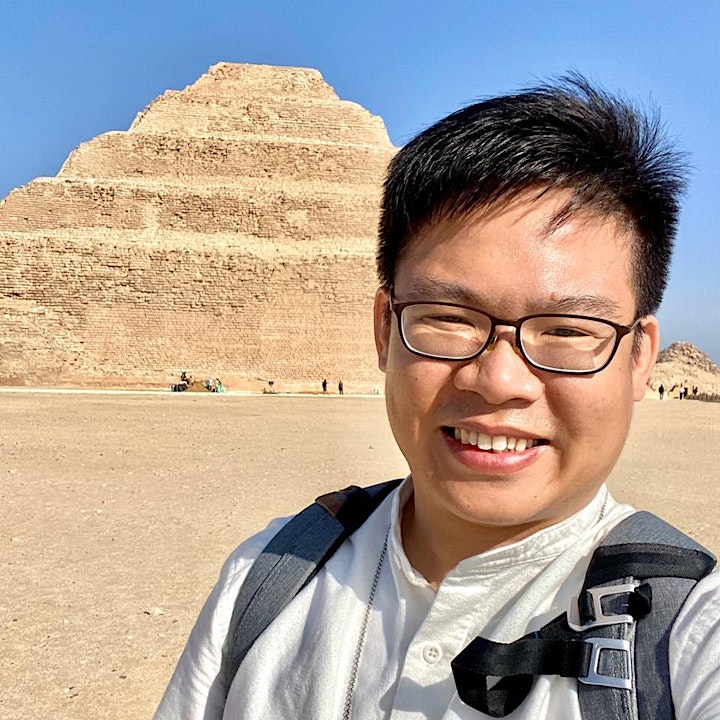 Add-on: Get your Kokedame birthday plant at $18 (U.P: $29)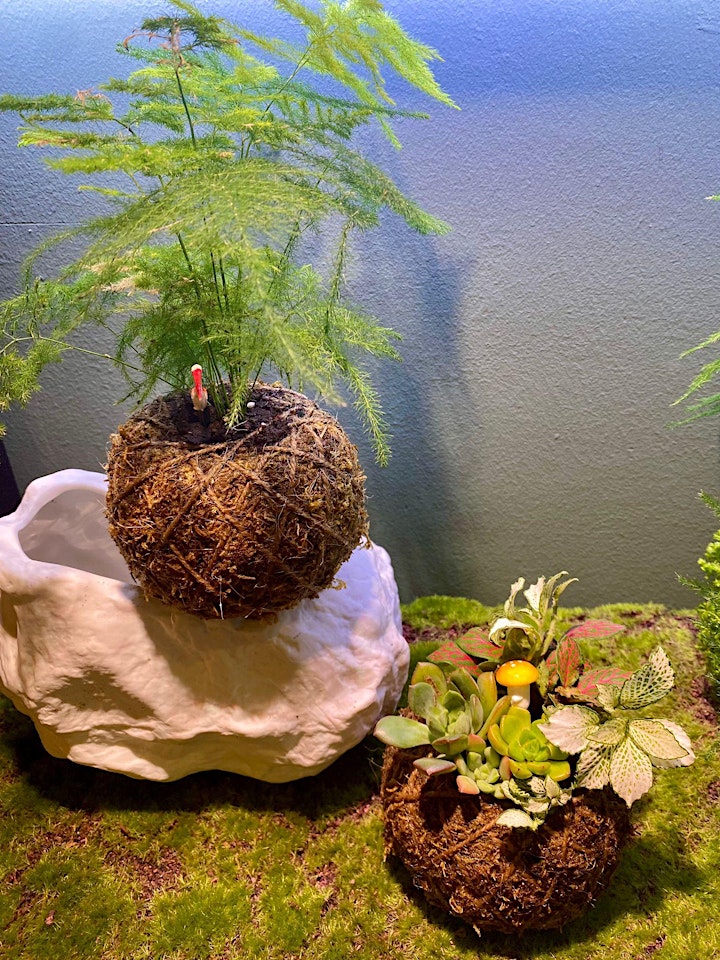 Organizer:

SEA Soul.itaire is a member of the Singapore Centre for Social Enterprise (raiSE):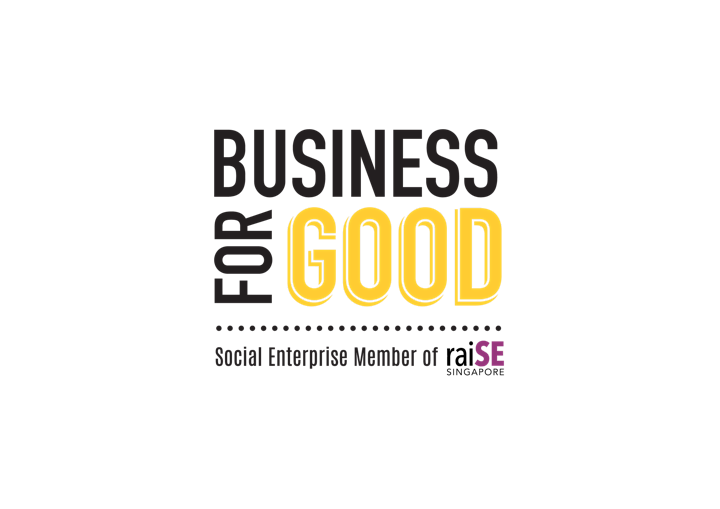 Organiser of Soul Interest: Clarity for 2022 (Tarot and Oracle) - 20 Dec
Soul Empowerment Agency (SEA Soul.itaire 海の灵心) is a social enterprise (member of raiSE) for purposeful living provides holistic wellness program and services/products for self-love, empowering you to be the best version of your yourself!
We also building a community for soul workers to network, outreach and contribute to the society.
SEA Soul.itaire 海の灵心 believe all souls are beautiful. We devoted ourselves to improve the mental health & well-beings of individuals and supporting a team of single mums who are dedicated and passionate soul workers. 20% of profit will be funding the Assistance Fund for low income, caregivers, stay at home mum and single-parent to receive quality services provided by the agency.
SEA Soul.itaire 海の灵心提供一系列疗愈身心灵的课程与活动,以协助人们学习关爱自己并达臻人生目标与使命。
此中心励志与各心灵连结。 在主办身心灵活动的同时,也提供一个平台让心灵导师互相交流。 心灵导师可以通过参与中心的课程和服务,提升技能及推广疗愈。
我们是一个社会企业,致力于改善人们心灵素质,并协助一群由单亲母亲组成的心灵治疗师。我们也为低收入家庭、护理者、家庭主妇、单亲家庭等提供救援津贴,为他们提供优质的身心灵服务。