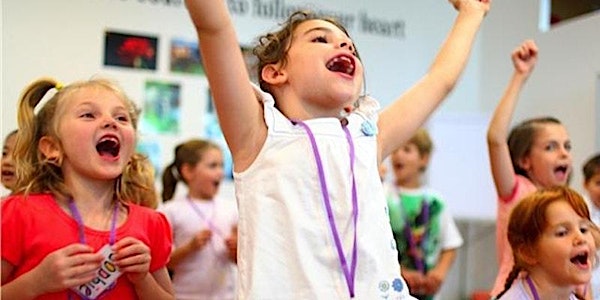 Soulkids 3 Hour Quick Start Program
21st century life-skills for children from 7 -12 years old. Fun, transformational and experiential learning for all children.
When and where
Location
Singapore Council of Women's Organisations (SCWO) 96 Waterloo Street Singapore, 187967 Singapore
About this event
About this event
THE SOULKIDS QUICK START PROGRAM (for 7-12 years old)
SoulKids® is a transformational program that develops positive, balanced, self-assured and confident children.
Essential life skills such as leadership, teamwork, resilience, discipline, success, happiness, collaboration, vision, open mindedness and much more are explored through storytelling, games and role play.
SoulKids is fun, enjoyable and very powerful.
Children who have attended SoulKids emerge as more confident, focused and happier individuals.
Every child will benefit from a taste of the SoulKids magic.
SoulKids Quick Start is a 3 hour program that includes wisdom lessons, memorable stories, games and experiential learning.
It is fun, effective and children love it.
What are the benefits for your child?
- They develop greater confidence
- They start to appreciate their own strengths
- They appreciate their uniqueness
- They learn not to get affected by peer-pressure.
- They have the courage to step out of their comfort zone.
- They learn to work in teams and develop leadership skills.
- They develop an understanding of their own thoughts and emotions.
- They become more resilient.
And so much more...
SoulKids is enjoyable, fun and powerful.
---------------------------------------------------------------------------
" SoulKids is every good word I can think of. Fun, Awesome, Happy, Fantastic , Imaginative and Brilliant" Eva – 8 years old.
" SoulKids scores a million out of a million " Kit – 10 years old.
" My daughter expresses herself more confidently now and makes a conscious effort to overcome her own fears and not to accept defeat." TR parent.
-----------------------------------------------------------------------------
Sunday 12 December 2021
2.00 pm - 5.00 pm for 7 -12 year old children.
Investment; 99 SGD per child (includes snacks)
Venue:
Function Room
Singapore Council of Women's Organisation
96 Waterloo Street Singapore 187967
--------------------------------------------------------------------------
For enquiries, contact Choy Kiew (CK)
Tel: 8876 0512 hochoykiew@gmail.com