Description
Join us to find out why South Africa should be on your bucket list!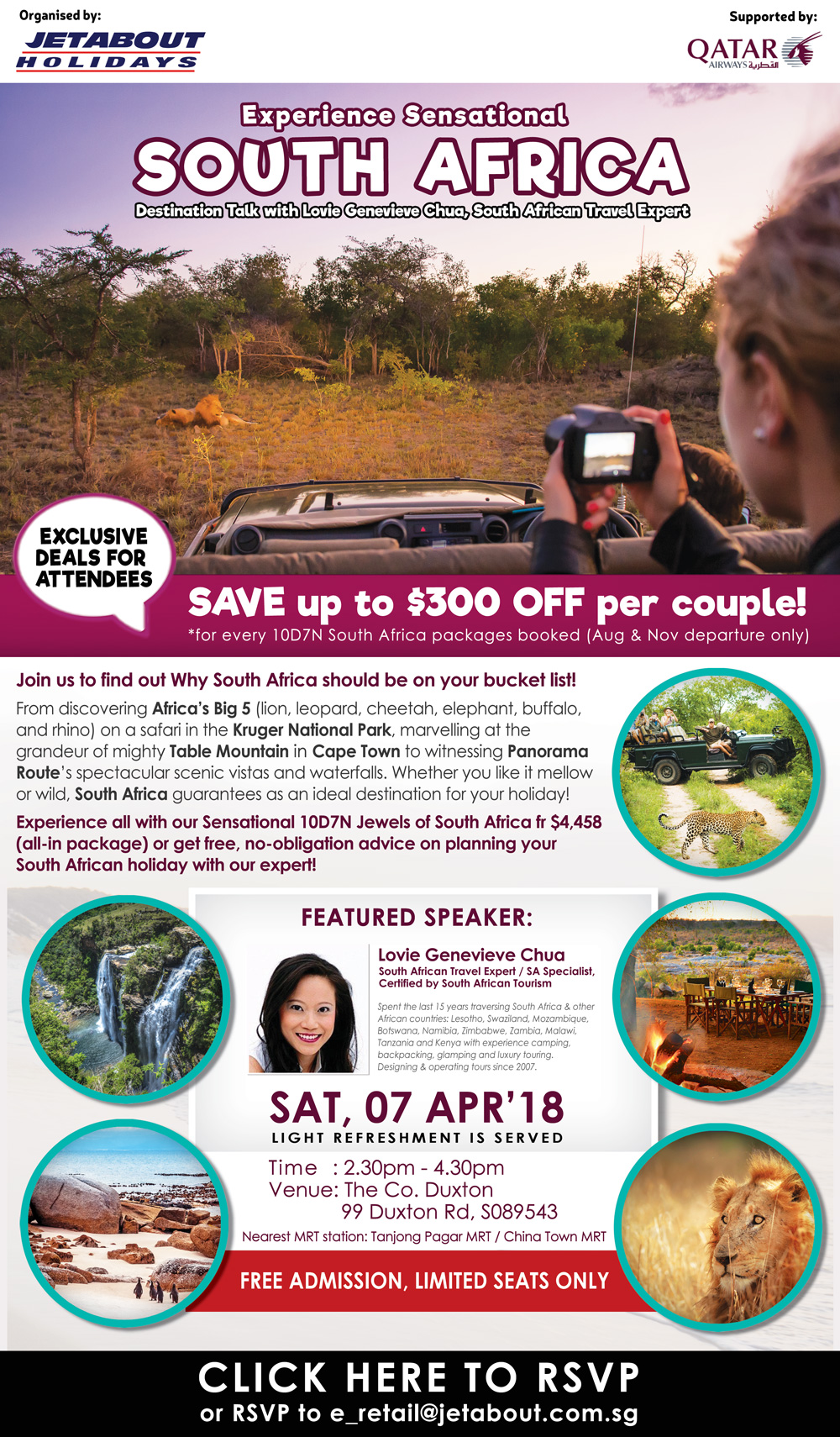 From discovering Africa's Big 5 (lion, leopard, cheetah, elephant, buffalo, and rhino) on a safari in the Kruger National Park, marvelling at the randeur of mighty Table Mountain in Cape Town to witnessing Panorama Route's spectacular scenic vistas and waterfalls. Whether you like it mellow or wild, South Africa guarantees you the ideal destination for your holiday!
CLICK HERE for our Sensational 10Days 7Nights Jewels of South Africa all in package fr $4,458 or get free, no-obligation advice on planning your South African holiday with our experts!