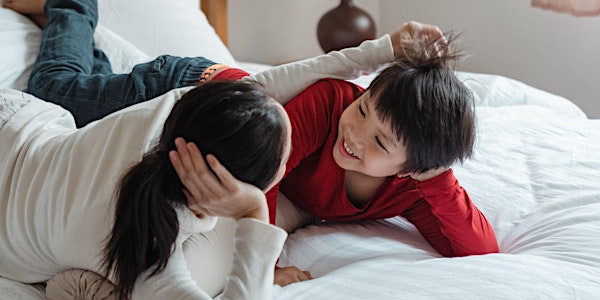 Speak the Language of Virtues for Parents
Tap into your child's inner qualities to bring out the best in them through the way we speak and the words we use.
Refund Policy
Contact the organizer to request a refund.
Eventbrite's fee is nonrefundable.
About this event
The words we use and the way we speak has great power to inspire or discourage our children.
When the language of our thoughts and words are infused with virtues, it helps us to tap into our children's inner qualities and bring out the best in them. We replace shaming and blaming with personal responsibility and respect.
If you fill a home or school with words such as lazy, stupid and bad, that is the behaviours which follows but if you use words such as peacefulness, cooperation, understanding, responsibility, you are empowering those behaviours.
Virtues are also the best tools for social skills as one needs to interact well with others, be a loyal friend, be kind and caring, be respectful of people and things, be trustworthy and have integrity in all they do!
When your child have done well, how do you acknowledge her or him?
Most of us would say, "Well done" or "Good job" or "I'm so proud of you". Although they are positive, they are way too general. These praises do no tell the child how they have done well.
In this workshop, you will learn:
virtues words to describe the behaviours you see or you want to see
to use virtues to acknowledge and thank that builds authentic self-esteem
to use virtues to guide and correct to develop the characteristics the child need in teachable moments
The purpose of this workshop is to help you
see your child through the lens of virtues to transform negativity
build deeper meaningful relationships at home
be the mentor you child need to build authentic self-esteem that comes from developing their virtues
Should you have any questions or would like to arrange for another timing, kindly email virtuesmentoring@gmail.com