Speed Dating with Body Language & Image Class & Evening Dinner. Only Men required to purchase ticket through Eventbrite. Ladies please call
About this event
Speed Dating with Body Language & Image Class and Evening Dinner
IMPORTANT NOTICE: Only Men required to purchase ticket through Eventbrite. Ladies please call 016-2529208.
REGISTRATION AND PAYMENT
RM633 Before 8th Nov 2020
RM833 After 8th Nov 2020
DATE: 29/11/2020
EVENT OUTLINE
29-11-2020
6hour(s)
2.00PM-3.30PM: Body Language & Image Class
1.How to make a positive impression on others 2. How to know if someone is available. 3. How to Bond quickly and get others to co-operate. 4. How to make yourself likeable and approachable.
Speaker: Mr. LIM
3.45PM-5.00PM: Body Language & Image Class continue
5. How to tell if someone is lying. 6. How to read between the line of what is said. 7. How to use Body Language to get what you want. 8. How to recognize love-sign and power-play.
Speaker: Mr. LIM
05 : 00PM 1. First Hour Speed Dating 5 minute.
07 : 00PM 2. Second hour Speed Dating 5 minute
07 : 00PM EVENING DINNER
08 : 00PM END
FOR INQUIRIES, PLEASE CONTACT
Mr Lim
My Work Lounge, 12-22M, Jalan Jalil Perkasa 13, Aked Esplanad, Bukit Jalil 57000 Kuala Lumpur
(O)03-89993266 (HP)016-2529208
03-89993268
email: myworklounge12@gmail.com
https://my-work-lounge.business.site/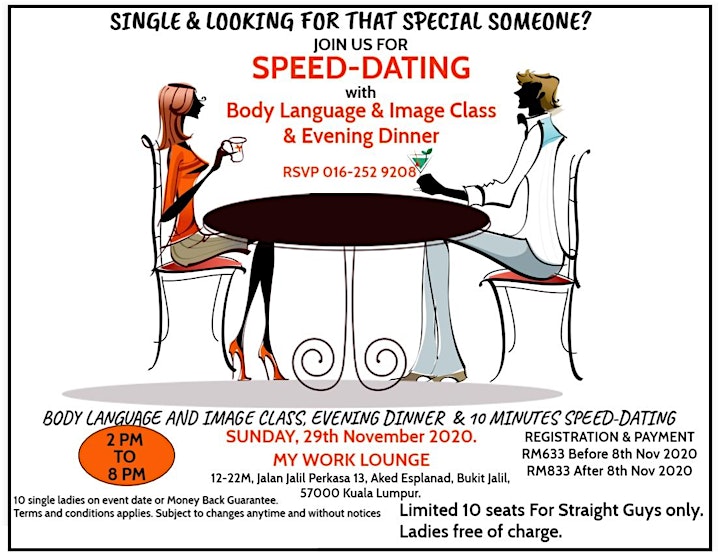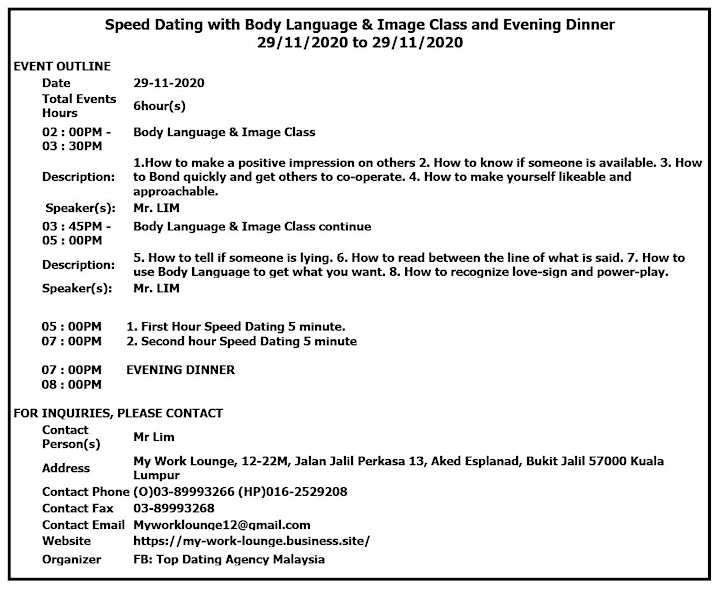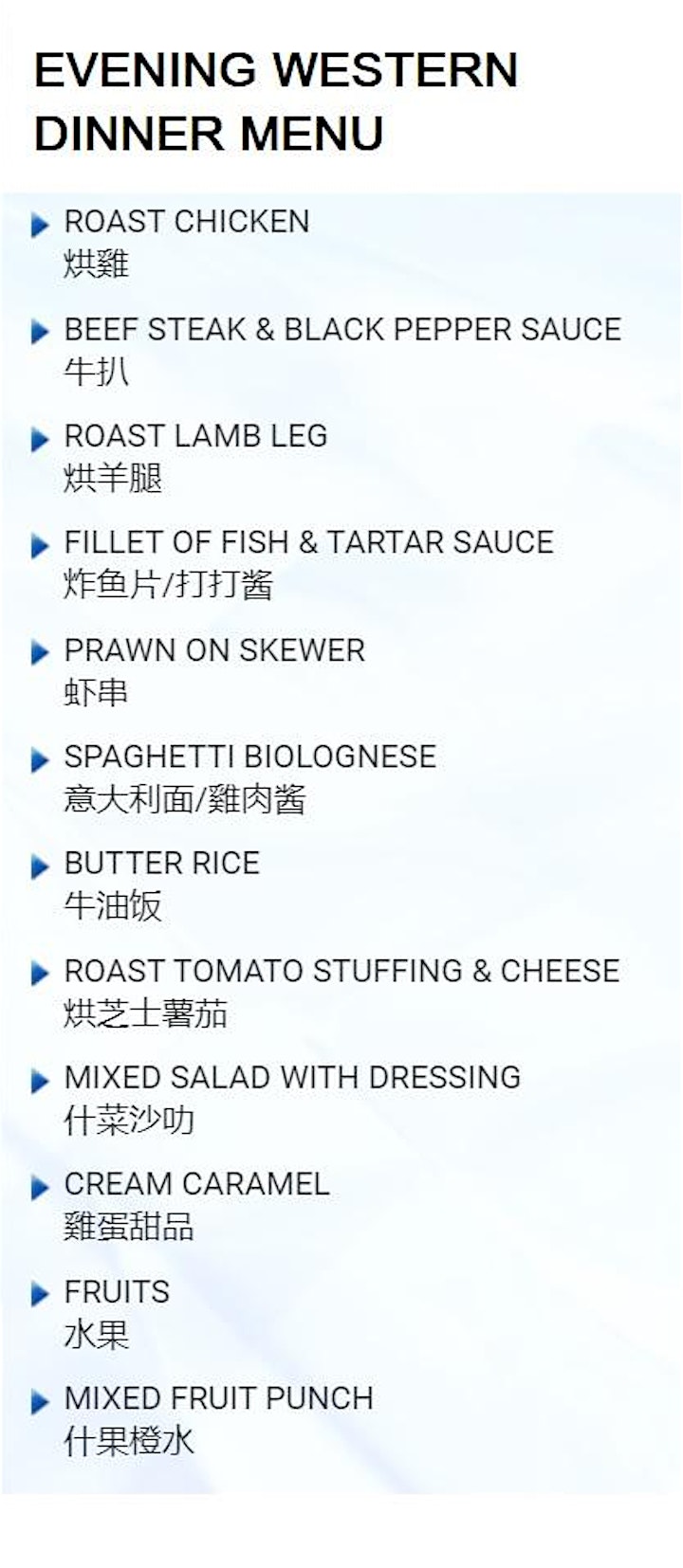 Organiser of Speed Dating with Body Language & Image Class and Evening Dinner