Description
This workshop is for anyone involved or interested in drama, the spoken word, public speaking, story telling, education, therapy, business, self-developmentand all other areas where it is important that you speak well.
Dates: 24-26 August 2018 (Fri, Sat and Sun)
Time: Fri 7-9 pm, Sat and Sun 9 am - 5.30 pm (own lunch 1-2 pm)
In this workshop, Robyn and Penelope will teach about the fundamentals of speech formation and the power of the Spoken Word. Classes in the art of speaking well, finding the gifts of language in sound, breath, form and movement will give an insight into language with its creativity of sounds and structure and movement. They will also work on the basis of gesture and movement and how it can improve your speech and enrich your own creativity. They will introduce the arts of the Greek gymnastics as foundation exercises for all speech and drama.
Robyn and Penelope will share this as an introductory workshop for the Spirit of Word certificate course to give participants a basis for future work to develop this art of speaking and story telling and performance. For those who are keen to attend the certificate course on Spirit of Word, please inform the organiser at the beginning of the workshop or send an email to workshops@waldorfschool.sg with the title 'Spirit of Word certificate course'. Priority will be given to the participants of this introductory workshop.

Robyn Hewetson has over 40 years of experience working on speech formation, as given by Rudolf Steiner since 1919, brought to her by Maisie Jones at the London School of Speech Formation. She runs a speech business "Wellspoken" in New Zealand. She has worked with Waldorf schools and business entities in New Zealand. To her, "the image behind our word "Well" is a hole in the ground, often lined with stones, which is a source of fresh, clean water. However, part of this image is that without a means to bring the water to the surface, the well is not usable to us." You may want to visit her youtube site at https://www.youtube.com/channel/UCQVNfDNH1skO_sRG94D0ucg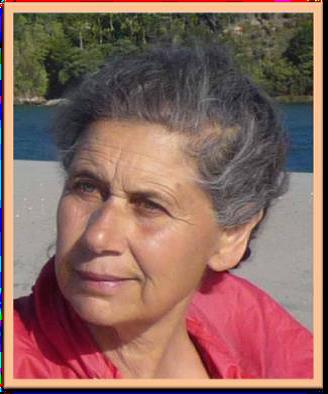 Penelope Snowdon-Lait. B.A. Hons. Acting Diploma London, Speech and Drama Diploma Goetheanum, Switzerland. She has taught, acted, and directed in Europe, USA, South Africa, Australia and New Zealand. She is involved with professional as well as community theatre. She has been a faculty member with Rudolf Steiner-based training in Switzerland, Australia and England. Her core interest with the theatre and training is to renew drama out of mystery knowledge. She is happy to engage with anyone who is interested in working with the spoken word.