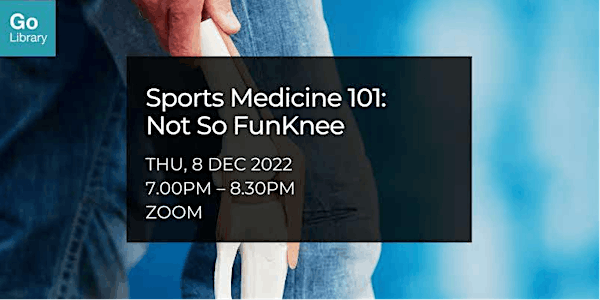 Sports Medicine 101: Not So FunKnee
In this talk, you'll learn about common acute and chronic causes of knee pains and their management.
About this event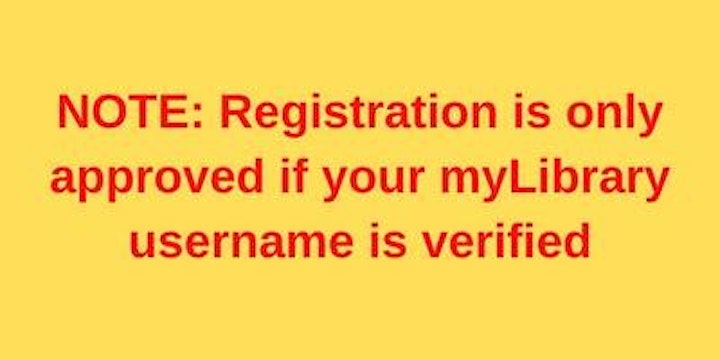 Important Notice 
This programme is open to members of the National Library Board, Singapore. Please ensure you have your myLibrary username on hand before proceeding with the registration. If you do not have a myLibrary username, you can create one here: https://account.nlb.gov.sg
About the Programme
In this talk, you'll learn about common acute and chronic causes of knee pains and their management.
This programme is organised in collaboration with Singapore General Hospital and is the third programme of a 3-parter series on sports medicine.
Disclaimer: All content and advice shared during the session are solely for informational purposes. They are not intended to be a substitute for professional medical advice, diagnosis or treatment.
About the Speakers
Dr Bryon Teo is an Associate Consultant Orthopaedic Surgeon practising at the Singapore General Hospital. His clinical interest is in joint preservation using minimally invasive arthroscopic key-hole techniques in reconstruction of ligamentous/cartilage sporting injuries and joint replacement from degenerative arthritis.  
Dr Teo has published widely in internationally acclaimed journals such as the Journal of American Medical Association (JAMA Open) and the Bone & Joint Journal. A recipient of the global ESCEO-Eli Lilly Scholarship and Singhealth Publish! Award for his work in arthroscopy and arthroplasty, Dr Teo is well-respected as a Khoo Scholar and was a Singapore delegate at the Global Young Scientist Summit in 2021. Dr Teo was also elected Chairman of the Singapore Orthopaedic Association Trainee Committee and was in the 40th Singapore Orthopaedic Association Ex-Co. In recognition of his exemplary contribution to medical education, he holds faculty appointments and received awards from NUS, Duke-NUS and SingHealth.
Mr Mohamed Reza is currently a physiotherapist at Singapore General Hospital (SGH) with experience in multiple disciplines including neurology, cardiopulmonary and rehabilitative medicine. For the last 5 years he has currently been working as a musculoskeletal physiotherapist in an outpatient setting with particular interest in post anterior cruciate ligament reconstruction rehabilitation. He is a key member of the (SGH) sports rehabilitation team and runs classes to facilitate return to sport for post-operative patients including post anterior cruciate ligament reconstructions, meniscal repairs and rotator cuff repairs on top of a wide variety of musculoskeletal cases during normal clinical hours.
He received a degree in physiotherapy from Trinity College Dublin (SIT) with 2nd class honors. His personal interest is in powerlifting and brazilian jiu jitsu, competing locally at the highest level and winning multiple competitions during his active years.
Online Programme/Event Administrative Information 
This programme is conducted entirely online. You may access Zoom via the app or using a web browser.
This session will be recorded and images captured may be used for publicity purposes. 
Please ensure that you enter a valid email address as you will receive an email with the link to the online programme/event.
The link of the programme should not be shared with others.
Do ensure you have a strong internet connection. Using your mobile data is not recommended.
The National Library Board, Singapore (NLB) reserves the right in its absolute discretion to disqualify or refuse admission to any registrant without any reason and notice.
Photographs and videos will be taken during the session and images captured may be used for publicity purposes.