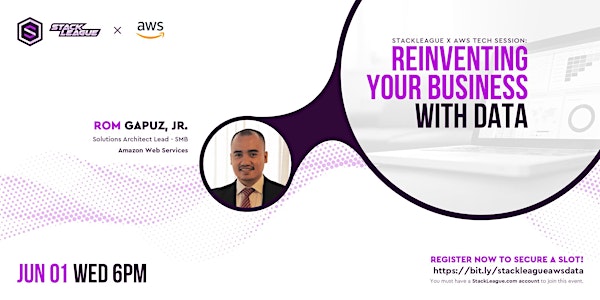 StackLeague x AWS Tech Session: Reinventing Your Business With Data
Ever wonder how information on the web is analyzed? Dive into Data Analytics with Rom Gapuz, Jr!
About this event
Data is dynamic and comes in different formats, which makes it challenging to extract value. A modern data strategy can help you manage, act on, and react to your data so you can make better decisions, respond faster, and uncover new opportunities.