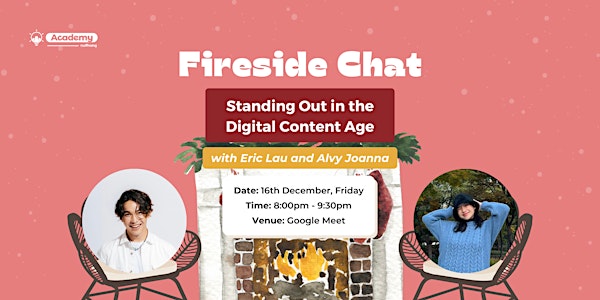 Standing Out in the Age of Digital Content
Should you stand out, or fit in as a content creator? It's your choice...
About this event
This December, we're bringing a couple of special speakers your way in a fresh and new style of webinar: a Fireside Chat! 🛋️ Think of it like a comfy and cozy pillow talk, where we'll discuss a few topics surrounding standing out or fitting in on social media together.
Join Eric Lau Lofstedt and Alvy Joanna as we talk a little bit more about their journey as content creators and how they fit in or stand out in this wave of digital content!
Details:
👉🏻 Date: Friday, 16th December 2022
👉🏻 Time: 8:00pm - 9:30pm
👉🏻 Platform: Google Meet
👉🏻 Ticket price: FREE
SPEAKERS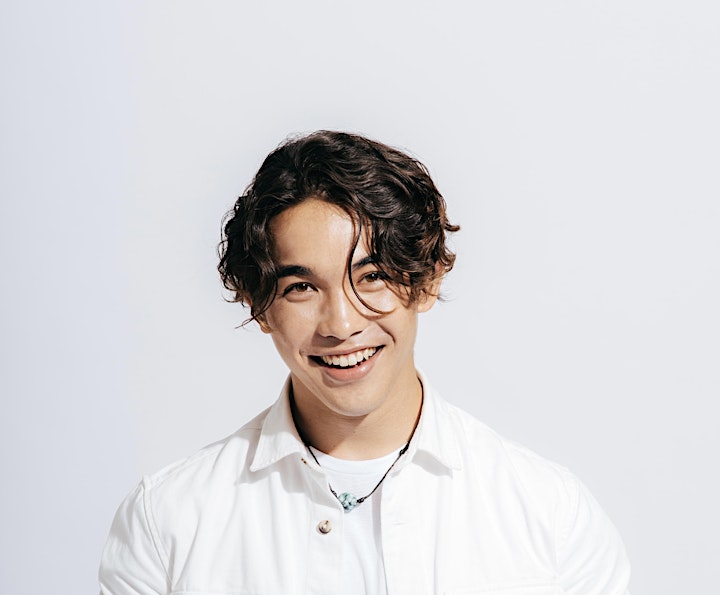 Eric Lau Lofstedt, Content Creator on Instagram and TikTok
From an athlete, performer, and talent to eventually getting his break on social media, the Swedish-Malaysian Eric has always been interested in sharing his story in the most unorthodox ways.
From skit comedy content and Spiderman TikTok videos to somehow getting on Disney Channel, he's a nerd for how social media works behind the scenes, especially in this fast-paced digital era where it's all about adapting, or being left behind.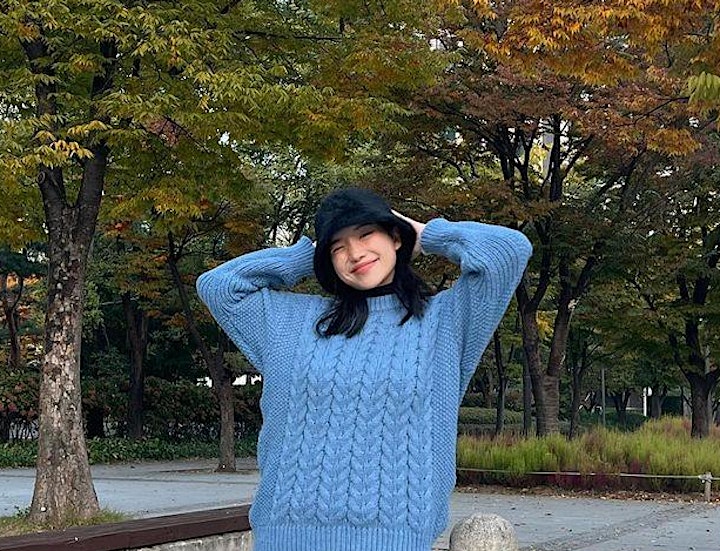 Alvy Joanna, Content Creator on Instagram and TikTok
Alvy began her social media journey as a hobby while she was a student, telling stories on Instagram to document her travels and daily life. Eventually, she made her way to TikTok, creating various content by sharing her passion for fashion, travel, beauty and skit comedies.
She is most known for Aunty Lianvy, a character created during the pandemic and is now making her break in the mainstream entertainment industry as an actress!
SHARE THIS WITH YOUR FRIENDS AND WE'LL SEE YOU THERE!