Description
DISCOVER A PROVEN FOREX TRADING SYSTEM THAT RANKED #1 IN SINGAPORE NATIONWIDE TRADING COMPETITION & TOPPED MULTIPLE TRADING CONTESTS IN ASIA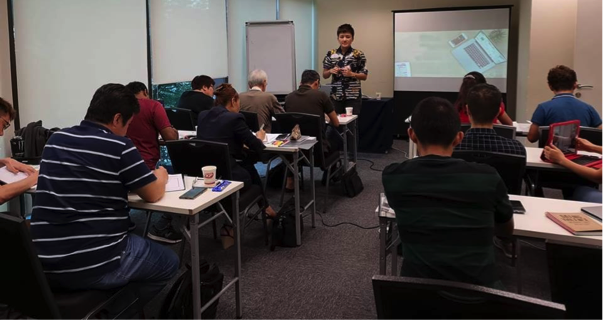 Do you know what's the scariest thing in the world?
Getting fired from your job tomorrow without a side income to support you!
With so many major companies laying off employees nowadays, I have a truth to share with you.
Learning to trade & invest is NOT AN OPTIONAL SKILL ANYMORE.
IT'S COMPULSORY TO LEARN IT!
Don't get me wrong. I've also been in your place when I was younger.
Stuck in a job that I hate and don't know where to start.
Here's the good news. Your search for the solution has to end today. I will guide you to help you achieve your financial goals. And yes….I know what you're thinking.
WHO IN THE WORLD IS THIS KAREN FOO AND MOST IMPORTANTLY…..
WHY SHOULD I TRUST YOU?!!
Here's the thing. You don't have to trust me!
At the end of the day, you make your own judgement.
I'll show you what I have done for my supporters. And then you can decide whether you can trust me or just leave this page real quick because I'm just another FOREX GET RICH QUICK SCAMMER!
First thing first, I come from the finance industry with a finance degree from Nanyang Business School.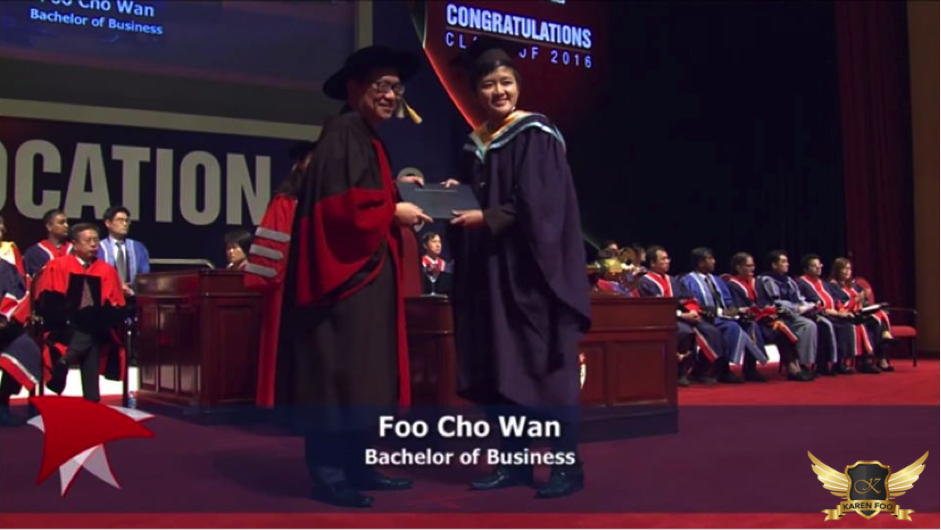 Of course, that's nothing you might say. I also represented the school to rank #1 in a nationwide Forex Trading Contest, competing with traders from NUS, NTU, SIM & all the polys.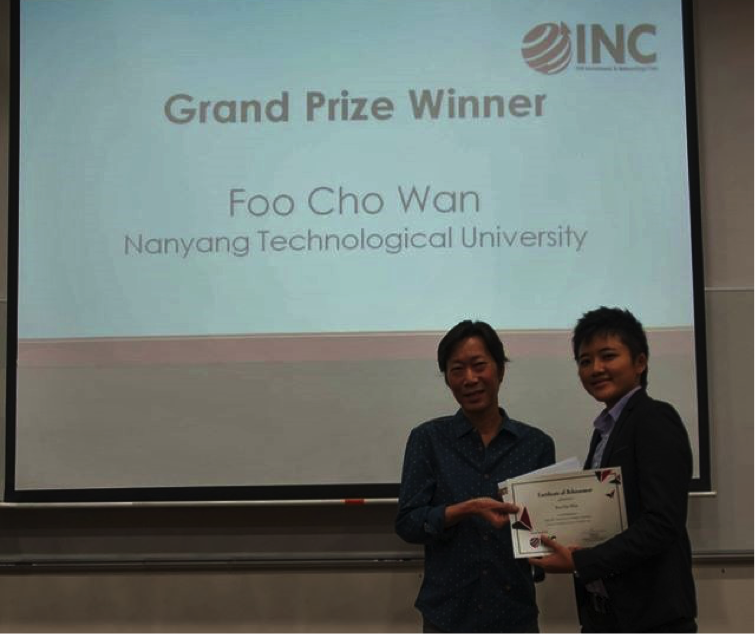 I've helped traders all around the world from over 30 countries and is now ….
SINGAPORE'S TOP 5 MOST FOLLOWED FOREX YOUTUBERS WITH OVER 600,000 VIEWS.

Other than that, I've also spoken in top financial conferences and events held in Singapore & Malaysia.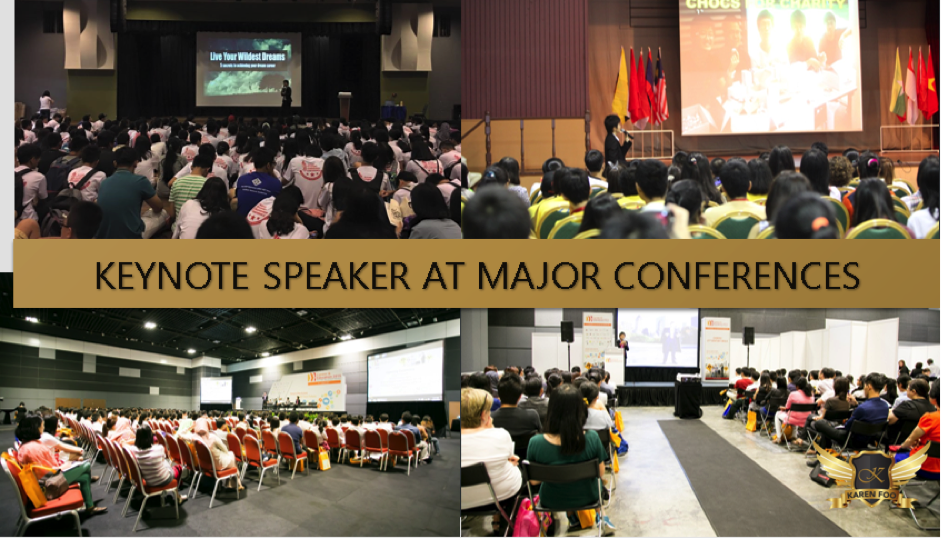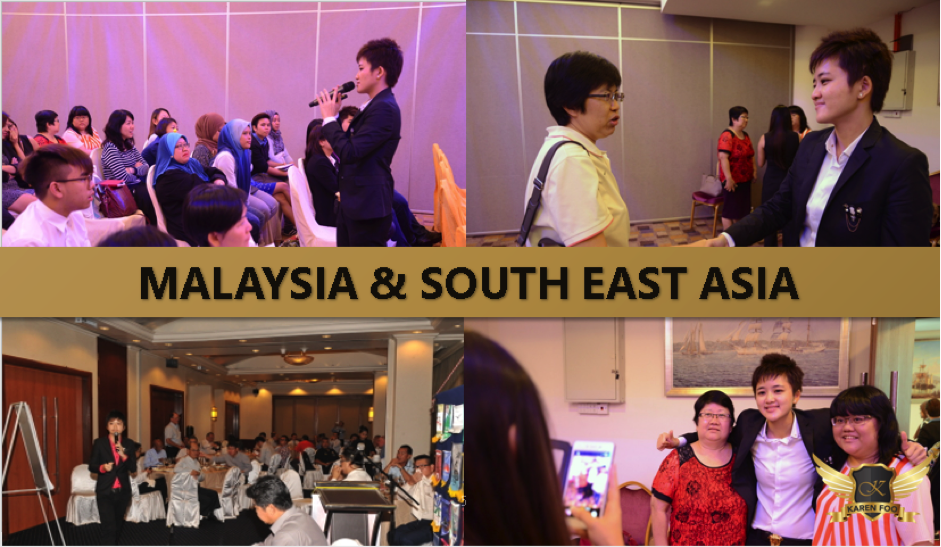 I've also been featured in various local and overseas media, from magazines, radio to TV interviews.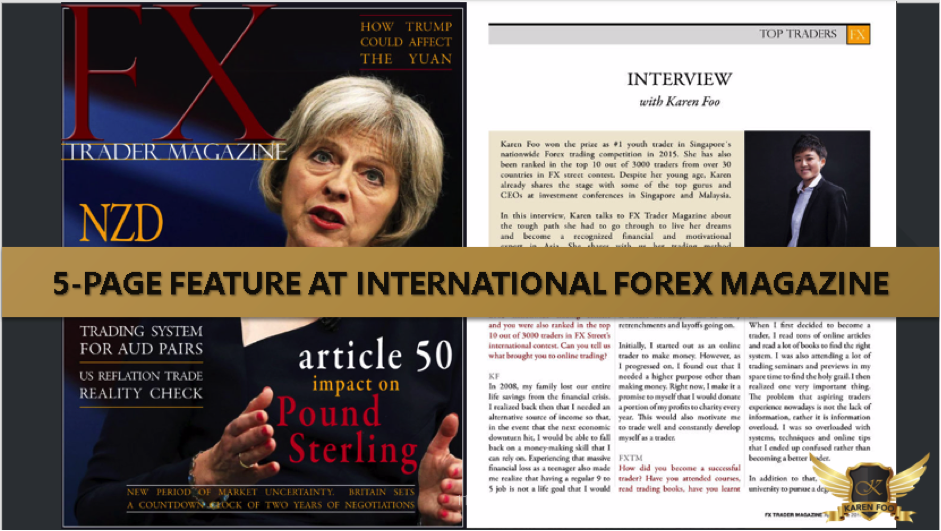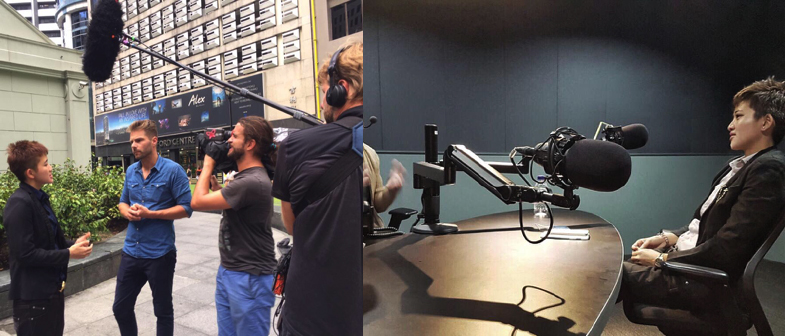 See what others are saying about Karen Foo….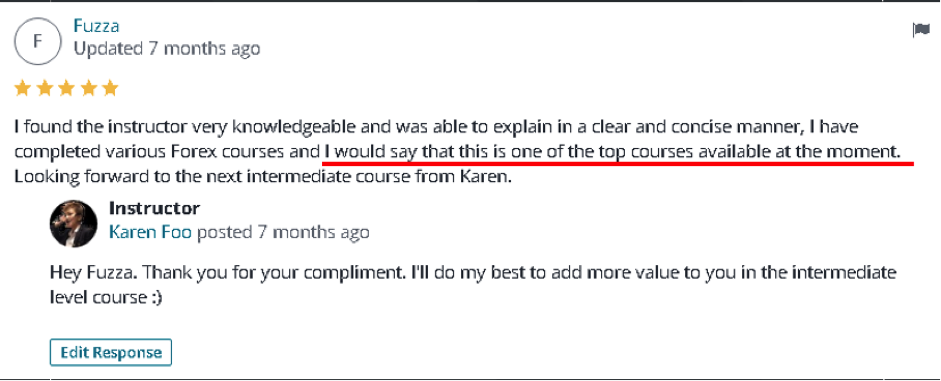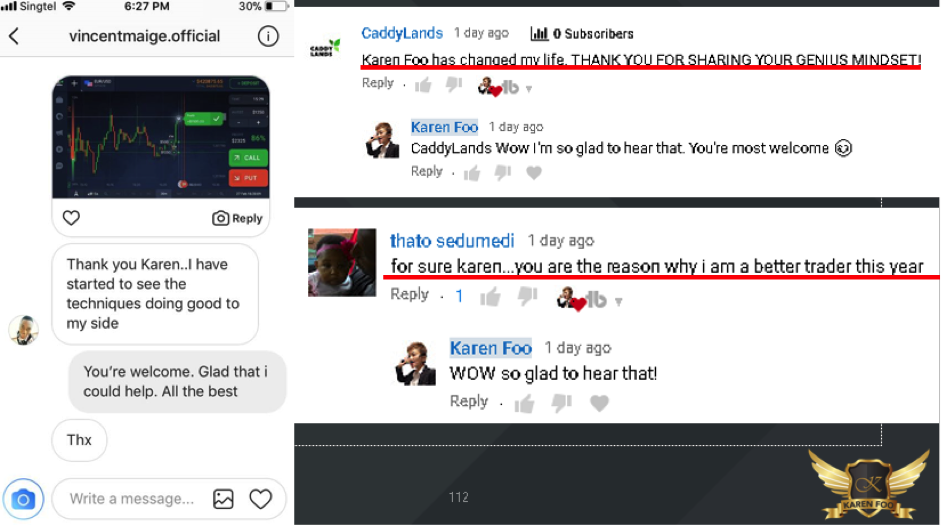 If you like what you see, then may I invited you to join me in this FREE seminar where I'll share with you the following…
✓ 3 elements that world-class traders have
✓

3 common mistakes made by traders that you should avoid
✓

A step-by-step blueprint to help you kickstart your forex trading journey (even if you've absolutely no experience!)
✓

5 things you must include into your trading plan
✓

1 power strategy that I use for my trading
✓

3 secrets to making money from the forex markets
…..& so much more!!!
Here's the thing, this seminar is NOT FOR EVERYBODY!
If you are looking for a get rich quick overnight scheme, please go to other seminars and don't come to mine.
Because if you are not willing to put in the effort to master this skill and only are looking for shortcuts, I wouldn't want to take you into my trading community.
However, if you are committed to master this skill and have what it takes to succeed as a trader, then I shall see you at this FREE LIVE upcoming seminar.
Do GRAB YOUR SEATS before it runs out!
For more details and questions, kindly visit www.karen-foo.com
FAQ
1. What should I bring to the event?
You are advised to bring along writing materials for the event to take down notes
2. Who should I contact if I have any questions?
3. Can I bring along a friend?
As we have limited seats, you are advised to reserve a ticket for your friend.
4. Is Forex trading risky?
For a driver who is not trained to drive a Ferrari, it will be risky for him or her. If he or she has accumulated years of experience, it will not be risky for that person. Similarly, if you constantly practice and work hard, you will become a profitable trader.
5. Will this system work?
Come and see for yourself Karen's live records. She will be transparent with you as she will be showing you her live trades that were made this month and the past few months.
6. Is this another get rich quick scheme?
To be honest with you, this is not something that will make you a millionaire overnight.
It requires commitment to succeed. It requires hard work and many hours of practice to become a profitable trader. If trading is so easy, then everybody would do it and there wouldn't be a 90% failure rate in the industry.
This is why Karen has developed a post-training support program where graduates get to attend monthly coaching sessions to obtain feedback for their trades.