About this Event
It's always a dream to fly but some never had the opportunity to build and fly one of their own.
Now is the time! We are starting a 4 part session from build, finish and fly. Come alone, come with a friend, come along with your child.
Your journey that begins here with the first flight of the model that you build and the rest of your journey into this meaningful hobby would be an amazing one!
These are the items which would be included with the course:
The Glider
Motor and Propeller
Servos x 2
Speed Controller x 1
Covering x 2
CA - HW x 1
Epoxy x 1
And lots of fun!
Get a chance to learn about basic tools such as an art knife, types of glue for different purpose, basic aerodynamics, and so much more.
At the end of the 4 sessions, you will have built your first glider. And what's more is that you would have a maiden flight with your glider.
During the 4 sessions, we would guide you step by step along the way to complete your glider. At the end of every session, you have the option to bring the build of the glider and continue the process of build or leave it with us to continue the session in the following week.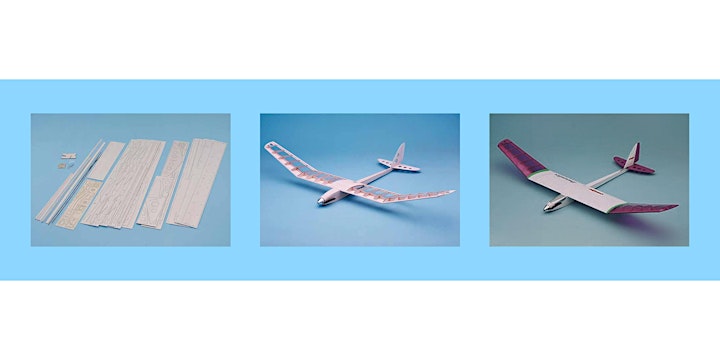 In view of the Covid-19 situation, the following safety measures implemented for the 4 sessions:
Temperature taking would proceed before entering the venue.
Travel declaration would be required for all participants.
Hand sanitizers and face masks would be made available at the entrance for participants.
Contact particulars from participants would be taken upon entry.
Maximum number of participants/teams is 8.
Social distancing between teams is at least 1m.
The selected venue would be well-ventilated and non-air conditioned.
The duration of each session is maximum 2 hours.
Live streaming of the sessions would be available in the event that participant cannot make it to the venue.