Start with Scratch: Your Adventure Begins at Home, [Ages 7-10], 21 Dec - 31 Dec Holiday Camp (9:00AM) @ Online
About this event
Harness the power of the Scratch block and get started on your creative coding adventure! 
KEEPIN' IT SHORT & SNAPPY
No experience necessary: Recommended starting course for kids 7+
In depth intro to block-based programming
Creative application of your Scratch superpowers!
Code for fun! Who says programming can't be fun? 
Scratch is free online! Continue the learning at home

 "My kids had a blast & came home armed with knowledge & information which they were excited to share with us." - Joanne, Parent
Be introduced to the basics of computational thinking through a block-based programming language known as Scratch. Build simple games and animations and begin your coding journey today!
All you need to know
Introducing Scratch, a visual programming language created specifically for kids. It's a block-based programming language so kids learn through a simple drag-and-drop visual interface, making it effortless to follow for those who aren't as proficient with a keyboard yet.So basically, Scratch is all the fun of coding with none of the hassle of typing!With just a foundational understanding of Scratch, you can learn how to create your own games, animations, stories, quizzes…your imagination's the limit!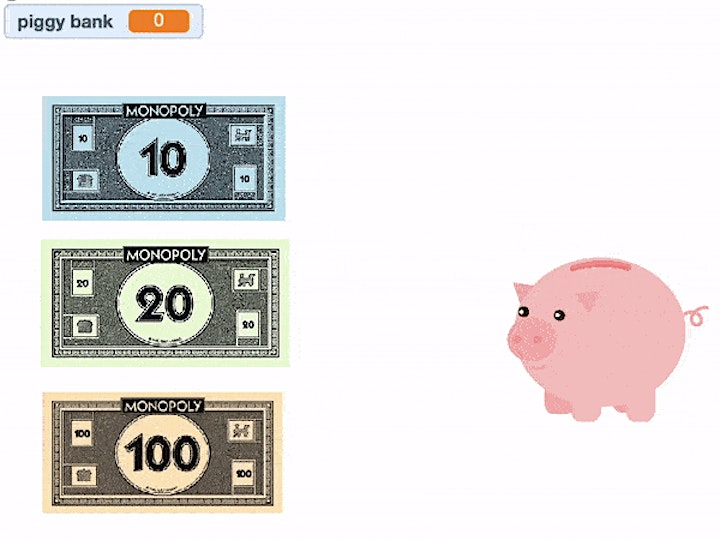 Get creative with animations
Create interactive simulations like this Piggy Bank to help you keep track of your savings. 
Or just go all out and clone your sprite and have them dance around on the screen. It's whatever you want to do! 
Build your own games
We'll teach you the basic of game design - use your skills in Scratch to go wild and create your own games! Make it into a #circuitbreaker challenge and have the whole family come together to have some fun. (:
Here's an example of a Scratch game created by a student from one of our classes.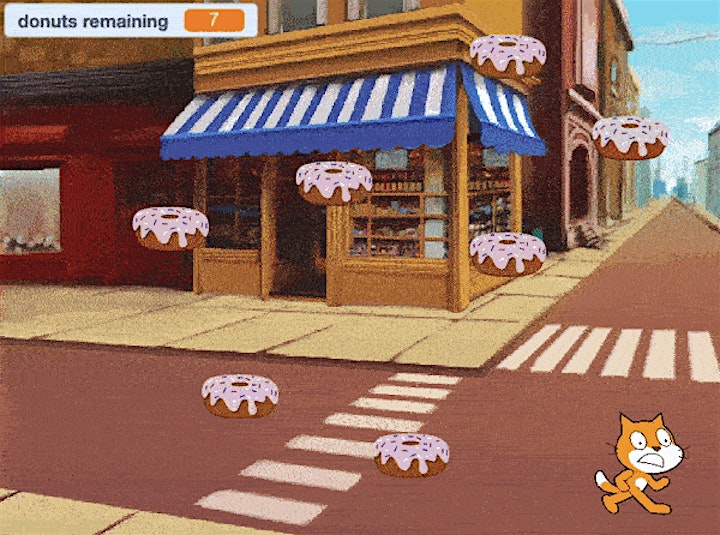 Code with purpose - now that you've learnt the basics of Scratch, making animations, and coding simple games, how about creating something sweet for all our essential workers out there? #stayhomestaycurious
Your child will require: 
A working mic and webcam, in order to participate in the class and for our instructor to check their understanding.
Internet speed of 25Mbps or above. You can check your internet speed here: https://www.speedcheck.org/sg 
Familiarity with basic computer functions, such as: typing on a keyboard, using a mouse, switching between desktop apps and navigating a browser (opening a new tab, entering URLs).
For students age 5-6, and 7-10, we also recommend that you have an adult member of your household standing by for the first 45 mins of Lesson 1 to assist with any technical difficulties that may arise.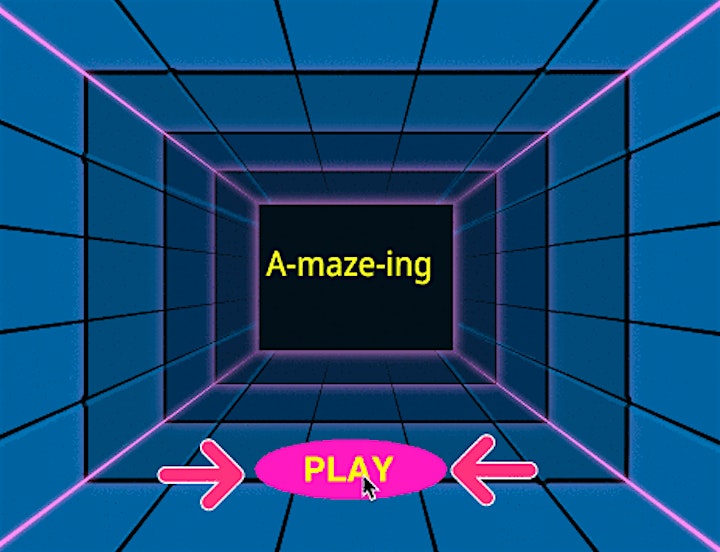 OH! THE STUFF YOU'LL LEARN!
Introduction to Scratch & its interface
Code a character and move it around
Sequences, loops and events 
Increase complexity with Conditions and Variables 
Add timers, life counters and scores 
Broadcast messages 
Test and debug using logic and systematic reasoning
LIFE SKILLS LEARNT
Design Thinking
Logical Thinking
Presentation Skills 
Problem Solving
Pedagogy
No lectures. No memorisation. No ONE right answer. Like real life, we're all about trying things out, failing, figuring what went wrong & trying again. These are the skills & mindset that will last a lifetime. Let's get kids to learn how to learn.Because the kids who learn to learn become curious, inventive, resourceful human beings who solve real world problems to make meaningful impact.
Parents love us
"...and for the first time he is not running to play other people's creations but his own... I am absolutely delighted in the 'mindset' change in my son's attitude." - Emma, Parent"Thank you for a wonderful and exciting enrichment program that is so much more than academics.. it's fun but for me as a mum, an important future skill set for my son." - Rachel, Parent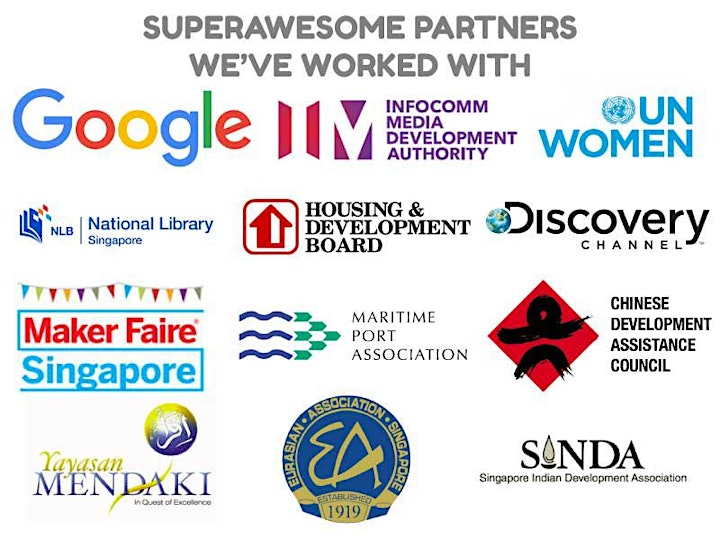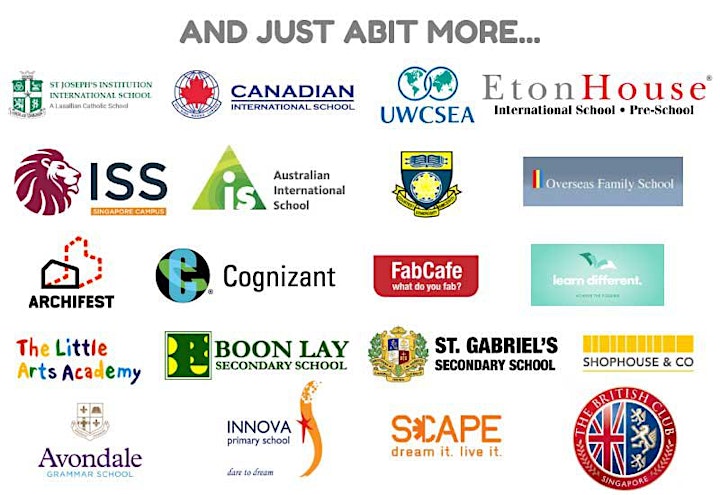 Got more questions on this course of awesomeness? Read our FAQ section below!
Frequently Asked Questions
1. My child is new to computers and programming. Will she/he be able to follow?
Of course! Start with Scratch is our recommended introduction to programming course for kids 7 and up. Most of our students come in with no prior programming knowledge and still make awesome projects at the end of the day.
2. My child has done some Scratch programming at school/elsewhere. Should he/she still attend this course?
If you're not too sure how much your child knows about Scratch programming, email us a link to your child's Scratch profile and we can take a look and advise you.
3. My child is younger than 7. Can he/she join?
Scratch was designed for 7-10 year olds but is used by people of all ages. Sadly, having a 6 year old in the same class as a 10 year old may not result in the best learning environment for the younger student. If your child is very keen, we can organise separate classes if there is a minimum of 3 participants. Please contact us directly to enquire.
4. I've enrolled my child, what will he/she need for the class?
Classes will be conducted via Zoom conferencing. We will be using password-secured classrooms which will be locked once the class has begun.Your child will need a laptop/desktop computer with a webcam/video conferencing and their microphone enabled. We highly recommend that your child use a laptop instead of a tablet because it's easier to share their screens while working on the projects. 
Still curious? Ring us at +65 3159 0980 - we'd love to chat.Or email us: hello@saturdaykids.com
Organizer of Start with Scratch: Your Adventure Begins at Home, [Ages 7-10] @ Online
Kids will invent the future. What if they start now?
At Saturday Kids, students don't just learn to code. They code to learn.
Kids today live, learn and play in a digital world, so it's never been more important for kids to learn digital literacy.
However, we also recognise that technology is ever changing, what's relevant today might not be so tomorrow. It's nigh impossible to teach a kid everything there is to know...
But what we can do is bring out the curiosity in kids.
With our design-based approach emphasising creation, we create an environment where there is no right answer, kids are free to explore, can put theory into practice and develop the mindset of "I can figure this out myself" instead of being spoonfed the answers.
Saturday kids learn how to learn.
If you're a firm believer that what kids learn on Saturdays is just as important as what they learn in school Monday to Friday, let's chat!
Can't find a class below that suits you? Email us at hello@saturdaykids.com
Stay informed of upcoming Saturday Kids workshops, new courses and events... sign up here