START YOUR AMAZON E-COMMERCE WITHOUT A WEBSITE (SINGAPORE)

Tuesday, 31 March 2020 from 19:30 to 22:30 (Singapore Standard Time Singapore Time)
Event Details
HURRY! FREE TICKET IS RUNNING OUT SOON!!! 
NO SALES experience, NO BUSINESS experience, NO MANAGEMENT experience, NO INVENTORY, NO CLIENT MANAGEMENT, NO TECHNICAL Knolwedge required to start your Amazon Dropshipping Arbitrage Ecommerce Business! Everyone can do it!
In the picture is our Students' monthly results Amazon sales with nett profit of 42% to 100%.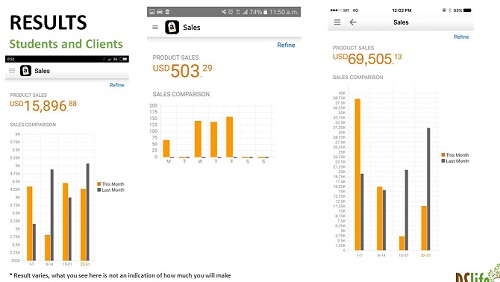 Training in Action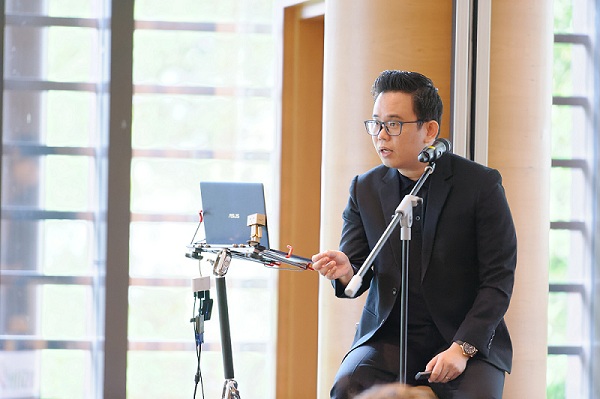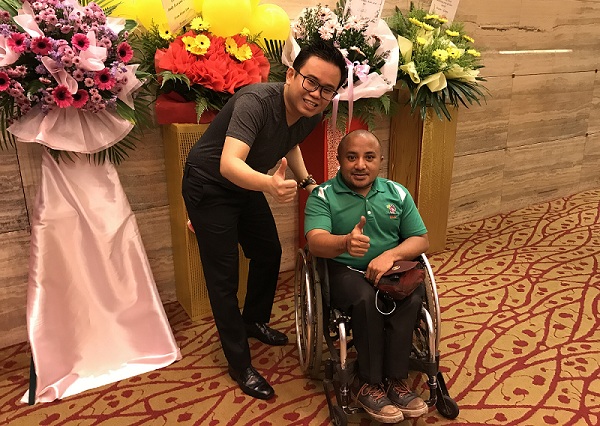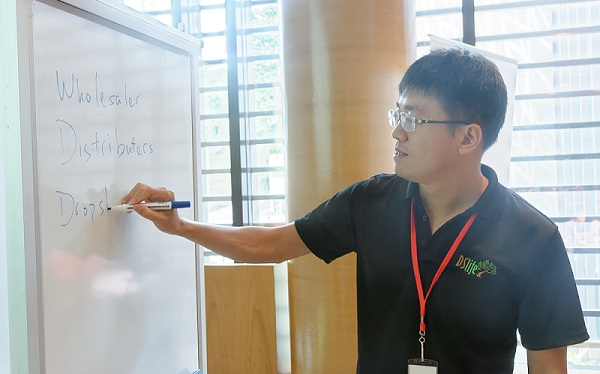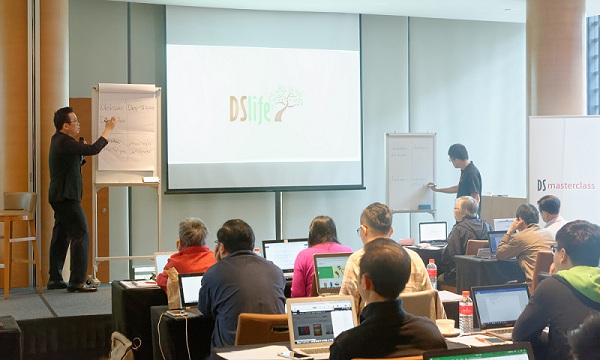 Student Results
---
How our proven system works?
1. We have 62 years old aunty with very little computer skill are able to earn money from amazon dropshipping ecommerce.
2. No spending on Advertisement! We know how to optimized inside Amazon!!
3. Everyday just need to spend 2 hours.
4. We will show you how to source for profitable products.
5. Absolutely no need to keep any inventory.
6. No packaging, No Shipping, No postage to worry.
7. We have many students testimonial where their sales range from 5 figures to 6 figures a year.
---
Come to our 2 hours Free event to understand how Amazon Dropshipping Arbitrage Ecommerce can change your life!
THIS IS STRICTLY NOT MLM, NOT DIRECT SELLING, NOT RECRUITTMENT, NOT AFFILIATES.   We are legitmate Amazon Seller with real buy and sell of products. No obligation!
---
You may wondering - What is this DROPSHIPPING ARBITRAGE ECOMMERCE really about?
Have you ever bought an item on Amazon then received a package from appeared not to be from Amazon but from other marketplace, with a gift receipt inside?
Maybe you've come across some so-called dropshipping trainer, or another site like it, promising to teach you how to run an automated ecommerce business?
Or if you've dug deeper you may have found tools for listings when prices change on Amazon, or even for automatically purchasing items from other marketplace.
If you've encountered any of those, you've dipped a toe in the frankly murky world of "Marketplace to Amazon arbitrage". In the following content I'm going to explore it in depth. Yes, it's dominated by get-rich-quick schemes, but that's only part of the story. Beneath all that, there's an interesting phenomenon going on, with innovative technology available and genuine businesses in operation.
From Pocket Money to Spending Millions on Amazon
Course Trainer DS started selling in Amazon in 2014. He bought an item on Amazon, only to have it arrive in a box from other marketplace such as eBay. DS then discovered that the item was cheaper on eBay than on Amazon, and pieced together what had happened:
He purchased the item on Amazon

The Amazon seller purchased the item from eBay, and entered DS's address for delivery

eBay Seller shipped the item

The Amazon seller kept the difference
It's important to understand that the seller does not purchase the item in advance. The key is that the item is only bought from eBay once a sale has been made on Amazon. Ebay is effectively being used as a drop-shipper.
Having understood the basics, DS decided to get into the arbitrage selling business himself:
"Finding a niche that is in demand, I listed ten on Amazon and copied the prices from eBay, with a bit added on. Then I sold one, which was wonderful. I sold another one a week later, which was wonderful again."
The next sale did not go as smoothly. The price had gone up on eBay, and he lost money on the sale. eBay and Amazon actually makes millions of price changes every day, which creates a major challenge for arbitrage sellers. But DS stuck with it, checking eBay and Amazon's prices every morning and changing his price on Amazon accordingly.
So, DS developed a system which he can scale-up his business and till date. A peep of his November 2016 Profit was 5 figures.
So what's the future like for arbitrage sellers?
"Nothing's permanent. Everybody knows that the niches come and go. Maybe they have a product category where they're doing very well, but that usually won't last more than a couple years. It shifts around. That being said, none of the really serious sellers are scared of the people who buy a get-rich-quick video and dabble with it. Those people are generally not committed enough to be a threat. The most successful sellers are not necessarily the ones with the most experience or talent, they're the ones with the most commitment – the ones who'll wake up every day and answer the support questions without fail.
Why don't people buy from eBay if it's cheaper?
Most of the time, they just don't look. There are many different buying habits, and checking prices on both eBay and Amazon isn't all that common. Some will go direct to eBay, believing it will always have the best price. Others might compare prices, but a comparison between a high street store and eBay, for example, may favour Amazon even if the product is actually sourced from eBay and marked up.
Today, most would agree that either Amazon to eBay or eBay to Amazon arbitrage is a covert practice – those who do it certainly do not shout about it. But perhaps, in a few years' time, we'll see a world where every product, from every retailer, anywhere in the world, is available on every marketplace.
In that world, with all products available everywhere at a competitive price, exorbitant local prices will become impossible. All thanks to arbitrage sellers, once dismissed as shady middlemen, adding grease to the wheels of international ecommerce.
---
Come to our 2 hours Free event to understand how Amazon Dropshipping Arbitrage Ecommerce can change your life!
THIS IS STRICTLY NOT MLM, NOT DIRECT SELLING, NOT RECRUITTMENT, NOT AFFILIATES,
 We are legitmate Amazon Seller with real buy and sell of products. No obligation!
---
If you are earning S$4000 monthly from your day job.
1 month = 22 working days
22 working days = 22 x 8 hours per day = 176 hours per month
You are worth: S$22 per hour from your day job.
With our method, it takes 4sec to submit a product for business online in eCommerce Marketplace. What if you work hard and submit 1000 listing or 10000 listing? There is no ceiling on making money through online business.  
Start your part-time business today and convert when the time comes.
Secure Your Seat Today As Seat is Limited!
Do you have questions about START YOUR AMAZON E-COMMERCE WITHOUT A WEBSITE (SINGAPORE)?
Contact the organiser
When & Where

Atrix Building (Opp Aljunied Mrt)
82 Lorong Geylang 23
#04-01
Singapore, Singapore 388409
Singapore

Tuesday, 31 March 2020 from 19:30 to 22:30 (Singapore Standard Time Singapore Time)
Add to my calendar