Get a good understanding of what Rapid-Prototyping can do for your business and walk away with your own DevOps starter kit
About this event
Join us for an exhilarating 90' session to get
• Get a good understanding of how you can build your DevOps pipeline
• Deliver business results fast [despite the constraints of IT legacy]
• Walk away with your own DevOps starter kit provided by SCB expert Reuben
Agenda
• 18.30-19:00 | Registration and networking
• 19.00-19:10 | Introduction by Laurent SIMON
• 19:10-20:00 | Lessons from the trenches of DevOps and Digital Transformation.
First, Reuben will start with the major challenges associated with Digital Transformation, focusing on the impediments brought by IT legacy and risk-averse culture.
Second, he will highlight the key components required to build your DevOps funnel rapidly and realise the expected business benefits.
• 20:00-20:30 | Discussion with audience (Q&A)
• 20:30-21:00 | Networking around nice food and beverages.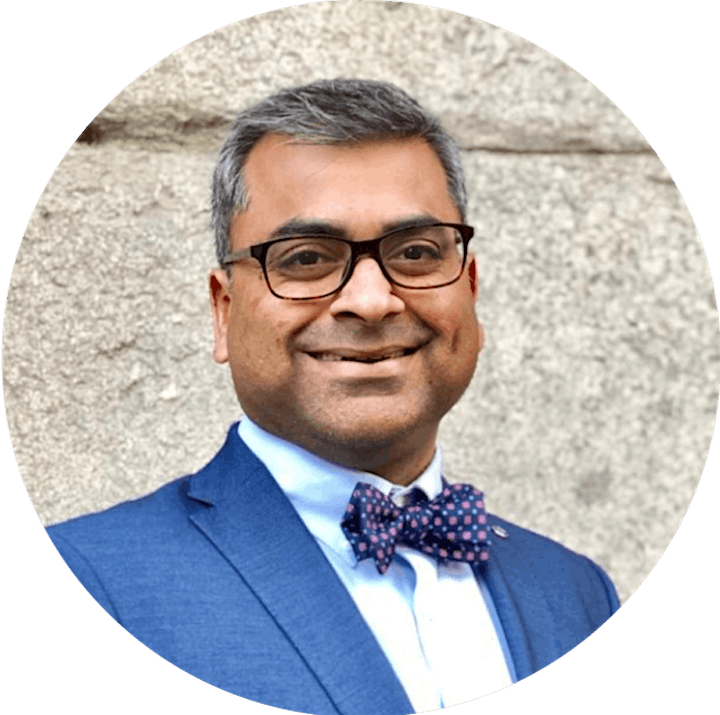 Keynote speaker: Reuben ATHAIDE
• Reuben leads DevOps & Cloud Programme @ Standard Chartered Bank.
• Reuben helps SC Ventures promotes innovation, invest in disruptive financial technology and explore alternative business models.
• Passionate by rapid Prototyping and Benefits realisation, Reuben has developed 'DevOps pipeline in a box'.
• This approach enables organisation to build 'rapid prototyping, testing and deployment factories. It also fosters radical collaboration and boosts team performance.
Join the Pragmatic Innovators movement!
We bring together Entrepreneurs, Corporate Innovators and Business Leaders around a series of selective events hosted at WeWork and/or INSEAD business school.
Our purpose is to enable you to:
• Discover how your peers and senior decision makers deal with key challenges related to innovation and digital transformation.
• Share the learnings derived from real-life case studies [best practices, predictable pitfalls to avoid]
• Network and generate interesting opportunities for our community
Organizer of Starter kit for your Digital transformation with DevOps
WHO WE ARE - WHAT WE DO
We are a close-knit team of Hustlers, Hackers, Hipsters and Data Scientists. 

We help progressive organizations design, engineer and commercialise innovation faster. 

We combine Lean, Agile, Design Thinking and Growth Hacking into a

★

proven Innovation process

★ 

that delivers breakthrough performance.

We advise, 

train, and coach our clients to 

master the new Ways of Working [nWoW] used by the most innovative startups.
WHERE DO WE FOCUS?
We empower Founders, Business Leaders and Teams overcome key innovation challenges:

How to foster innovation in a risk-adverse culture [effective intrapreneurship program]

How to ensure you have problem worth solving for 

[de-risk your Business Model]

How to [re]focus on your customers/users systematically 

[Design Thinking and Service Blueprinting]

How to 

design products/services people want [4-day Design Sprints]

How to 

build Minimum Viable Products in weeks, not months [rapid prototyping with Agile]

How to turn your MVP into a Minimum Viable Business [scale-up with Growth Hacking]

How to a

ccelerate outcomes delivery of innovation projects and/or new Business Ventures [Innovation Accounting and Benefits Realisation]

How to enable your Central Innovation Group to gain the right influence within the organization? 

[3C cross-functional High Performing Team]
Want to further discuss? hello@DigitalPathways.io