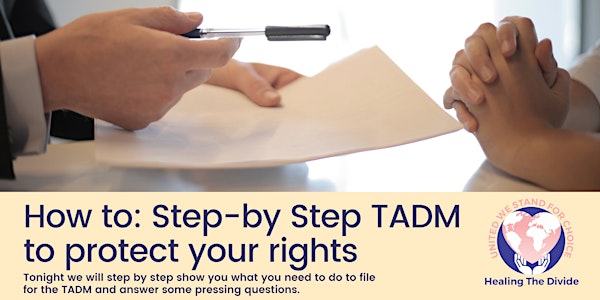 Step-by-Step how to do a TADM and protect your rights.
This is a step-by-step workshop to guide you through the steps of how to file.
About this event
If you have been dismissed because you are unvaccinated, this is the workshop for you.
We will guide you step-by-step on how to file in TADM, some basics of what you need to watch out for what to do, etc, who qualifies, etc.
This is applicable to those who have been affected by the recent measures in Singapore.
We will gain back our rights. What is happening in our country is very very wrong.
This is a Citizens for Citizens, neighbours helping neighbours event. Not conducted by lawyers.
We are also looking for witnesses / potential plaintiffs who are unvaccinated in your workplaces and did not get COVID, despite being unvaccinated.
This is a Free /DIY service and there is opportunity for us to handhold you if you wish at the end of the workshop.
https://bit.ly/employmentclaimshtd