STEREOFEST is the largest Malay music festival held in Singapore.
About this event
Organised by RoseValley, STEREOFEST houses 15 musical acts from the region, namely Indonesia, Malaysia and Singapore. Besides the non-stop entertainment, the two-day festival also features a Festival Village, housing plenty of retail and F&B options for all festival-goers to enjoy.
For more details, check our website https://stereofest.com.
The Lineup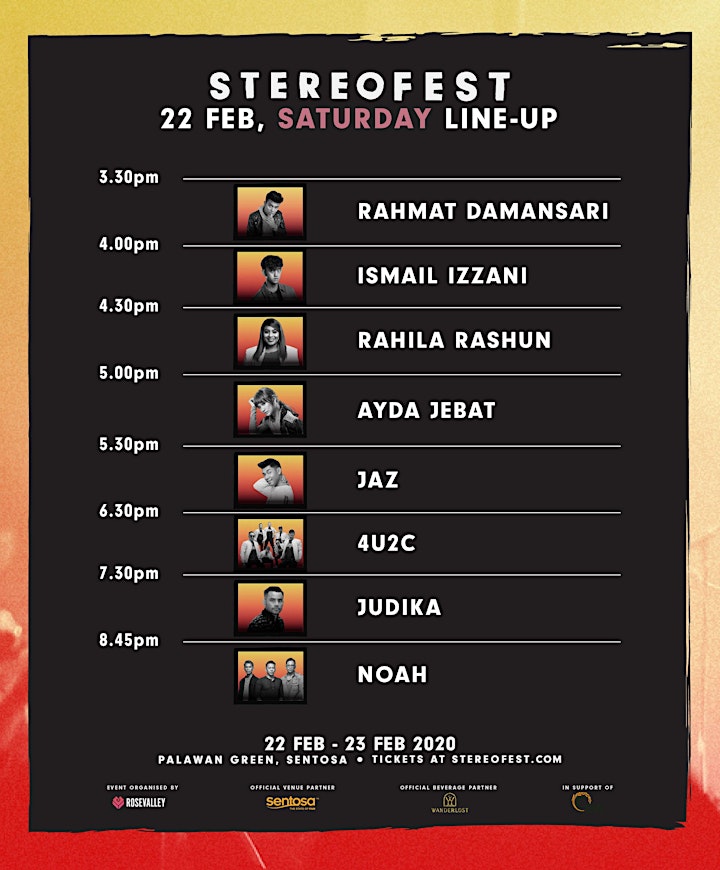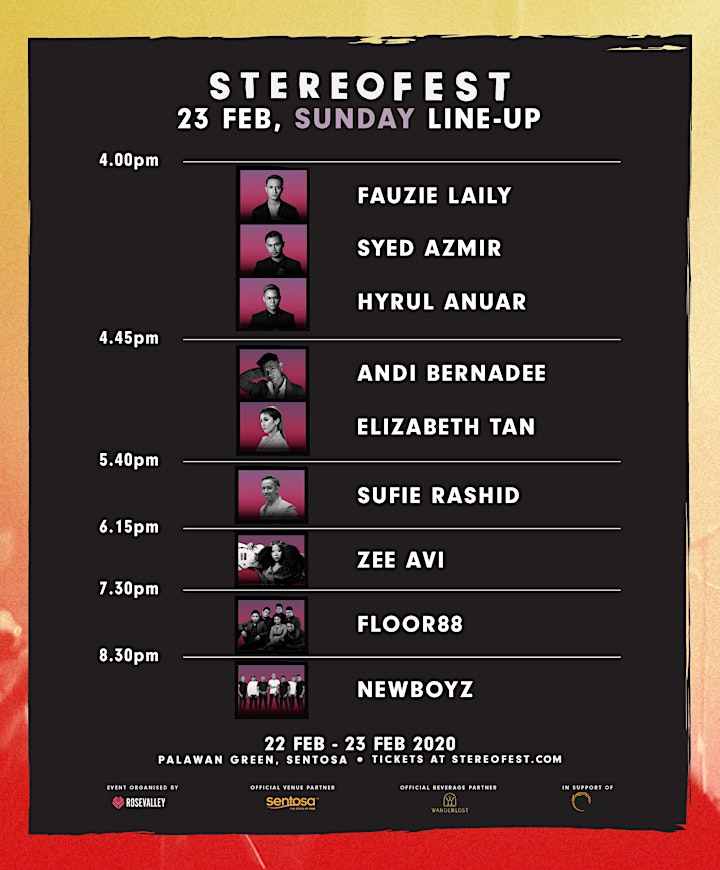 Get Your Tickets Now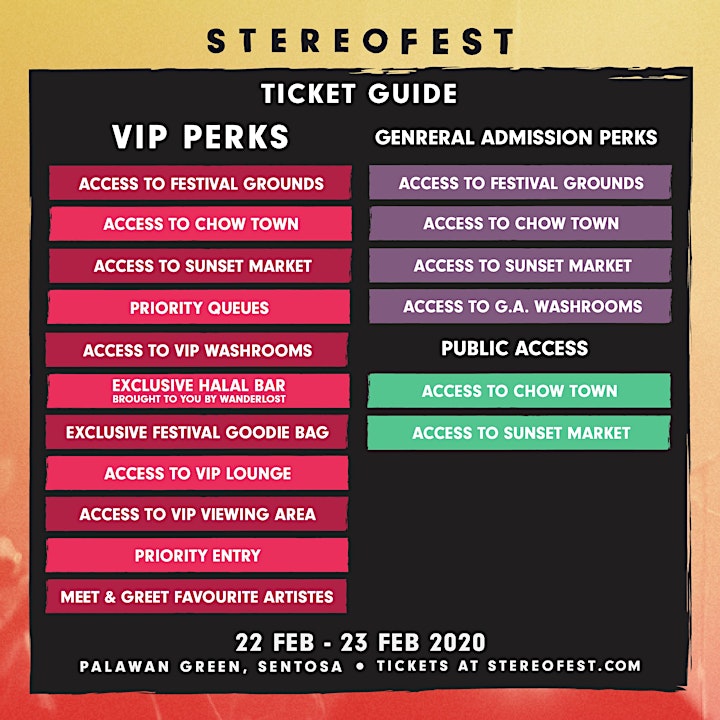 Established in 2014, Adi Media Pte Ltd started off as an e-commerce platform providing celebrity-branded fashion apparel for women – RoseValley. The brand 'RoseValley' later became a household name as the company capitalised on its celebrity relationships to break into the events management scene.
Their first event, CelebFest in 2016 saw about 50,000 visitors thronging Suntec Convention & Exhibition Centre over three consecutive days. CelebFest became an annual affair which is held twice every year, bringing in popular celebrities in the region to grace the event. The following year, they scaled new heights and co-organised the very first Singapore Modest Fashion Weekend (SMFW) which attracted the attention of local and international audiences.
In the past couple of years, the company further expanded their events arm with new events such as Twilight: Flea & Feast, The Grand Souq, full-month Ramadhan bazaars and concerts.