STI Breaks 3500 Barrier! What are the Singapore Stocks to Watch Out for Now?*

Thursday, 24 May 2018 from 19:00 to 22:00 (Singapore Standard Time Singapore Time)
Event Details
STI breaks 3500 barrier! What are the Singapore Stocks to watch out for now?
Recently Singapore Market has been very bullish and seems to be poised to head towards the 8th year high ever since 2008!
There are 3 reasons why this is happening:
1) US Market continue to be Bullish with the pro Donald Trump policies!
US continuously hit new highs and it just does not seem to stop. Recently FED Chairwoman Janet Yellen told us that US might be in a prolonged low inflation era and might slow down in its interest rates decisions. This has brought more smiles to Wall Street! With the recent fantastic 3rd quarter earnings and tax cut policies, there has never been a more bullish mood. 
2) China Economy is bottoming!
China economy after many years of pulling the brakes on the economy since 2011, has caused their GDP to fall from 12% to lowest 6.7%. But all this ended in 2015 when China finally begin to start to stimulate its economy!
With the recent GDP figures, it seems that China now has a chance to hit 7% GDP this year. All this bullishness is reflected in the China property market, the Industrial sector and the Shipping sector!
Some Singapore Stocks that is linked to China economy will be been running!
3) Singapore property market heating up is causing Singapore Stock market to revive!
In 2017, there have been numerous En Bloc acquisitions by developers trying to increase their land bank. With the recent increase in demand of private property and EC launches, it has caused Singapore stock market to be bullish. Property and Manufacturing sector stocks are also in the limelight!
With this bullishness factors, we think it is time to take note of some Singapore Stocks!
Join Andy's seminar to know what are the SG Stocks to look at in 2018!
Join Andy's seminar to know what are the SG Stocks to look at in 2018!

You shall learn:


1)  How To Select Big Winning stock that goes up more than 200%
2)  How To Minimize Risk and Maximize Return
3)  How To Build to Invest Even If your Capital is Small
4)  What Are The Stock We should Monitor Now
5) Step By Step Blueprint To Get Consistent Profit in the Stock Market
6) Common Mistake Investors Made that Cost them a lot of Money
7) Live Stock Analysis...
Register For Our Seminar Today!!!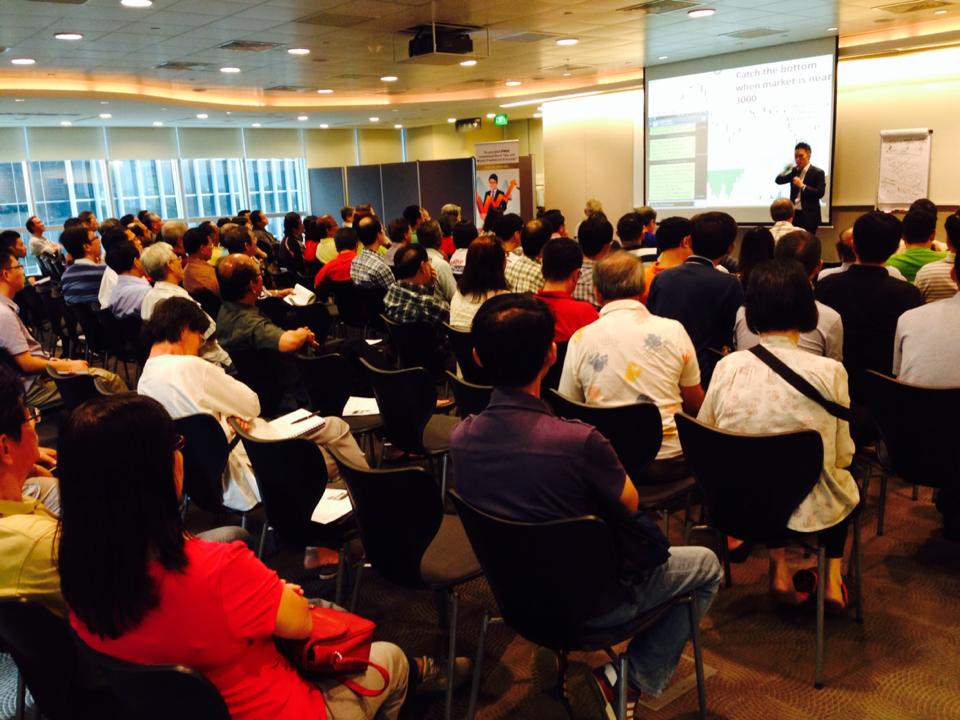 Event Details
Date: