Stop. Breathe. Live. Teachings and Meditation on Compassion & Insight. 暂停。入禅。重生。《慈爱与内观》开示及禅修

Thursday, 5 November 2015 at 19:00

-

Sunday, 8 November 2015 at 18:00 (Singapore Standard Time Singapore Time)
Event Details
About the Retreat 关于闭关营
The Stop. Breathe. Live. Retreat provides a precious opportunity to Stop our hectic lives for a few days, Breathe mindfully with greater compassion and insight, and then Live afresh with renewed perspective.
 The retreat features teachings guided by the eminent Namdrol Rinpoche and various meditative practices that cultivate greater love and mindfulness. Be prepared to expand your horizons and change your life!
When & Where
Thekchen Choling Kota Tinggi Meditation Centre 大乘禅寺哥打丁宜禅修中心
Johor State
Malaysia

Thursday, 5 November 2015 at 19:00

-

Sunday, 8 November 2015 at 18:00 (Singapore Standard Time Singapore Time)
Add to my calendar
Organiser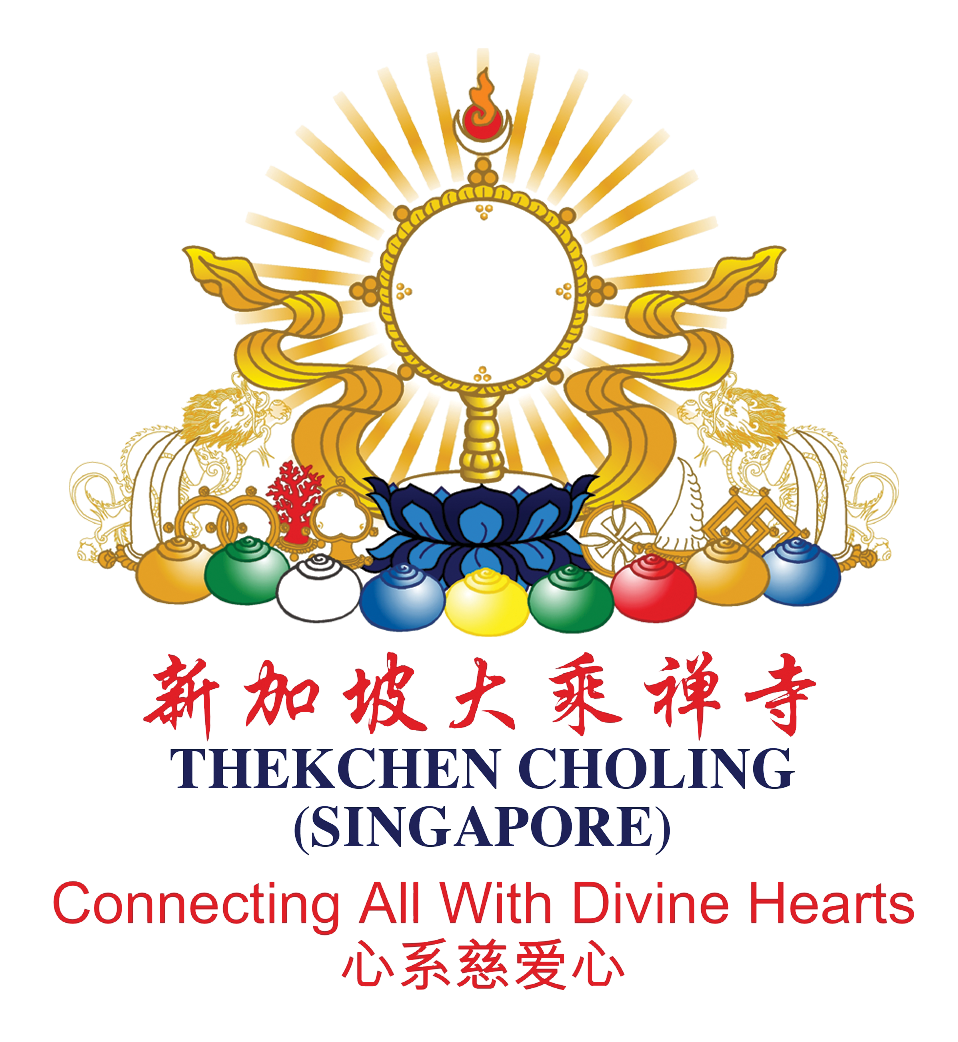 Thekchen Choling (Singapore), a Buddhist temple, that opens 24 hours, to serve your spiritual needs.
Background
On 20th March 1999, the late Geshe Lama Konchog, now reincarnated as Tulku Tenzin Phuntsok Rinpoche, instructed Singha Thekchen Namdrol Rinpoche (formerly known under the name "Lama Thubten Namdrol Dorje") to start a Dharma Centre. He bestowed the name Thekchen Choling, meaning 'Great Mahayana Dharma Temple' named after the monastery of His Holiness the 14th Dalai Lama.
Geshe-la's vision was for the temple to change the current mindset of that one can only practice the Dharma as ordained Sangha. Thekchen Choling's focus is thus to impart ways that lay people can practice the Dharma, integrating it into their everyday lives and learning to realize their inner potential and be happy and fulfilled.
In 2001, Thekchen Choling (Singapore) was formally registered. From a handful of students, the crowd at Thekchen Choling is now several times larger with a mailing list of five thousand and regular students numbering to several hundred.
Mission
The Mission of our Temple is to propagate the Buddha dharma and practise it ourselves.