Description
No Drugs - No Medicine - No Surgery - But With This Doctor's Ingenious Healing Method...

"Your Body Can Naturally Heal Itself!"

Who Would Have Known the Solution to
Constant Agonizing Pain

Lies in Your Spine?

Are You Experiencing Any of These Conditions?

Slipped Disc
Sciatica

Scoliosis
Stroke
Hand Pain
Neck Pain
Numbness & Tingling
Back Pain
Ankle Pain
Calf Pain
Foot Pain
Arm & Shoulder Pain
Palm Pain
Low Energy & Fatigue
Headaches & Migraines
Carpal Tunnel Syndrome
Heel Pain
Hip Pain
Knee Pain
Car Accident Injuries
Sports Injuries
Abnormal Posture & Gait
Fibromyalgia
---
The good news is... you don't have to suffer in silence anymore!

Your family may not understand the pain you're feeling. And who can blame them... they're not doctors nor are they experiencing what you're going through.

But that doesn't mean you have to endure it any longer.

Your body has a natural ability to heal itself through the nervous system. Once you know how to activate its natural healing abilities. And while every individual is slightly different (depending on your condition) that's why we've developed our proprietary 'Posture Corrective' scan that instantly tells us how to best help you.

So if you're sick and tired of putting on fake smiles (while wincing at every other movement) we're holding a special live workshop to teach you how to heal your body naturally.

When you decide to secure your seats right now, we'll reserve your personalised Foot scan that uncovers specific conditions affecting you. We'll then go through the results of your scan together, on the spot so you're better informed on helping your body recover.

But act fast, as due to venue constraints, we can only take in a maximum of 20 persons at this workshop... so secure your slot by registering right now.
---
Here's What You'll Learn At This FREE Workshop!
Active Release Technique (A.R.T.)

Identify critical problems hidden deep within your tissues affecting other areas of your body.
Activator Technique

Restore motion to targeted spinal vertebra or joints in your body by delivering gentle impulse force.
Postural & Ergonomic Advice

Prevent resurfacing pain by maintaining proper posture to evenly distribute undue pressure on your body.
Presented by

Dr. Limin


Doctor of Chiropractic (NZ)



---
Our FREE Foot Scan Analysis Can Reveal Areas of Misalignment In Your Spine Which Triggers Different Symptoms Throughout Your Body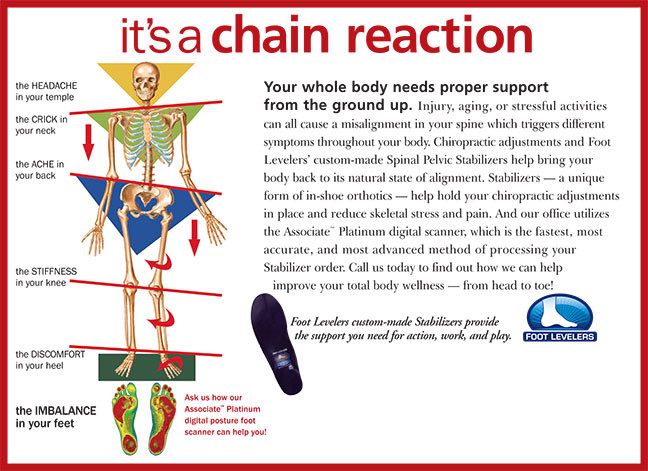 Secure Your FREE Foot Scan (Valued at SGD68) By Registering For The Workshop Today!
REGISTER YOUR FREE SEAT NOW!