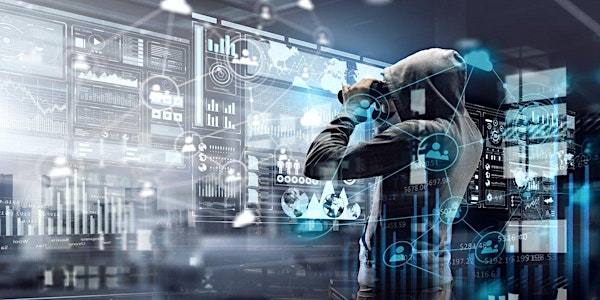 Strengthening Cybersecurity and Emergency Preparedness
The Philippines Standard Time 8.45 AM -10.15 AM
Refund Policy
Contact the organiser to request a refund.
About this event
Strengthening Cybersecurity and Emergency Preparedness: Enhancing Readiness, Response, and Recovery
Managing cybersecurity risks with smart orchestration of people, processes, and technologies
The number and complexity of critical events impacting businesses and governments are increasing.
Today's crises are triggered by events both inside and outside of an organisation's control: pandemics; severe weather; cybersecurity, IT outages, etc. They disrupt operations, threaten people, compromise assets, and impact reputation.
In this escalating risk environment, organisations need to leverage the right data and analytics to make intelligent informed decisions, with 24/7/365 monitoring by multi-disciplinary, team members.
In the view of the COVID-19 situation, decision-makers have been looking for the best alternatives to overcome systemic problems and maintain business operations in the long term.
Organisations must take steps to help operations to continue to operate securely and to enable remote workers to have a frictionless work-from-home experience.
While the world is focused on the health and economic threats posed by COVID-19, cyber criminals around the world undoubtedly are capitalising on this crisis.
Cybercriminals know we're vulnerable – a spike in ransomware operations globally is adding to an already complex crisis management cycle for many organisations. It won't stop there.
The geopolitical turmoil the pandemic has sparked will see cyber operations – always inexpensive and easy to deny – spike as a tactic.
Challenges have increased as cyber-threats and more IT incidents emerge due to inefficiency in responses and processes, causing downtime and rise of cost.
Providing an adequate cyber risk management strategy is imperative in such a critical situation.
Responding and Recovering from Cyberthreats Faster
There is an urgent need for the leaders to heighten cyber defences as threat actors move quickly to cash in on the growing geographic, operational impact of the pandemic.
Ransomware, advanced persistent threats, and denial of service attacks - many initiated through "phishing" - will continue to frequently interrupt business and government operations. Across all industries, businesses see an uptick in cyberattacks frequency and damage to their organisations.
Senior leaders in governments and businesses need to be organising and exerting a full response plan in every given scenario.
An integrated crisis management application can support organisations in responding and recovering from natural disasters and cyber-threats involving malware, as well as threats to the supply chain.
During crises, an integrated crisis management application allows the public and private sectors to optimise risk intelligence data, activate visual command centres, and update and integrate response plans and procedures.
This enables them to fully respond to critical events coherently and effectively with automatic multi-channel alerts and error-free communications.
There is no need to worry about the steps to organise and distribute response plans. The steps can be approved and shared through mobile devices, thus allowing faster responses.
For a long-term plan, decision-makers need to ensure the leading enterprises or business platforms are still capable of moving the economic wheel. An integrated crisis management application creates ease for response and crisis management teams in viewing the progress of response plans and recovery.
With this in mind, governments and businesses can easily build planning in the long term and respond to future challenges without worrying about who should respond to what with whom.
OpenGov Asia is pleased to invite you to our exclusive and highly timely OpenGovLive! Virtual Breakfast Insight aimed at imparting knowledge on building cyber resilience in businesses and governments with an integrated crisis management application.
This session would serve as a great peer-to-peer learning platform to gain insights and practical solutions that will allow you to manage crises and risks in a smart, efficient, effective, and fast way while ensuring a robust and holistic crisis management strategy.
We will be discussing:
Executing a clearly defined and cross-functional response plan to mitigate the risks and minimise the disruption
Understanding the practical aspects of cybersecurity and information system dependencies and vulnerabilities
Emerging cyber-threats and steps in responding to critical events
Improving response to disaster and threats or any critical situations with IT-based crisis management application
Enhancing risk mitigation, response availability, reliability, and protection
Learning how up-to-date preparedness strategies, fast communication, situational awareness, and a well-coordinated recovery plan can help mitigate the impact of a disaster
Who should attend:
Chief Executive Officer
Chief Information Officer
Chief Technology Officer
Chief Resilience Officer
Chief Information Security Officer
Chief Security Officers
Heads of Information Technology
Heads of Cyber Resilience
Heads of Cyber Security and Risk Management