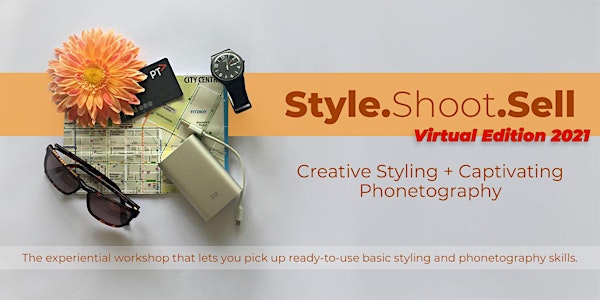 Style•Shoot•Sell (Virtual Edition 2021)
Specially converted for virtual workshop! Live, interactive, and hands-on aplenty!
Refund Policy
Refunds up to 7 days before event
Eventbrite's fee is nonrefundable.
About this event
STYLE & CREATE IMAGES THAT SELL! 
Selling your designs, products and services online? Want to increase your success rate?
Frustrated with dull and same 'ol images, run out of ideas to paint a beautiful story for your products? 
Or tired of stock images used by many other businesses (or worse, your competitors), diluting your brand? 
Hope for a quick turn-around, up-to-date images but too troublesome and expensive to get shots done by professionals at the last minute? 
What about learning the tips and tricks on DIY styling, shooting and editing, USING YOUR MOBILE PHONE?
Create photos that sell for you, with minimal skills or no photo studio!
If you sell online, this workshop is for you where you turn normal products into great-looking ones even if you don't know how to style or don't have professional gears. 
A great picture makes a GREAT difference! 
Look around you and see a multitude of pictures online that do no justice to the brand, product or services. For online businesses, images makes or breaks a sale.
Book now to enjoy early bird specials.
A collaborative event by Metacircle International LLP and ThePufferfish Pte Ltd
Virtual Edition
We believe the current COVID situation shouldn't limit any of us to reach new heights. That's why, we are converting this face-2-face workshop to fully online.
From the comfort of your home or office, we'll deliver customized content so that your virtual learning experience will be a highly interactive one.
No, this will not be a one-sided info download webinar.
You will be super busy :)
Also, introducing for the first time is our eLearning module where key content will be for your access before and even after the workshop! How cool is that!
So, COVID or not, you are going to enjoy one of our flagship workshops and take away with skills you can use straight away!
ABOUT YOUR FACILITATORS
Consultant with Givenchy, FJBenjamin, Triumph, Popular, Bata Regional, Manhattan Fish Market, Wildlife Reserves Group, Fuji Xerox, Orchard Central and more.
Based in Melbourne, Della is an experienced international trainer with more than 20 years of retail experience. Her passion for creativity, floristry and visual merchandising has been recognised as an invited speaker at seminars and invited judge at competitions. Being a transformational coach, she can cheerlead her participants and clients to scale greater heights with breakthroughs. A self-professed serial crafter, she sets aside time contributing back to the community with her creative skills.
She has facilitated classes from Singapore to Australia. Being an invited speaker at various conferences and seminars, she has successfully migrated as to the virtual platform as a speaker at webinars, managed event hosting and conducted numerous workshops effectively, making the sessions enjoyable with presentations that are engaging and inspiring.
Commercial photographer shooting products for Nike, HP, Sony, BP De Silva, World of Watches, a few ad agencies, cookbook, magazines and many more.
Photography is not merely snapping and producing pictures. Kok Wai creates the images for every client to connect with the audience. His determination to produce that "perfect picture" has given him opportunities to work with CEOs, celebrities, famous homes, luxury watches to architectural structures of various buildings. With more than 15 years of commercial photography experience under his belt, he is always on the look-out for fresh new perspectives and ideas.
His Graphic Design degree from Birmingham Institute of Art and Design (University of Central England) and honed skills in website design have served him well. These allow him to engage with clients with knowledge of executing a photography campaign to creating an image that wows the audience. His deep passion for photography has also spurred him to share his experience with kids and youths in schools, guiding them to develop their talents in photography.
He has trained students from 20 MOE schools, entrepreneurs, marketers, and even staff from Singapore Prison Service.
WHAT IS THIS WORKSHOP ALL ABOUT?
How do the pictures help you to sell? Use visual storytelling through two synergistic components of creative styling and captivating photography to get you likes, followers and buyers, a boost to the business. These pictures convey a message, more than a thousand words. Use them for content creation, too.
Explore styling formats with storytelling props. Master skills and techniques with smartphones for easy phonetography.
The hosts of this workshop are industry practitioners, who shares openly tried and tested ways of achieving results.
Save time and resources from raw state to insta-fame in small simple steps.
Experiential activities have been designed to let you experiment with hands-on practice sessions. Bring your products to style, shoot, edit for immediate upload to social media right after the class.
WHAT YOU WILL LEARN
● The styling formats so you can get it right the first time;
● Creative use of props without breaking a bank on them;
● Visual storytelling that leaves an impression;
● Smart use of smartphones for photography: after all the best camera is the one in your pocket;
● Basic framing, composition, and ambient lighting tips that make your photos stand out from the amateurs;
● Editing image and readiness to share on social media, all with your handy mobile, not desktop!
WHAT YOU WILL GET
● Battlefield tested notes and checklist to plan and organise your product shoot;
● Refreshing ideas and examples for inspiration;
● Professional guidance and feedback during practical sessions;
● Assisted photoshoot, images ready to use;
● One follow-through post-course visual audit.
What to prepare
● Your cheerful, creative self
● Selected products of your own that you may want to use for a mock-up shoot. Prepare some props to enhance the display. Should you not have your products, let the facilitator/s know and alternatives can be suggested.
● Your smartphone with sufficient memory space, a fully charged battery and bring additional power bank, for just in case situations.
● Access the workshop from your laptop or desktop, and use your mobile for the shoot.
● Install Zoom on both your laptop/desktop and mobile phone. You will login to Zoom with your mobile phone for us to guide you on the shooting angles.
Contact for further enquiry
TERMS & CONDITIONS
● Please note that payment is to be made in full before commencement of the course to confirm a seat on a first-come, first-serve basis.
● Cancellations made less than seven days' notice before the start of the course will forfeit 75% of the paid class fee.
● Participants withdrawing after the course has commenced are not entitled to a refund.
● If the participant is unable to attend, the workshop booking may be transferred to another person by notifying the facilitator/s.
● In the unfortunate event that MetaCircle International and/or ThePufferFish have to cancel the class, a full refund will be given, or an alternative class will be arranged.
● The facilitators reserved the right to make any amendments to the course content without notice.
TESTIMONIAL
• Watch what Ray Oh and Vern Lai got to say about the previous workshop.
"I loved Della's enthusiasm, energy and knowledge. I am taking away a lot of tips on VM (visual merchandising) and am certainly encouraged to study and learn more about VM and operations." - Zuzana I, Stones that Rock -
"Kok Wai really understands the challenges and needs of SMEs. I have the privilege of being his client. He made me see things I could not see, in the way that is non-threatening. The website, advice and guidance he helped me do and provided me with were very good. I am engaging him again for something else related to web content. He is really good!!! And I mean it, cos someone said that last week too!!"
- Kevin P, Lecturer and practitioner in Sustainable Tourism -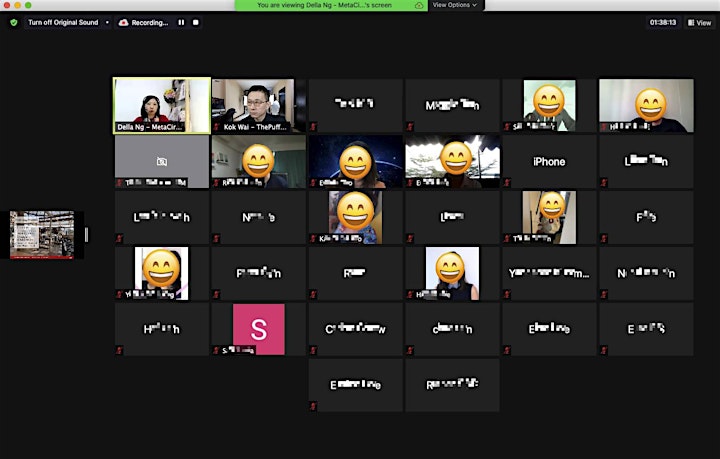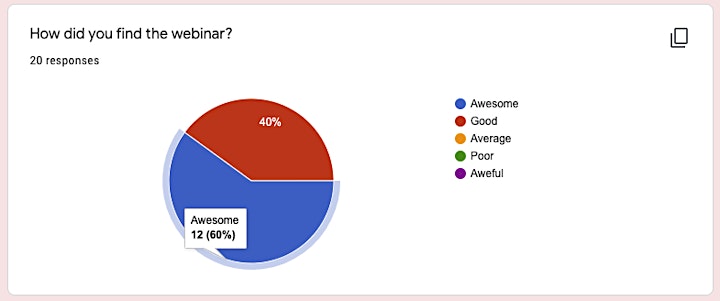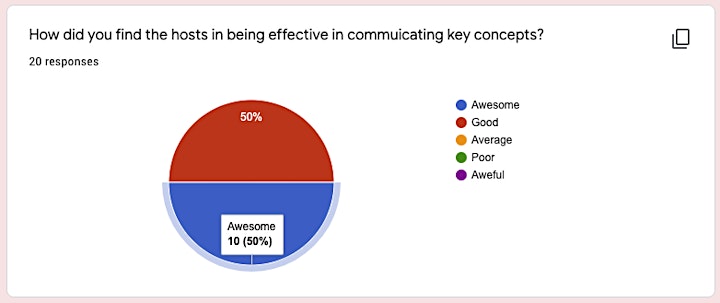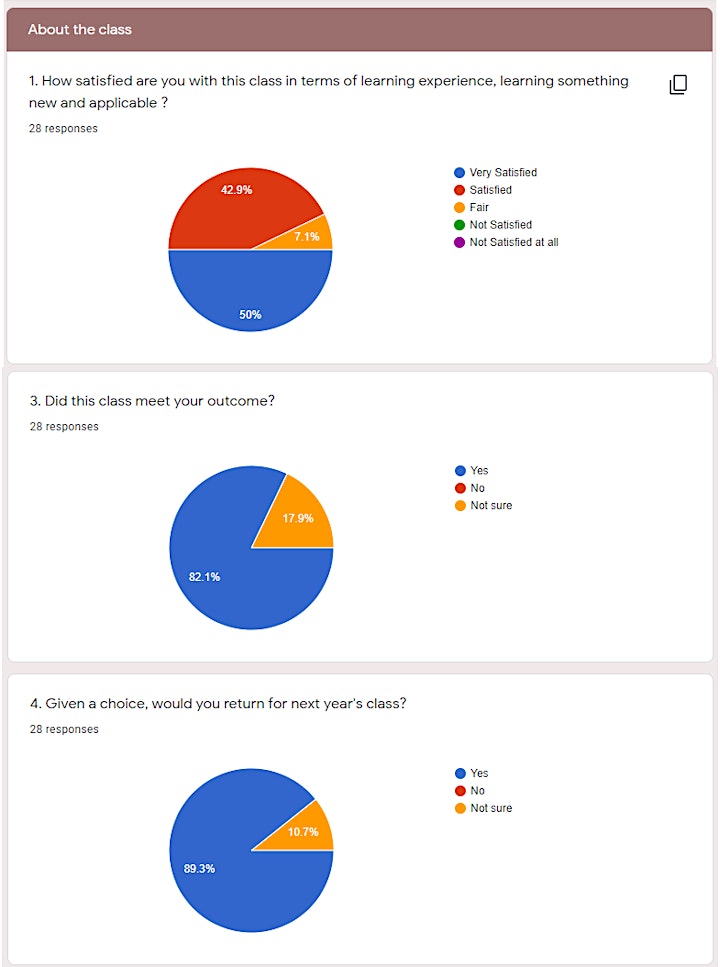 ( The following images were taken from our onsite Style.Shoot.Sell workshops prior to COVID)