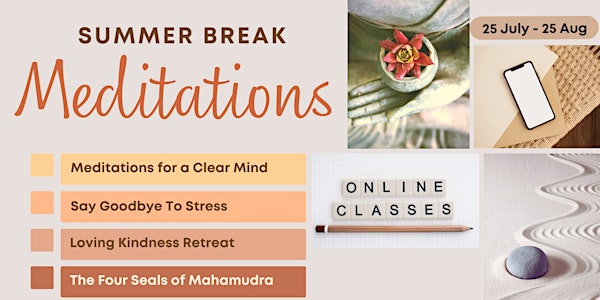 Summer Break Meditations (Online courses)
Train in meditation with our recorded meditation classes of various topics to suit your interest! Available from 25 July - 25 August
Refund Policy
Contact the organiser to request a refund.
Eventbrite's fee is nonrefundable.
About this event
While our center is closed for a summer term break, you can continue training in meditation with our previous recorded meditation classes. There are various topics you can choose from:
1- Simply Meditate: Meditations for a clear mind (3 classes)
2- Say Goodbye to Stress (3 classes)
3- Loving Kindness Retreat (8 classes)
4- The Four Seals- Teachings on ultimate truth with Gen Tonglam (4 classes)
----------------------------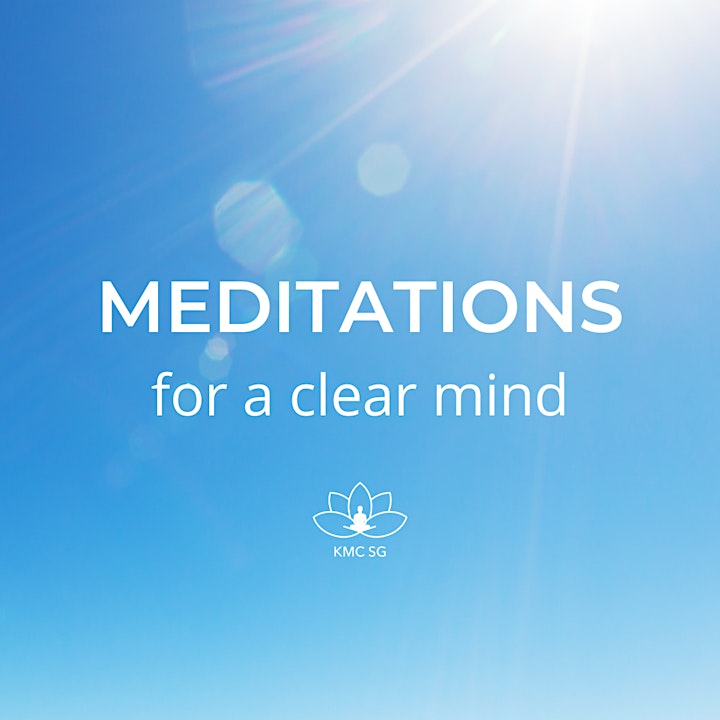 Meditations for a Clear Mind with Resident Teacher Kelsang Rabka
This course is perfect for those who are quite new to meditation and wish to receive guidance and instruction.
There will be 3 classes in this course. In each session, you'll be guided in a simple breathing meditation to relax your body and mind, and then a special meditation to encourage mental clarity. All these meditations can be practiced by anyone.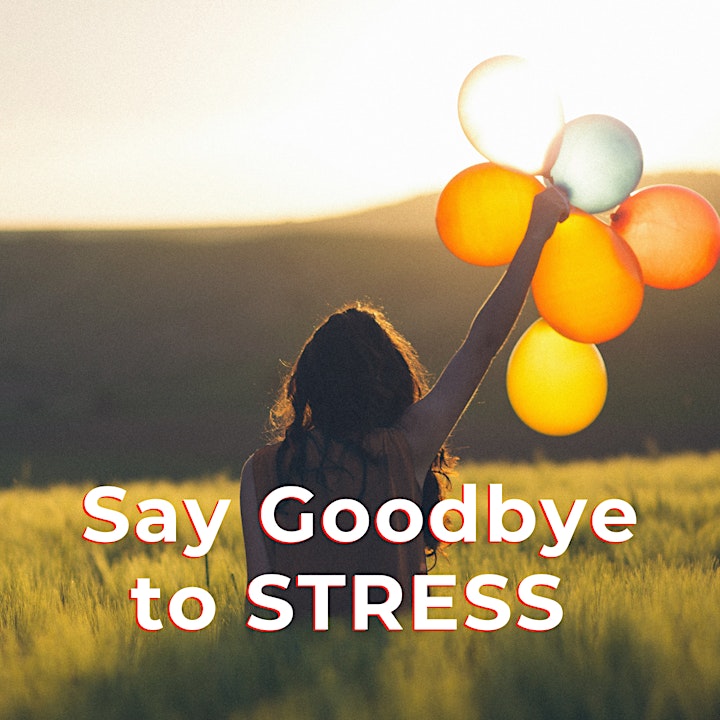 Say Goodbye To Stress with Resident Teacher Kelsang Rabka
Stress is the inner tension that arises as a result of what's happening as opposed to what we want to happen. When things don't quite go to plan, whether we like it or not we need to learn to come to accept what is actually happening. Only by doing this will we be able to avoid the unnecessary stress that is all too common in modern life. If we can change things then there is no need to get stressed. And if we can't change things then there is also no point in getting stressed.
In this brief series we will explore tried and tested Buddhist methods that will help us to accept the difficulties that life throws at us, and in this way enable us to begin to reduce and abandon stressful states of mind.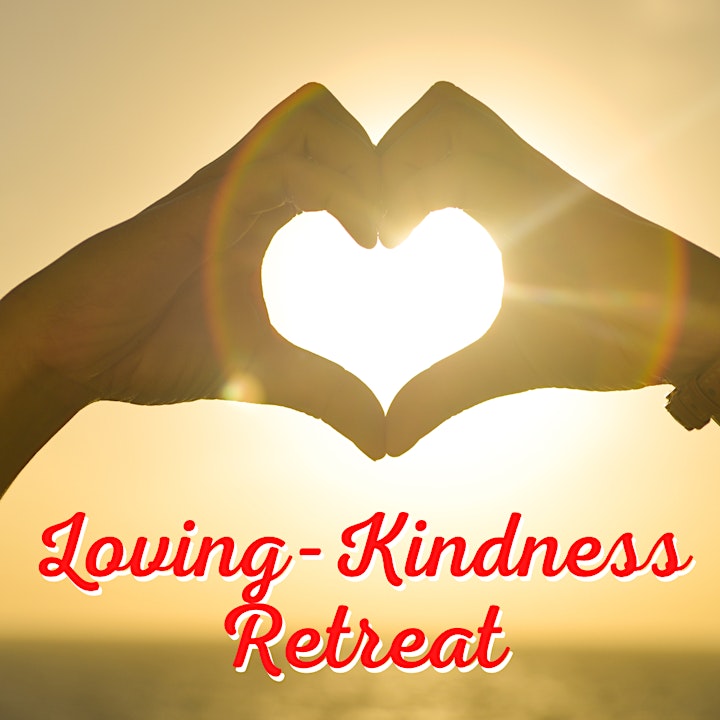 Loving Kindness Retreat with Resident Teacher Kelsang Rabka
Sometimes it seems impossible to be able to develop a genuine spiritual life with so many distractions and busyness both at work and at home. By setting some time aside to engage in meditation retreat, we give ourselves permission to stop all forms of extraneous activities in order to emphasize our spiritual development.
This retreat will give us the opportunity to be guided along 8 meditations which help us to cultivate the profound mind of loving-kindness towards all living beings. Love is the real inner protection against suffering. When our mind has the nature of love we naturally feel happy and peaceful, and with such a state of mind it is impossible to become disturbed or depressed or to develop anger or jealousy.
Everybody is welcome to attend this retreat, whether beginner or experienced, Buddhist or non-Buddhist, however please be aware that this meditation retreat will cover in-depth Buddhist subjects as detailed in the topic breakdown below. If you are unfamiliar with these topics and would like to learn more in advance, we recommend that you download the free eBook Modern Buddhism where you will find detailed explanations. In this way you'll get the most out of your retreat :)
Session 1 - Contemplating the benefits of affectionate love
Session 2 - Developing equanimity (#1)
Session 3 - Developing equanimity (#2)
Session 4 - Recognizing that all living beings are our mothers
Session 5 - Remembering the kindness of mother living beings & living beings in general
Session 6 - Developing the wish to repay the kindness of all mother beings
Session 7 - Developing affectionate love
Session 8 - Overcoming obstacles to affectionate love
The Four Seals of the Mahamudra with Gen Kelsang Tonglam
In the Sutra Mahamudra system, the great seal refers to emptiness. In King of Concentration Sutra Buddha says: "The nature of all phenomena is the great seal." Mahamudra is a Sanskrit term composed of two parts: 'maha' meaning 'great' and 'mudra' meaning 'seal'. The Four Seals are four special insights into reality that enable us to experience the liberating wisdom of Mahamudra, the true nature of things.
In this course with Gen Kelsang Tonglam, he will be giving us the commentary to the profound teachings of The Four Seals:
1) All products are impermanent
2) All contaminated things are the nature of suffering
3) All phenomena are selfless
4) Only nirvana is peace
Through these teachings and guided meditations, we can start to experience the peace and freedom that comes from this wisdom.