Sunday Luxe Series: An Iberian Heritage Dinner by Chef Carlos Montobbio
Sunday 22 August 2021, indulge in Spanish and Catalan flavours with Chef Carlos
About this event
INTRODUCTION
Located on the Iberian peninsula, Spain has a bit of everything – Mediterranean beaches, snow-capped mountain ranges, fertile farms, lush pastures, coastal rice paddies and volcanic islands. Due to its geographical situation, the basis of Spanish food history is naturally mapped. For example, Spain's famous hams are cured in the mountains while grapes, olive groves, fresh fruits & vegetable sprawl across the country.
SPAIN, where Passion is rooted
If you are wondering where Passion can be found & felt, visit Spain. Passion is touched, seen and consumed in Spain where it is deeply rooted & cultivated in their people, architecture, culture, food and drinks. Spain & its people are hospitable & warm-blooded, open & alluring.
Sunday 22 August 2021, enjoy Spanish and Catalan flavours with Chef Carlos.
Carlos Montobbio
Barcelona-born, a graduate of the renowned Hoffman culinary school and an alumn of Celler de Can Roca, 34-year-old Head Chef at six-years-old Esquina, a Michelin-Plate restaurant @ Jiak Chuan Road brings you on a personal food journey with specially curated produce.
At Esquina, our aim is to evoke a sense of being in the heart of Spain with our buzzing vibrant atmosphere and contemporary cuisine showcasing Spanish and Catalan flavours.
Spanish Produce Market (2 sessions): 10am - 12pm | 12pm - 2pm
Spanish Heritage Masterclass: 12pm - 3pm
Spanish High-Tea (2 seatings): 2pm - 3.30pm | 4pm - 5.30pm
Discover the World of Wines: 2pm - 4pm
Sunday Luxe Spanish Dinner (2 seatings):  5.30pm - 7.30pm | 8pm -10pm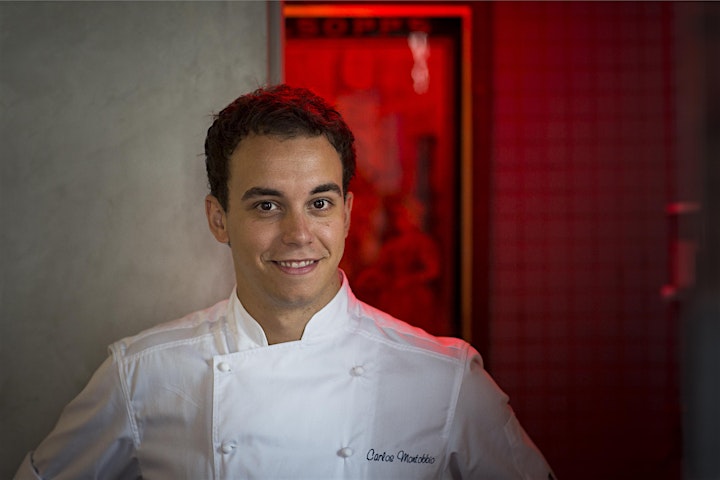 AN IBERIAN HERITAGE DINNER BY CHEF CARLOS MONTOBBIO
Chef Carlos Montobbio helms the kitchen tonight with his Esquina team.His intricately designed menu journeys you through the bestrepresentation of Spanish food, from north to south & east to west, alongthe coast & up the mountains, through the valleys – modernly traditional.
You'll be seated in our pop up restaurant in EasyChef Lab or at our central hall. Ingeniously designed, the Lab restaurant doubles up as a gourmet kitchen during the day and serves as an intimate, yet communal, dining venue at night. Day or night, it's perfectly fitted for corporate and team bonding. The central hall, also home to all our celebrity chef demos, creates a spacious dining experience.
You will be welcomed with a glass of Cava (Catalan Sparkling wine) or specially curated beverages. Limited seats are available.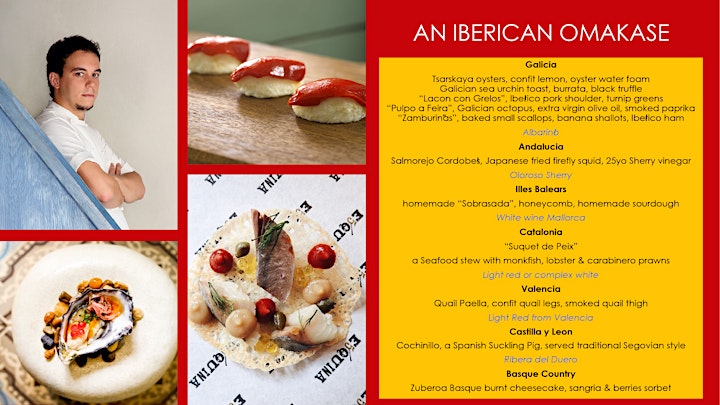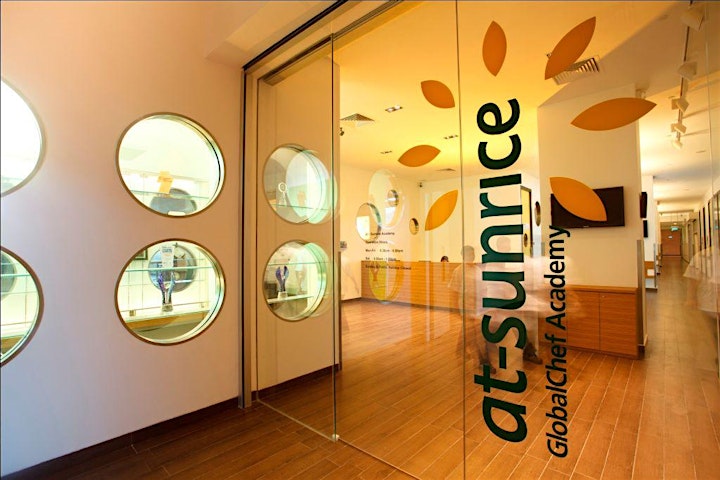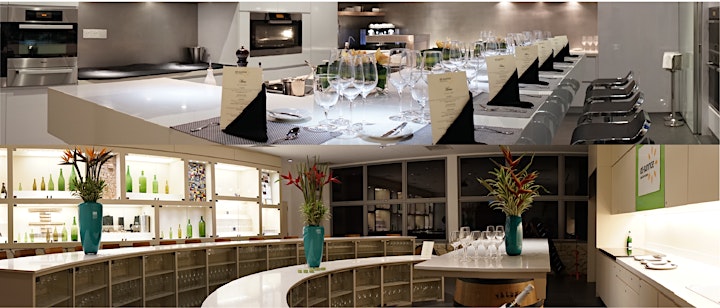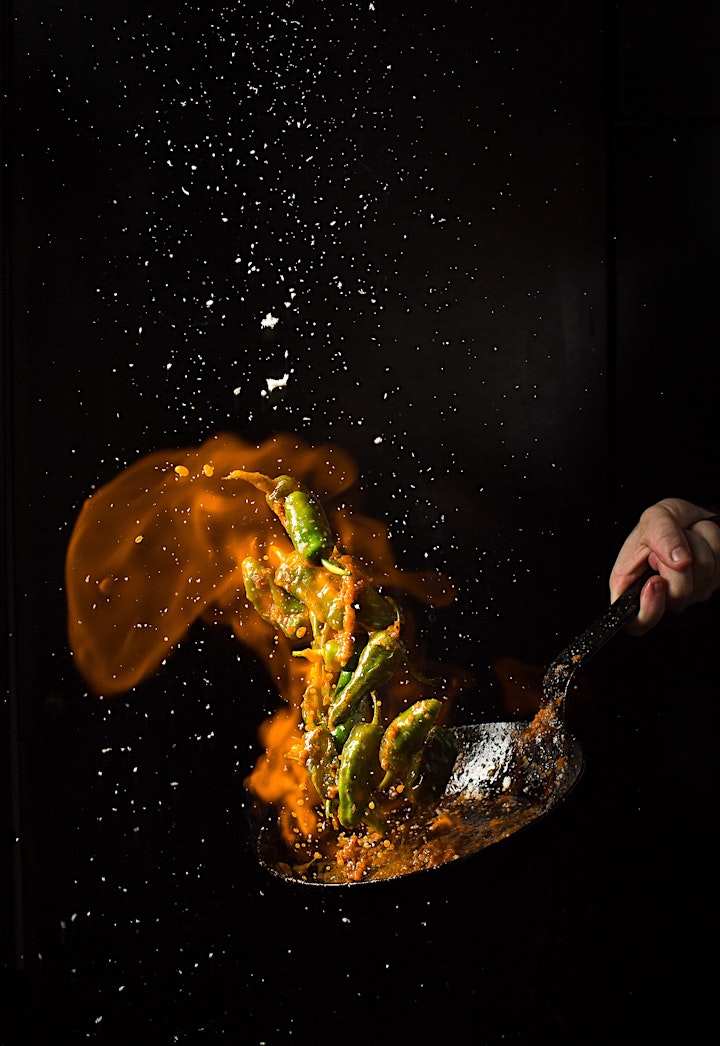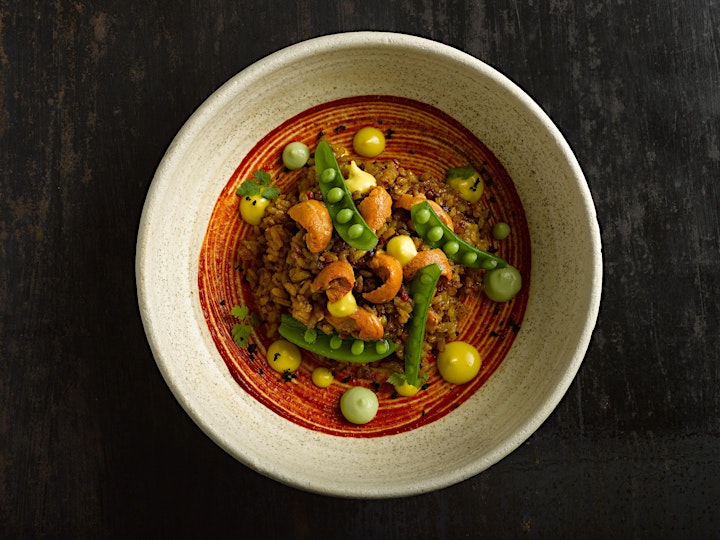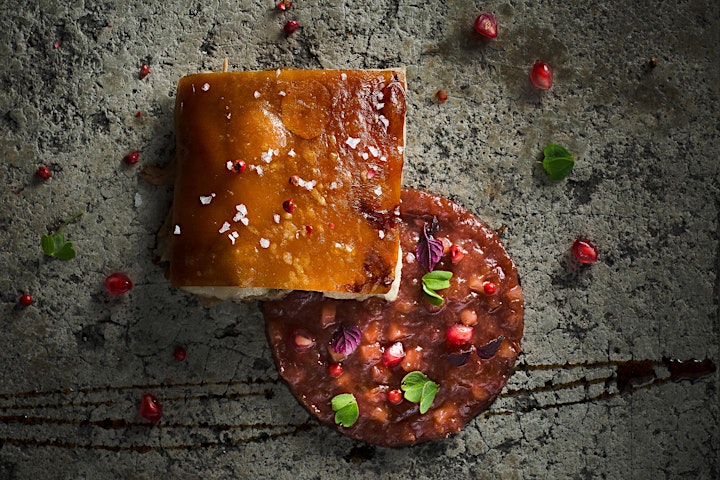 Contact Us on WhatsApp +65 9711 8495
Organizer of Sunday Luxe Series: An Iberian Heritage Dinner by Chef Carlos Montobbio
At-Sunrice GlobalChef Academy is an EduTrust-certified institution that cultivates global chefs and F&B professionals in an environment of culinary authenticity. The Academy imparts skills and knowledge in East and West, Old World and New World cuisines, herbs and spices, innovation and technology. A synchronised study-apprenticeship rotation enable the students to expand their horizons beyond the classrooms, maximising their employability and preparedness for careers as global chefs and F&B professionals upon graduation.
Since 2007, At-Sunrice has been recognised by the SkillsFuture Singapore (SSG) as a CET Institute for Culinary and F&B Management. It has also signed degree articulation agreements with renowned educational institutions including Johnson & Wales University (USA), the University of West London (UK), Technological and Higher Education Institute of Hong Kong. Students can choose from a range of degree and nationally-recognised diploma, certificate, modular, assessment-only-pathway (AOP) and continuing education modular programmes suitable for their level of experience and commitment. Students who are Singaporeans or Permanent Residents signing up for WSQ programmes receive up to 95% tuition subsidy. 
With an international cadre of experienced faculty and staff, state-of-the-art facilities and strong industry partnerships, At-Sunrice celebrates the true craft of F&B industry and advances the culinary arts and F&B profession with integrity and meaning.