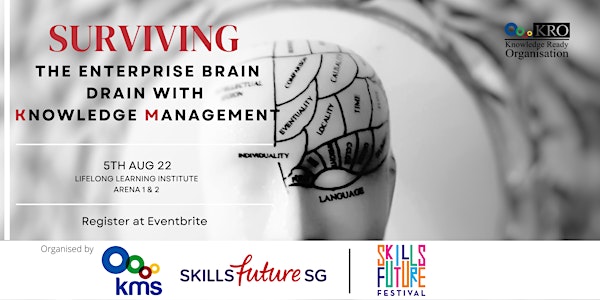 Surviving The Brain drain With Knowledge Management
Learn to Identify your organisations and teams critical knowledge and how you can survive the brain drain.
When and where
Location
Lifelong Learning Institute (Level 4 Arena 1 & 2) 11 Eunos Road 8 Arena 1 & 2 Singapore, Singapore 408601 Singapore
About this event
The SSG Skills report stated Knowledge management (KM) as one of the critical core skills that Enterprises must be aware of in preparing for the future workplace, this coupled with the great resignation period and dealing with post pandemic. We the Future workforce must embrace sustainable knowledge management to be future ready.
This workshop will enable attendees with the tools to plug the knowledge leak in this great resignation and help individuals level up with the transfer of workplace knowledge
The workshop will aim to achieve the following objectives
- Understand what is the critical knowledge
- identify your personal strengths in KM
- WHY Managing Knowledge will free your day
- Technology as an enabler to KM
- KM as a critical core skill for the future of work
Participants will walk through a set of tools that are aimed at making one more efficient and productive The will also be able to identify the organisational critical knowledge for their very own and team growth.