About this Event

For a limited time only at C3AFA Singapore, escape from reality and live like royalty, served by butlers dressed in tailcoats, who await your return with a specially curated selection of tea and delectable sweets.
Date:
29 Nov to 1 Dec 2019
Time:
Multiple sessions per day. Please refer to ticket page for session timings.
Price:
$35 (excludes ticketing fees). This price does not include entry into C3AFASG19.
Entitlements:
Meal of cookies and tea and photo with the butlers
Terms & Conditions:
- You will need a C3AFA 2019 entry ticket to access the Butler Cafe Swallowtail. You will need the purchase at least the exhibition-only ticket in order to attend the Swallow Tail Butler Cafe.
- This collaboration cafe is operated by C3AFA Singapore and CROONER Pte Ltd.
- Please arrive 10 minutes prior to your reserved time slot.
- The dining duration is fixed at 40 minutes. Time extension is not allowed.
- Please purchase multiple tickets if you wish to attend multiple time slots. There is no upper limit to the number of tickets purchased.
- Time slot availability is on a first-come-first-serve basis.
- Please present your e-ticket to our Staff at the Butler Cafe Swallowtail's reception for verification purposes.
- Each order is limited to 2 tickets. If you wish to come in a group, you will need to make multiple orders.
- Each table only accommodate 2 guests. Seats will be assigned at the Organiser's discretion for solo diners and parties of 3 or more. Solo diners may need to share a table.
- You may not appoint a specific butler to attend to you.
- - Photography within the cafe is strictly prohibited. However, there will be a complimentary photography session taken with your own device by a Staff within the 40-minute dining duration with the butlers.
Attending Butlers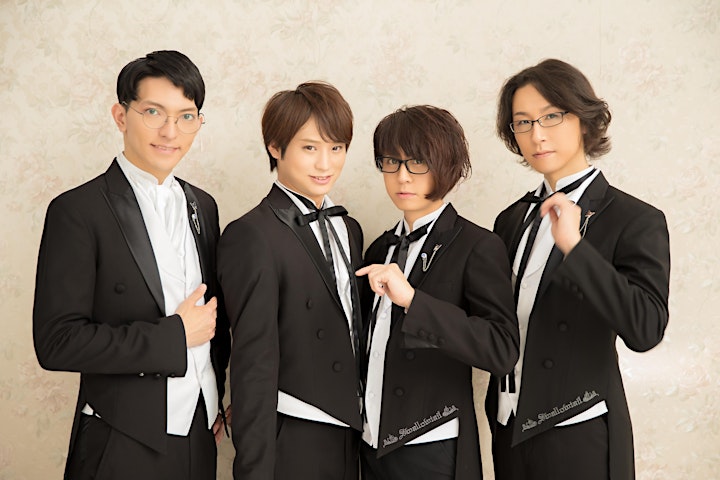 伊織(いおり) Iori
役職:Second Steward
星座:山羊座
好きなもの:バクテー、一人で過ごす静かな時間
メント:目に見えぬ所にいても、あなたのお帰りを待つ気持ちに変わりはありません。
Position:Second Steward
Horoscope:Capricorn
Favorite things:Having quiet time alone
Comment:Even if you're at place where I cannot see, my feelings towards waiting on your return will not change.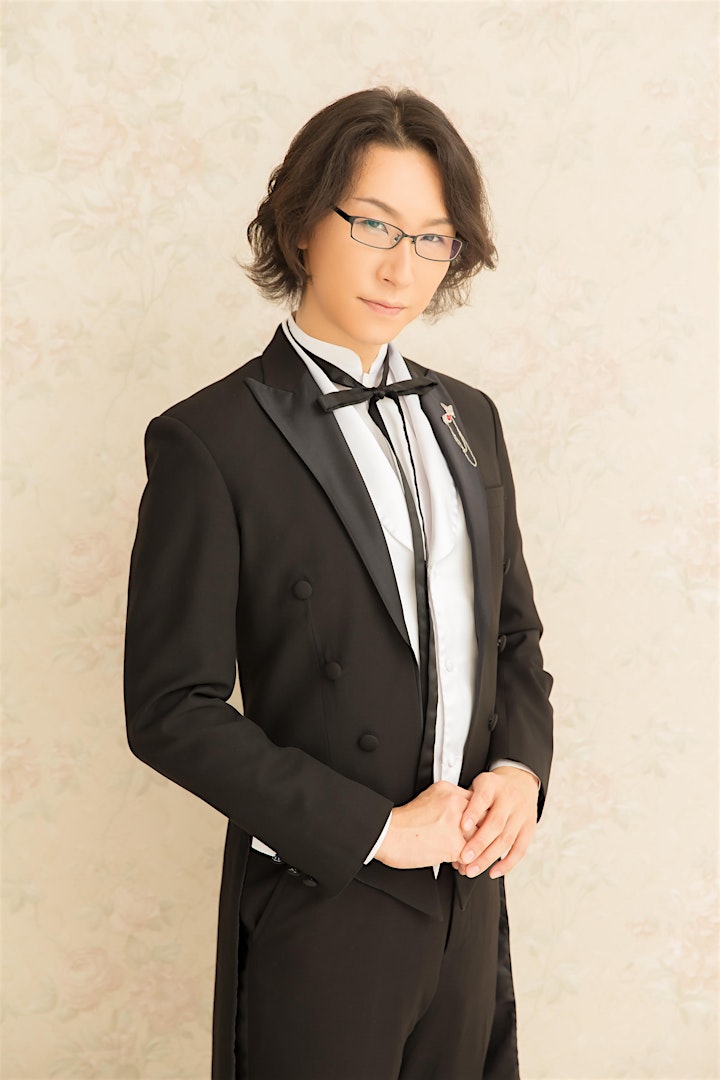 百合野(ゆりの) Yurino
役職:First Footman
星座:蠍座
好きな物:映画、ナッツ
コメント: 初めてのシンガポール楽しみでございます。一緒に素敵な時間を過ごしましょう。
Position:First Footman
Horoscope:Scorpio
Favorite things:Movie, nuts
Comment:I'm looking forward to the first trip to Singapore. Let's have a great time together.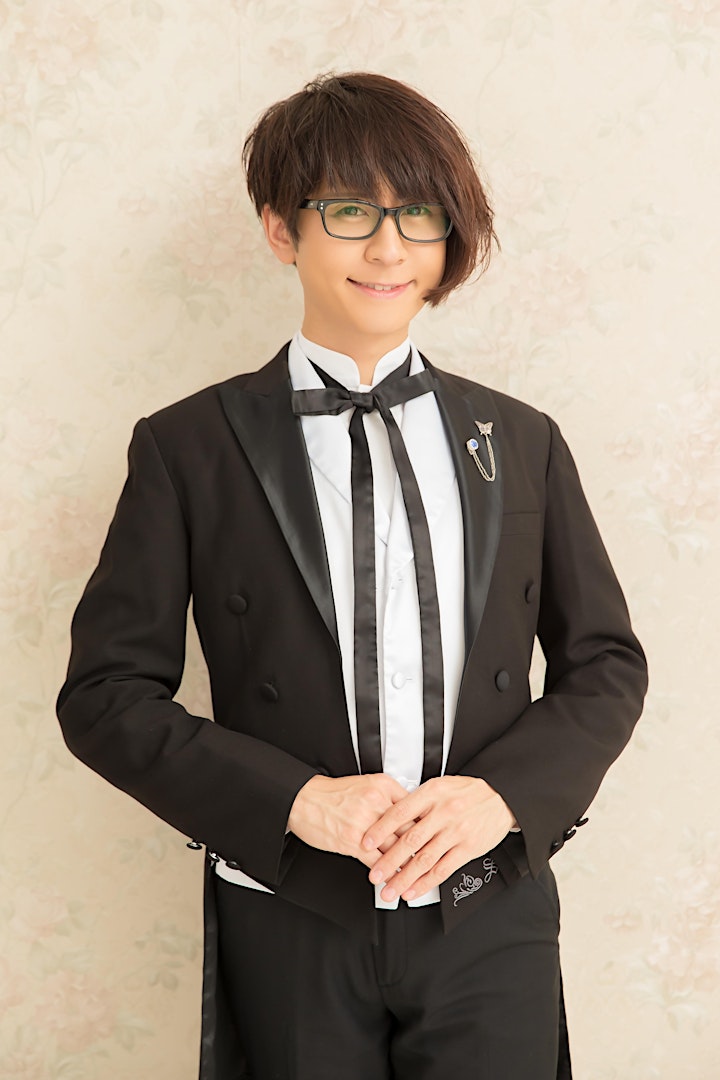 隈川(くまがわ) Kumagawa
役職:First Footman
星座:魚座
好きなもの:甘いもの
コメント:お嬢様のひと時を彩るお茶や音楽をお届け致します。お目にかかれる日を楽しみにしております。
Position:First Footman
Horoscope:Pisces
Favorite things:Sweets
Comment:We hope to add colours to your moments, through our music and tea served by us. I look forward to meeting you.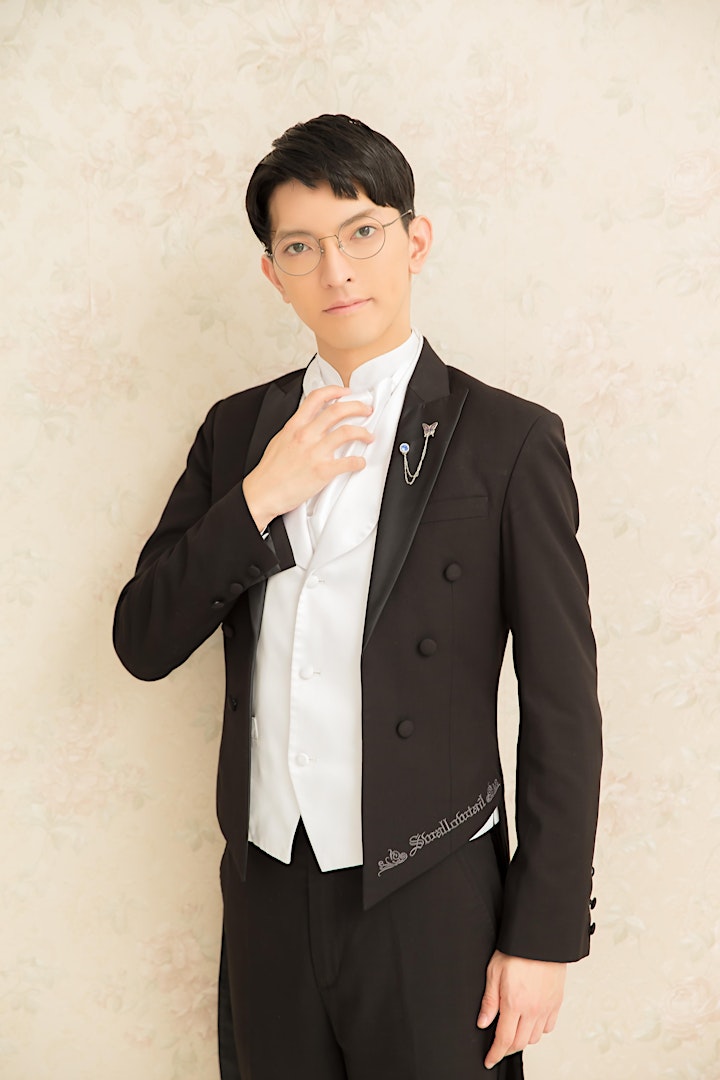 瑞沢(みずさわ) Mizusawa
役職:Footman
星座:乙女座
好きなもの:カレーライス
コメント:ささやかな時間を尊い時間に。微力ながら心からお仕え致します。お役に立てたら幸いです。
Position:Footman
Horoscope:Virgo
Favorite things:Curry rice
Comment: Let's make precious moments out of the ordinary. We will serve you with all our best. Hope I could be of help to you.