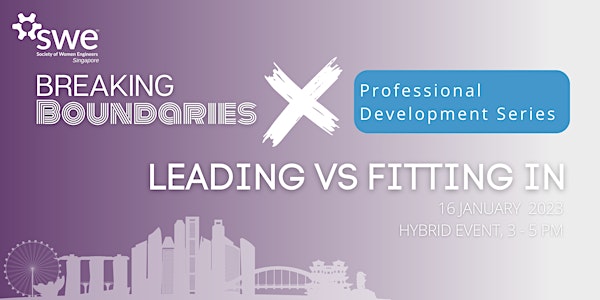 SWE@Singapore Event: Leading VS Fitting In
Which is better for your career - Leading or fitting in?
When and where
Location
1 Depot Cl 1 Depot Close Singapore, 109841 Singapore
About this event
The modern corporate world generally celebrates those who stand out from the pack to lead, rewarding them with promotions and salary increases. Yet fitting into a company is also important.
It creates a larger, motivating sense of identity for us wanting to be a collaborative member of the organization. The result is a conflicting pressure on us trying to fit into an organization and, at the same time, stand out.
Join us for an afternoon of inspiring talks from women in STEM and learn more about that tension and find ways to balance it.
For those who are joining us face-to-face, we will also be holding a networking session after the sharing. So you get to meet other likeminded women in STEM.