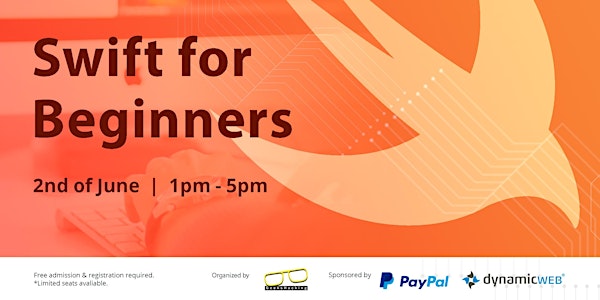 When and where
Location
PayPal 5 Temasek Boulevard #09-01, Suntec Tower Five 038985 Singapore
Description
Apps have revolutionised the way we work and play on our smart devices, and it has become such an integral part of our everyday lives. They can help us do so many things, like planning and organising stuff, getting us a ride wherever we want to go, teaching us new skills we want to learn, and so much more. What an app can do is virtually limited only by a developer's imagination.
Have a wonderful idea for an app, but not sure how to get started? Come join us for a time of fun learning Swift code to develop apps for Apple platforms! This workshop is for beginners, so don't need to worry if you're a novice developer because you'll fit right in ;)
In order to learn Swift at this workshop, you will be required to bring along your own Mac, with Xcode installed from the App Store. If you have no qualms about updating your MacOS to the latest version, please do so before attending the workshop. Having all these prepared will maximise our learning time together!
So with that out of the way, swiftly register to reserve a spot now!