Description
What are the Legal Matters to look out for?

The slowdown in the global economy may also provide investors with good opportunities to buy or sell businesses or companies. There are certain legal matters which an investor should look out for before committing into a deal and before incurring unnecessary costs.


The talk addresses the following topics:
1) What are some of the ways to reduce costs when buying a business or company?
2) What are the legal matters which a buyer should look out for before committing to buy a
business or company?
3) What are the legal matters which a seller should look out for before committing to sell a
business or company?

The talk aims to give useful and practical tips to investors who wish to buy or sell business or companies in a cost efficient manner.

About the speaker
Miss Yap Siew Ling is a director of Drew & Napier LLC and has experience in providing legal advice to businesses, commercial and corporate clients. She regularly advises clients on matters relating to mergers and acquisitions, joint venture agreements, shareholder agreements, loan agreements, franchise agreements, and other business transactions. Siew Ling has also handled various corporate transactions including initial public offerings, fund raising exercises and delisting exercises.
Siew Ling graduated from the University of Bristol in 1997 with a Bachelor of Laws and from the University of Warwick with a Master of Laws in 1999. She was admitted to the Malaysian Bar in 2001 and to the Singapore Bar in 2009.

Program Highlights

Time
Title
1.30pm
Registration
2.00pm
Introduction
2.05pm
[NEW] SPRING Singapore Toolkit by SME Centre@SMF
3.05pm
Break
3.15pm
Legal Matters in Buying or Selling Business or Company
4.15pm
Q & A
4.30pm
End of Workshop
For enquiries, please contact Agnes Tay at 6826 3011 or email to
agnestay@smecentre-smf.sg.

Terms and Conditions
1. The event is subject to change and all final decisions are at the sole discretion of the
organiser.
2. The organiser reserves the right, in its sole discretion, to limit or deny access to any
company or individual.
3. All registration will be given on first-come-first-serve basis.
4. Prior registration is strongly encouraged as walk-in on the event day may not be
entertained.
To verify if you are a member, please visit http://www.smfederation.org.sg/index.php/directory.
Organised By:

Co-organised By: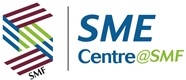 Organiser of TAKING ADVANTAGE OF MARKET CONDITIONS TO BUY OR SELL YOUR BUSINESS OR COMPANY?
SME Centre@SMF
SME Centre@SMF, supported by Enterprise Singapore, was established in May 2005 as a subsidiary of SMF. SME Centre@SMF provides small and medium enterprises (SMEs) with easy access to business advisory services to help them start, sustain and grow their businesses. The one-stop SME Centre's services include business diagnosis, information on government schemes and capability workshops.