Description
About TechLadies Bootcamp #3
TechLadies is a community for women in Asia to connect, learn, and advance as programmers. One of our main programs, the highly subscribed TechLadies Bootcamp, is back!
Held in Singapore, the TechLadies Bootcamp is a 12-week part-time accelerated learning program designed for women who wish to be professional programmers. Ladies are guided by industry experts to create products for nonprofit organizations.
You can read more about the TechLadies Bootcamp #3 here: http://www.techladies.co/techladies-bootcamp-3
Out of the 23 TechLadies Bootcamp graduates, 7 ladies got technical internships and/or were hired as junior software engineers.
If you're considering switching into a technical role or getting into the tech industry, you should attend the TechLadies Bootcamp #3 - Info Session.
What you can expect from this Info Session
Held at DBS's new swanky DBS Asia X (DAX), you will hear about the 2 NGOs we are helping with the TechLadies Bootcamp #3 and how you can apply for the bootcamp that runs from 29 Jul - 14 Oct in this Info Session. It's also a great chance to mix and mingle with the coaches of the TechLadies Bootcamp #3, who will be selecting the bootcamp participants after applications close!
You will also hear from a panel of experts on the skills you need to navigate and succeed in the tech industry.
This event is ideal for women who are interested in applying to the TechLadies Bootcamp, or are keen to understand more about the tech industry. You do not to have any prior technical skills to attend this event.


Panel Discussion Speakers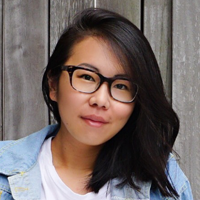 Clara Chow, Junior Software Engineer at kaligo.com
Before switching career paths, Clara was an entrepreneur running her own fashion business. Realising at 30 that she no longer had interest in staying in the fashion industry, she decided to start pursuing her interest in tech instead. Armed with only a basic understanding of HTML/CSS, she found out about TechLadies' bootcamp programme and decided to submit an application. She graduated from the 10-week bootcamp in December 2016, and has since transitioned to a full-time software engineer with a local startup.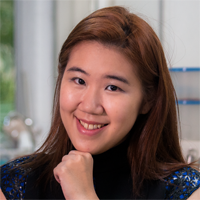 Su Yuen Chin, CEO & Co-founder of MomoCentral.com
Su Yuen is the CEO & Co-founder of MomoCentral.com - an on-demand tech talent platform of designers and developers. All developers and designers go through a rigorous evaluation and testing process before being accepted into MomoCentral. The platform currently serves over 230 companies worldwide ranging from bootstrapped, YCombinator to Series C funded startups and MNCs.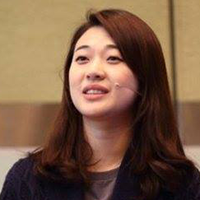 Ga Young Jang, Solutions Architect at Facebook
Ga Young Jang grew up with Disney animations and dreamt of new adventures. She studied programming in order to work for at animation studios but she found her talent in technical pre-sales role and was hired by Microsoft as an intern. After 7 years of experience in Microsoft Korea, she moved to Singapore to start a new journey in Facebook, helping enterprises stay connected and turning business ideas into reality with familiar tools.
Agenda
6:30pm: Registration & Dinner
7:15pm: Opening
7:25pm: Panel discussion – Navigating and succeeding in the tech industry
8:00pm: Introduction to the coaches and projects
8:30pm: TechLadies Bootcamp #3 application process + Q&A
8:40pm: Closing
8:50pm: Mingling
9:30pm: End
Seats are limited and dinner is provided. We are unable to accept walk-ins due to building security reasons, please register your interest and do so early!
Commitment to Diversity in Tech
As we are trying to improve the gender ratio of the tech industry, these workshops are only for women and those who identify as one. We are for-women, but we are not anti-men. Men are still welcome to register!
If you have any questions, please drop Elisha an email at elisha@techladies.co.
Official Venue Partner -

DBS Asia X
DBS Asia X (DAX) is the spark for innovation at DBS – it is a space where DBS collaborates with start-ups and the broader FinTech community to reimagine, inspire, and create the future of innovation.