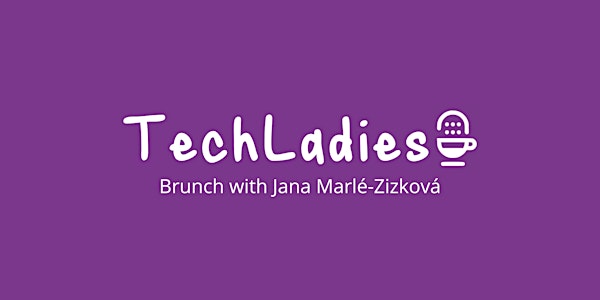 TechLadies Brunch with Jana on Data
Description
Curious about what roles there are in the tech industry and what each role entails?
Starting in May, TechLadies is bringing you a series of monthly livestream interviews with ladies in tech to demystify some of the popular technical roles we hear and see nowadays.
In our first virtual brunch livestream, we have invited Jana, co-founder of SheLovesData, to dive deep into the different data roles (data analyst, data engineer and data scientist) - helping us understand what their similarities and differences are, and how one can get started in these roles.
So grab your coffee and join the community virtually on 2 May morning! You'll be able to submit a question beforehand through this RSVP form, or ask Jana your questions live during the Facebook livestream!
Once you RSVP'ed, you will receive a link to join our Facebook group where the livestream will take place.

Jana Marle-Zizkova Co-founder & CEO of Meiro & Co-founder SheLovesData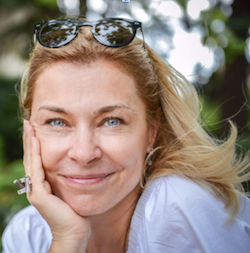 Avid data and diversity advocate, Jana headed teams and country operations at Estee Lauder, Sybase, Sas and Socialbakers in the past 25 years. She holds a degree in Computer Science. Czech native, Swedish citizen, Jana has been living in Singapore since 2011.
In her 40ties, she left the corporate career to co-found Data consulting company and Customer Data Platform tech start-up Meiro, soon followed by the non-profit movement She Loves Data.
Since 2016 over 7,000 women attended 100+ free data and tech workshops in South East Asia, ANZ, South Africa and the USA. She Loves Data received 2019 Diversity Initiative Award by Women in IT, Asia.
2008 & 2009 Jana was named one of the Top 25 business women of the Czech Republic.
2003-2006 she sailed around the world on 38-foot sailboat.
---
Commitment to Diversity in Tech
As we are trying to improve the gender ratio of the tech industry, this event is designed for women and those who identify as one, as well as folks from underrepresented backgrounds. We are for-women, but we are not anti-men. Men are still welcome to register!
If you have any questions, please reach us at events@techladies.co.
About TechLadies
TechLadies is a community for women in Asia to connect, learn, and advance as programmers. Since our launch in 2016, we've have grown to a community of over 4000 members across Asia; taught over 500 ladies in Singapore and Malaysia how to code; and saw 12 ladies getting technical internships or hired as junior software engineers.
Please sign up for our mailing list to get notified of our future events (online, and hopefully offline, soon!).