Description
Note: All tickets this event are almost all out! Tickets to our events usually go out quickly so please sign up for our mailing list at http://eepurl.com/bTXQIP to get first dibs on our next one.
We are so proud and happy to announce that the first TechLadies Coding Programme has ended on a high note!

Are you interested in coding, or perhaps switching careers into the tech industry? Maybe you're a company looking to hire more tech talents? Or a programmer looking to give back to the community? Wanna be inspired by our 9 TechLadies and their coaches? We want you to come on down and celebrate with us!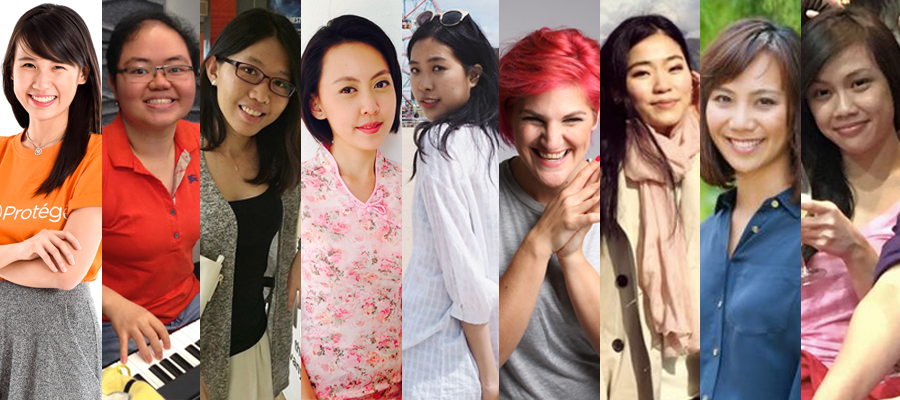 TechLadies Coding Programme is TechLadies' very own flagship programme. It is an 8-week free coding bootcamp where women learn how to code by creating products for NGOs (Non-Governmental Organizations) pro-bono, under the guidance of volunteer senior software engineers.
Over the past 8 weeks, we had the first run of our programme for 9 awesome ladies who created 3 amazing products for 3 NGOs, under the guidance of our wonderful volunteer coaches.
These ladies come from a variety of backgrounds and nationalities - they include an air-stewardess, an ex-pharma sales rep, a customer service rep, three students, an entrepreneur, a consultant, and a WordPress developer. But they all have one common goal - to learn how to code.
Join us and hear from our newly minted TechLadies - Sharon, Vina, Xin Tian, Kate, Yiting, Casie, Sandy, Erika, and Cornet, who will share with you the lessons learned from their coding journeys and answer any questions you have about learning how to code, switching careers into the tech industry, and more!

Agenda
7:00pm: Registration & Light Refreshments
7:45pm: Introduction to the TechLadies coaches & participants
7:55pm: Presentation by Team AFA
8:05pm: Presentation by Team Engineers.sg
8:15pm: Presentation by Team HOME
8:25pm: Panel Q&A - Learning how to code & the coding journey
9:05pm: Closing
9:10pm: Mingling
10:00pm: End

Event Details
Seats are limited and refreshments provided. Do note that there will be no coding at this event.

As we are trying to improve the gender ratio of the tech industry, women are given priority for registration. We are for-women, but we are not anti-men. Men are still welcome to register!