Description
About TechLadies Office Visits #1- ThoughtWorks
TechLadies is a community-led initiative for women to connect, learn, and advance as programmers.
In this new series of events - Techladies Office Visits, we will bring Techladies community to various tech companies to hear experiences shared by their team members directly! You can expect to learn about different roles in these companies, the day-to-day activities these different roles do and what it took for them to be in their roles.
For our inaugural visit, we are going to ThoughtWorks! We will hear from 3 female techies of various tech roles at ThoughtWorks.
Agenda
6:30pm: Registration & Dinner
7:15pm: Opening (Introduction to Techladies + Thoughtworks)
7:25pm: Panel discussion + Q&A
8:10pm: Closing + Mingling
8:45pm: End
Seats are limited and dinner is provided. We are unable to accept walk-ins due to building security reasons, please register your interest and do so early!
Panel Discussion Speakers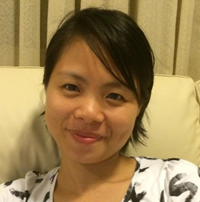 Thao Dang, Senior Consultant
Thao is a developer and team lead at ThoughtWorks, where she has worked for five years. Thao is passionate about Agile delivery, and has been consulting with companies on software design/delivery, testing techniques, and development methodologies for over 11 years. When not working, Thao enjoys spending time with her family, yoga and outdoor activities such as rock climbing, snowboarding, camping and bike riding.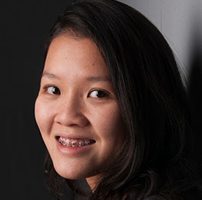 Yian Ling CHEONG, Senior Consultant (XD)
At ThoughtWorks, Yian Ling works closely with developers to create the best digital solutions which brings value to the client and users. Gathering requirements from users, ideating, prototyping, validating designs, crafting development ready wireframes are all part of a day's work. She is particularly interested in the design or redesign of highly complex, data driven, enterprise software applications which has potential of improving lives of everyday workers. It is most satisfying to her when users become partners in her process and are empowered through her designs.
Prior to joining in ThoughtWorks, she worked in the Interactive Analytics Laboratory at Xerox PARC, upon graduating from Carnegie Mellon University.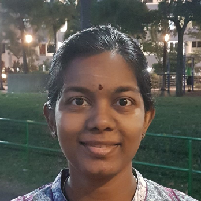 Muthu, Software development and consultant
Muthu is a software development and consultant at ThoughtWorks. Passionate about solving problems in the software development and develops space.
Commitment to Diversity in Tech
As we are trying to improve the gender ratio of the tech industry, tickets are prioritized for women and those who identify as one. We are for-women, but we are not anti-men. Men are still welcome to register!
If you have any questions, please drop Elisha an email at elisha@techladies.co.
Official Venue Partner - ThoughtWorks
ThoughtWorks (www.thoughtworks.com) is a global technology consultancy, 4000 people strong across 40 offices in 14 countries. They are a collection of passionate people who care about technology. At their heart, ThoughtWorks is a custom software company and a community of designers, strategists and industry experts who solve complex problems working with courageous executives who have ambitious missions.
ThoughtWorks thinks disruptively to address their clients' toughest challenges through empowering technologies to help them succeed, all the while seeking to revolutionize the IT industry and create positive social change. ThoughtWork's services span software delivery, products and consulting, but they prefer to talk about ideas, opportunities, and how they can help