Location
PayPal (Level 9)
5 Temasek Blvd, Suntec Tower 5
Singapore, 038985
Singapore
Description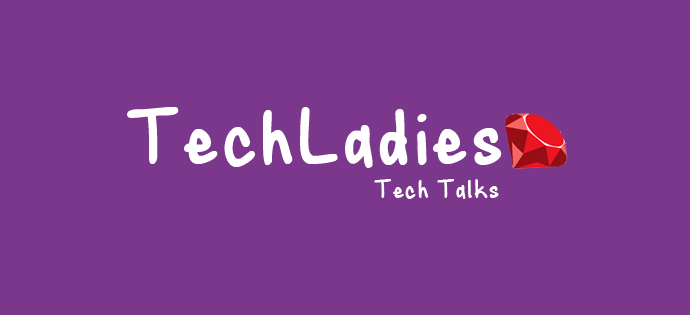 TechLadies is community-led, nonprofit initiative that introduces more women to programming.
TechLadies Tech Talks is a series of technical talks with each session focusing on a different technical topic. In these talks, you will learn about the topic from ladies who are picking up the skill. We believe that a supportive community and peer learning is essential on the journey to becoming a good programmer.
In this first talk of the series, we will be talking about Ruby! If you love Ruby on Rails, join us at our first Tech Talk session on 18th May! Come make friends, learn from each other and ask questions!
Agenda:
7:00pm: Mingle with Pizza (thanks to Paypal!)
7:30pm: Intro by Elisha, Founder of TechLadies
7:40pm: TBC by Xin Tian, MyRepublic
8:00pm: Headstarter by Leok Si, General Assembly
8:20pm: 'Polymorphic Magic' by Kate, Tinkerbox
8:40-9:30pm: Mingle & Goodbye
Who should join us
If you have been practicing Ruby on Rails for 2-6 months and wish to find a community to learn with, you should join us! If you want to start picking up Ruby on Rails, please come with a basic knowledge of the Rails MVC architecture. You can learn more about this by completing this online course: http://railsforzombies.org
Quick note
We are Ruby on Rails babies who just started coding about 3-6 months ago. We don't type at lightning speed. We are proud to be novices, blush when we don't know the answers and are more than happy to be tipped how to do better.
See you there!