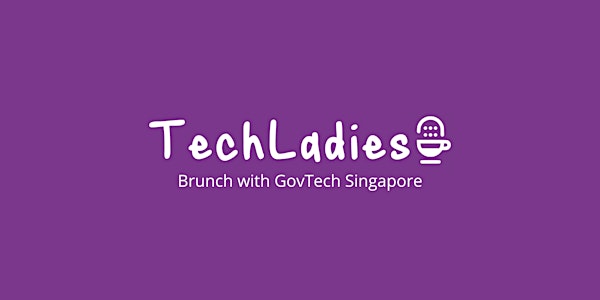 TechLadies x STACK-X: Brunch with GovTech Gurus
Description
Craving for more casual Saturday Brunch with TechLadies? We hope you are ready to grab another cuppa coffee! Sit back, relax and fuel up your weekend with some caffeine and more geeky tech knowledge!
As we all eagerly wait to enter Phase I of the easing up of circuit breaker, let's spend some time to recognize the AMAZING efforts that our tech gurus in GovTech have put in to help Singapore tide over this trying pandemic period.
In this 2nd episode of our virtual brunch series, we have the honor of inviting Ms Fala Sharil and Ms Janice Tan to share with us more about their exciting stories of working in GovTech and the valuable work they have been doing.
Given their different tech backgrounds & specializations, we certainly look forward to an interesting exchange of their own perspectives on topics pertaining to the tech industry, designing digital products for the nation, building up/preparing for a tech career, etc. As per our previous event, there will be a 15 mins live Q&A for you to post your question to them! Or feel free to share your question ahead of the session (upon checkout for a ticket) if it's already burning outta your mind!
Once you RSVP'ed, you will receive a link to join our TechLadies Facebook Group where the livestream will take place.
---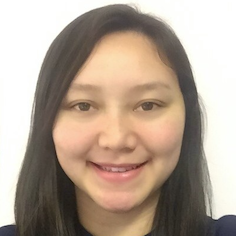 Fala Sharil, Senior User Experience Designer, GovTech Singapore
Fala Sharil is a UX Designer in GovTech Government Digital Services. She has been in UX for 7 years in both private and public sector. She is currently working on a project in the Social Service sector and extending her skills in Service Design. Fala strives to create meaningful experiences with positive impact to users. Before diving into UX, she did programming and project management.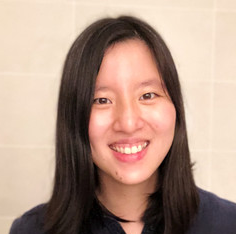 Janice Tan, Software Engineer, GovTech Singapore
Janice is a Software Engineer at GovTech Government Digital Services. She's really passionate about using technology and design to make a difference and have worked on various government grant portals. When not coding, she likes to read, explore different ways of brewing coffee and learn new things.

---


Commitment to Diversity in Tech
As we are trying to improve the gender ratio of the tech industry, this event is designed for women and those who identify as one, as well as folks from underrepresented backgrounds. We are for-women, but we are not anti-men. Men are still welcome to register!
If you have any questions, please reach us at events@techladies.co.
About TechLadies
TechLadies is a community for women in Asia to connect, learn, and advance as programmers. Since our launch in 2016, we've have grown to a community of over 4000 members across Asia; taught over 500 ladies in Singapore and Malaysia how to code; and saw 12 ladies getting technical internships or hired as junior software engineers.
Do sign up for our mailing list so no more FOMOs' on our future events (online, and hopefully offline, soon!).