Did you know you can tap Grants for your business expansion? Join us as our mentor Eric Tan shares how to tap the MRA and EDG grants!
About this event
Calling Engineering Business Leaders, Technopreneurs and Technopreneurs want to be! Join us for this Technopreneurs Networking event where you can learn about the Enterprise Singapore (ESG) Grants you can tap, get your business questions answered and network.
We have invited Mr Eric Tan who will share his experience as a Mentor, Consultant and Trainer and explain how the ESG MRA Grant (Market Readiness Assistance) and EDG (Enterprise Development Grant) can be used to support your business expansion.
In addition, Mr Andy Wee will be doing a brief on the Enterprise Singapore (ESG) SgFounder Program where IES-INCA is an Accredited Mentor Partner (AMP)
Date: Tue 24 May 2022
Time: 10.30 AM - 12 PM
Where: Online on Zoom
1. Intro to IES-INCA & Enterprise Singapore SgFounder - Mr Andy Wee
2. Tapping ESG MRA and EDG Grants - Mr Eric Tan
3. Netwokring & Community Discussion - Share your Business Challenge? - Andy, Eric
Organised by IES-INCA and supported by The Resource Group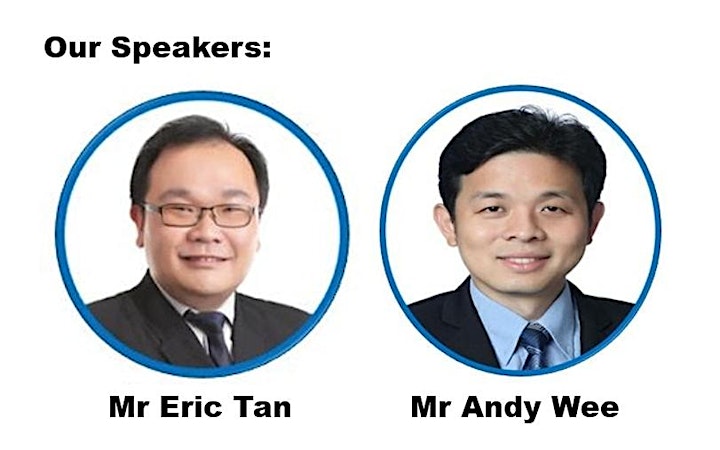 Speaker Profile - Mr Eric Tan
Eric was formerly a Senior Investment Manager with SEEDS Capital and current imparts his extensive knowledge in business, financial, and risk management to startups through his work with NTU, SMU, IES and ACE.
Throughout his professional life and beyond, Eric has went through the pitches and business plans of more than 500 startups. In his effort to contribute back to the ecosystem, he has instructed and mentored more than 100 startups.
He has both the sell side and buy side experience, having worked in a VC fund and served as the CFO for two startups that collectively raised more than $12mil in funding. He became an Entrepreneur and started his own businesses 7 years ago.
Speaker Profile - Mr Andy Wee
With a strong engineering background, having spent 13 years in Hewlett Packard in Product Design R&D, Andy has a keen interest in making technology work to create better life for everyone.
In 2014, Andy took time off to pursue a Masters in Technology Entrepreneurship and Innovation at NTU's Nanyang Technopreneurship Centre, achieving a Director's List award for outstanding performance.
Andy's interest in technology spans from web and mobile app, personal mobility devices, online and offline data storage backup solutions, medical health supplements, natural fertility, and beyond.

About Enterprise Singapore SgFounder Program
The objective of the SSGF scheme is to encourage first-time founders to start their own innovative business through mentorship and financial support, provided by the government and supported by Enterprise Singapore (ESG)-appointed Accredited Mentor Partners (AMPs). The Startup SG Founder (SSGF) scheme was enhanced from September 2020 to FY2021.
About Enterprise Singapore Grants
Market Readiness Assistance (MRA)
Enterprise Development Grant (EDG)

IES-Incubator and Accelerator (IES-INCA) is a strategic initiative by The Institution of Engineers, Singapore (IES) to support engineers in Technopreneurship.
IES-INCA is a platform "by engineers for engineers" and promotes as well as supports entrepreneurial engineers in the scale up stage of their venture through our incubation program or mentoring first time entrepreneurs through the SgFounder program. We support engineers with deeptech innovations to be successful in commercialising their products and services.