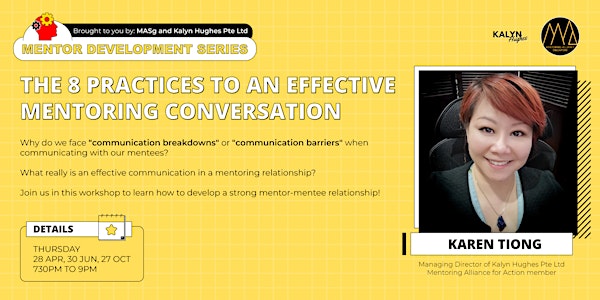 The 8 Practices to an Effective Mentoring Conversation
NOTE - This programme will be conducted virtually. Please register with your accurate particulars in order to access the link.
About this event
Building a trusted and strong mentoring relationship requires effective communication. Keep an eye on nonverbal communication may seems promising, however, words and nonverbals don't always align.
Join us in this workshop to learn how it can help you develop a strong mentor-mentee relationship.
Discover possible strategies and approaches in communicating with youths
Learn the 8 best practices of an effective mentoring conversation
Please kindly note class size is subject to a minimum of 15 candidates and a maximum of 40 attendees, to ensure meaningful exchanges, learning and sharing.
In the event that class minimum numbers are not achieved, MASg will contact all registered participants to inform them of a change in schedules one week in advance, and you will be given the option to join any subsequent scheduled sessions.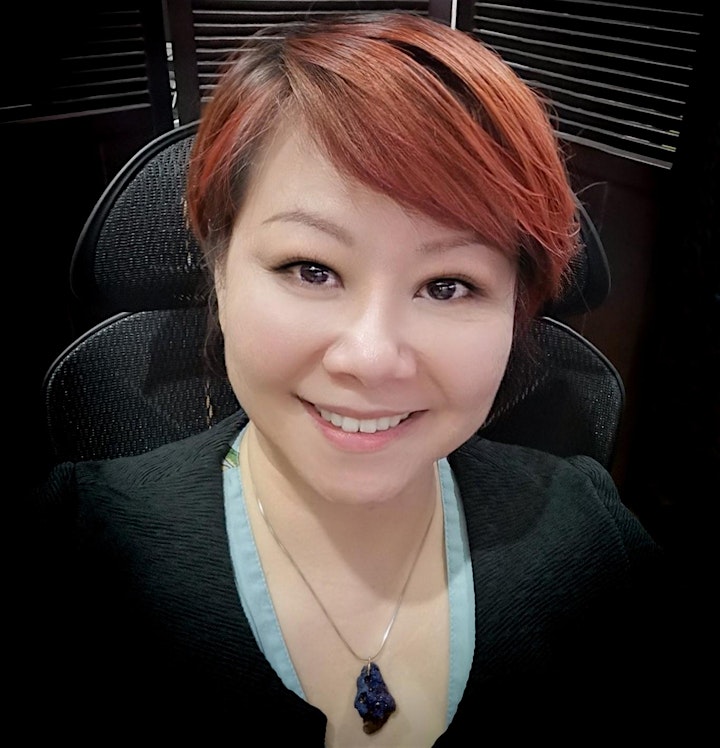 Karen is an experienced educator, curriculum developer, career coach and counselling practitioner worked with local businesses, and international partners to empower and nurture individuals from diverse backgrounds.
She has over two decades of technical expertise in large-scale IT infrastructure, including systems implementation, security, risk assessment, business continuity, and IT best practices and audit. She is versatile, multilingual with business acumen enables her to leverage organisational knowledge, experiences, and skills when managing projects.
Additionally, she serves as the Managing Director of Kalyn Hughes Pte Ltd, in charge of the day-to-day operations of a business, organization, or corporate division in this capacity. Prior to this, she worked as an Associate Trainer and advisor for various local TAE institutions, where she represented the institution through training, public speaking, and curriculum development.
Karen is constantly helping people through Career Coaching, Mentoring, life coaching and Counselling practices. She believes that being a "great educator" is not about how well she educate but the ability to inspire. One of Karen's beliefs is that inspiration awaken individuals with a new possibility to go beyond one's limits and transforms the way they perceived their own capabilities!
This workshop is brought to you by: