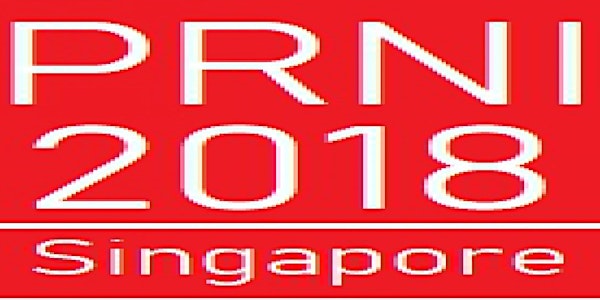 The 8th International Workshop on Pattern Recognition in Neuroimaging
By National University of Singapore & Nanyang Technological University
Date and time
Tue, 12 Jun 2018 09:00 - Thu, 14 Jun 2018 17:00 +08
Location
Centre for Life Sciences 28 Medical Drive Singapore, 117456 Singapore
Refund Policy
Contact the organiser to request a refund.
Description
The 8th International Workshop on Pattern Recognition in Neuroimaging (PRNI) will be held at the Centre for Life Sciences Auditorium, National University of Singapore, Singapore on June 12-14, 2018. Pattern recognition techniques are an important tool for neuroimaging data analysis. These techniques are helping to elucidate normal and abnormal brain function, cognition and perception, anatomical and functional brain architecture, biomarkers for diagnosis and personalized medicine, and as a scientific tool to decipher neural mechanisms underlying human cognition.
The International Workshop on PRNI aims to: (1) foster dialogue between developers and users of cutting-edge analysis techniques in order to find matches between analysis techniques and neuroscientific questions; (2) showcase recent methodological advances in pattern recognition algorithms for neuroimaging analysis; and (3) identify challenging neuroscientific questions in need of new analysis approaches.
About the organiser
Justin Dauwels is an Associate Professor with School of Electrical & Electronic Engineering at Nanyang Technological University (NTU). He plays an active role as co-PI in the Singapore-MIT Alliance for Research and Technology (SMART). His research interests are in Bayesian statistics, iterative signal processing, and computational  neuroscience. He enjoys working on real-world problems, often in collaboration with medical practitioners. He also tries to bring real-world problems into the classroom. Research from his team is featured at the Singapore Science Center and in the Straits Times.