Unleashing The Inner CEOs
About this event
Welcome to the final session of our Next Normal of Work series!
The workforce shift through digital, pandemic and workforce transformation has led to a new VUCAD world. The D now being dispersed. Increasingly, organisations are re-imaging how they can work flexibly, remotely, and even more productively – especially when they unleash the power within their people. We call it Unleashing The Inner CEOs and truly enabling leadership at all levels.
An age of unleashed empowerment will fast-track organisations everywhere to recover, build and re-invent themselves post COVID-19.This is the next normal for many who are already on that road, but a fundamental mentality shift (first) for those companies who have not shaken off more traditional leadership approaches. Only then can they get to meaningful action and evolve as a c21st Century business, removing c20th Century legacy shackles and heading out on a new road ahead.
Join us in this power-packed 90-min virtual session with keynotes by Dr. Tanvi Gautam, Jeremy Blain and Pernille Dahlgaard; followed by a fantastic panel discussion where our expert speakers from Sessions 1 & 2 : Godelieve van Dooren, Pallavi Srivastava and Dr. Rochelle Haynes join the dialogue, moderated by the amazing Anjali Sharma. This is a speaker line-up you would not want to miss listening to!
This session focuses on:
•How organisations are transforming (or otherwise!) into a leaner structured, empowered and productive organisation, which unleashes leaders at all levels to own performance and growth.
•The conditions at executive leadership and management level required to re-imagine the business structure, approach and to leverage a more collective and collaborative approach to business strategy execution
•Getting to action – the narrative that is required in organisations to bring everyone along on the journey; while measuring progress, adapting, and recognising the shift as a bright new future comes into view.
If you are leading a team, is part of a team or is an HR or human capital leader or a business-owner, this session will help shape your strategy for collective leadership and structuring for empowerment within your own organisation.
Attendees of this session get an exclusive price to access recordings of all 3 sessions. If you are joining us in this series for the first time, we have a special price for you too!
Register you seats NOW!
ABOUT OUR SPEAKERS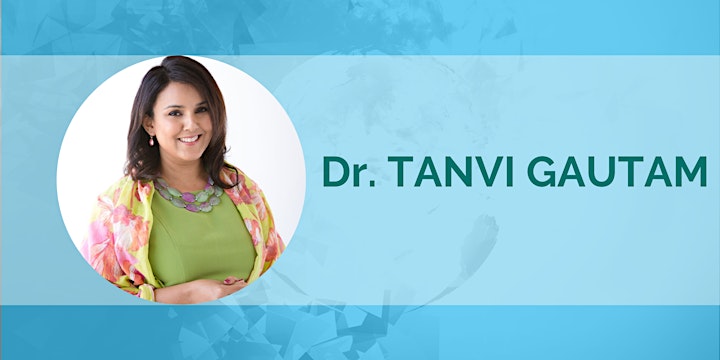 Dr. Tanvi Gautam works with leaders across the globe helping them raise their potential as impactful, authentic, engaged and inclusive leaders. Typically, she works with the C-suite and their direct reports with programs designed to directly support the business agenda in the age of disruption.
Tanvi is an (ICF) certified business storytelling coach using this powerful medium for Transformational leadership, Purpose based brand storytelling, Change management & more for C-suite leaders, senior partners, sales directors, and more. The list of clients includes firms like Microsoft, Exxon, Mastercard, Dell, Medtronics, TNT, Accenture, Merck, NetApp, Juniper, Verizon among others.
Tanvi is an honourable recipient of:
•Game Changer award by Workforce Magazine (USA)
•The Change Leaders of Tomorrow award by the Asian Thought leadership conference
•Top 25 HR influencers on Social media by SHRM-I for 5 years in a row.
•Asia's Women Leaders award (2019) by the World women and Leadership congress
•On the Board of ARTDO (International)
•Recognized as one of the women HR leaders to reckon with by the Business Manager Magazine
•Quoted & published by international forums such as Harvard Business Review, Forbes.com, Business Times & Economic Times.
She is also:
•A faculty & program director with SMU Executive Development helping create & deliver high impact programs for future ready leaders.
•Founder of Asia' 1st globally attended program for women executives running for more than 6 years now.
•Worked/taught in 3 different continents & enjoyed the commonalities of the human experience everywhere.
•Associated with Univ. in Asia & US (Virginia Commonwealth Univ; University of Richmond; Singapore Management Univ).
Tanvi has been a boundary spanner all her life & does not intend to stop now!
Tanvi is a member of KeyNote Women Speakers Directory.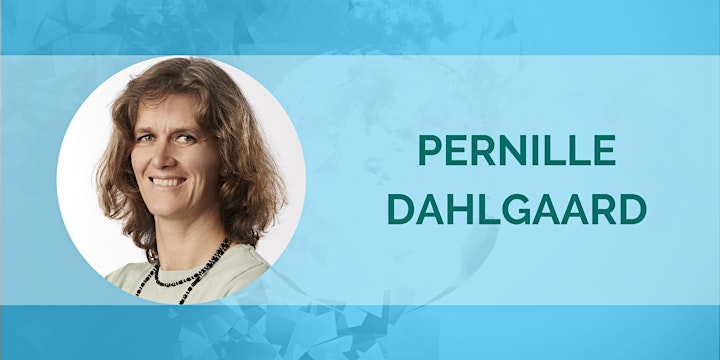 Pernille is an international business executive with 20+ years of leadership experience in multinational companies. She has focused on corporate entrepreneurship in high Capex companies as well as providing support to emerging companies as a strategic advisor.
Having lived in 6 countries across 5 continents and operated in many more, Pernille has a strong understanding of multicultural challenges in an international management context. Among her foray of skills includes the ability to optimize organizational development from a general management perspective to get the best results whilst respecting local cultures. She is a strong believer in diversity and growing the organization through people development and strong values.
She has served on the Board of Directors of established companies, start-ups and social corporations, as well as a mentor for both Aspire and INSEAD Women in Business.
Pernille is a member of KeyNote Women Speakers Directory.
Jeremy is the Chief executive of PerformanceWorks International (PWI), a company that helps organisations, executive boards, leaders and teams succeed in the digital climate amidst disruption, opportunity and uncertainty.
Jeremy Commands extensive experience as a transformation leader and adviser at the board-level globally. He has operated on an international basis to launch successful businesses and to turn underperformance into excellence. He is committed to a diverse, tolerant and representative workplace and has embodied this philosophy throughout all his business ventures
Jeremy helps leaders and managers define strategies to implement digital and human transformations, utilising a unique, co-created and award-winning Ticking Clock © model.
He has also co-created, alongside business partner Dr. Rochelle Haynes, a new framework for Enterprise called GigHR©, designed to better manage a more dispersed, blended workforce. An emerging 2020s trend set to become the biggest human capital shift in a generation.
On the back of this, he and his team engage leadership and management to develop fit for purpose plans that drive culture change at operational level, embedding the required skills for the successful modernisation of businesses everywhere.
Jeremy is proven at all stages of the business lifecycle, from start-up to internationalisation, raising profiles and profits throughout. On the back of Jeremy's efforts at industry and workplace level, he has been recognized by his industry peers and customers and named Global GameChanger© of the year for 2019/20 in the ACQ5 Global Awards.
Jeremy Blain is a staunch supporter, ally and partner of KeyNote Women Speakers Directory.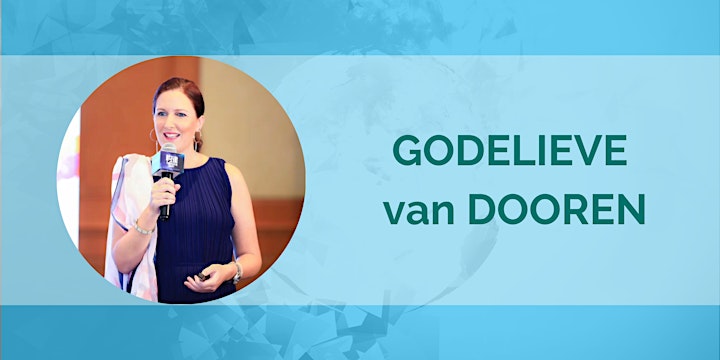 Godelieve (G) is a Partner at Mercer, where she is the Regional Industry Leader for Asia-Pacific, focusing on High Tech and Consumer Goods / Retail as well as Mercer's Benefits Products and Services.
G also oversees Diversity & Inclusion initiatives for Mercer for ASEAN, and supports organizations in the region in implementing D&I policies. From 2013 to 2016, she led Mercer's insights and products business across 8 countries in ASEAN and served as the Mercer Malaysia Country Manager.
She started up Mercer's Asia Pacific Employee Benefits products line in 2008 and is responsible for expanding Mercer's benefits surveys and related benchmarking and benefits valuation consulting across the region.
Before joining Mercer in 2007, G worked as a senior human resources consultant with Ernst & Young in the Netherlands, specializing in benefits design and consulting. She holds an MA in Law from the University of Utrecht, The Netherlands.
G is a member of KeyNote Women Speakers Directory.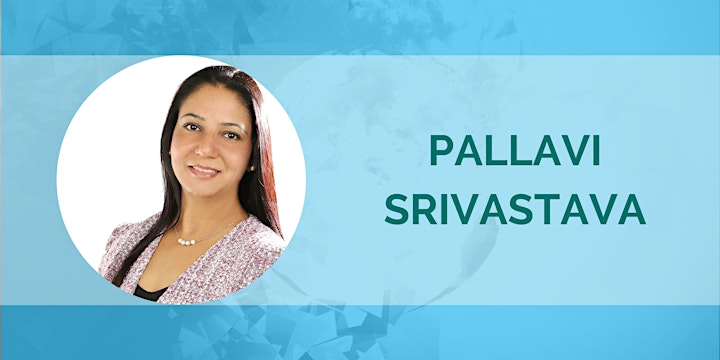 Pallavi Srivastava is currently the Asia Pacific & GCG Talent Leader for IBM Global Technology Services. Prior to this role, she was the Country HR Leader for IBM Singapore, where she led a team of HR Business partners for managing transformational business initiatives for IBM Singapore.
Pallavi has more than 23 years of experience in the field of Human Resources both as a Corporate HR Executive and as HR Consultant working with clients. As a global HR executive she has worked in India, USA, and has now been based in Singapore for past 12+ years.
A passionate believer in leveraging technology for HR solutions of the future, Pallavi has been closely involved with IBM's HR transformation journey towards cognitive enabled HR offerings and often represents her point of view on future of HR at regional and international conferences. A prolific speaker as an HR thought Leader, she is often invited for Industry interactions as guest lecturer with students in several Singapore universities - NUS, NTU, SP Jain and SUSS. Pallavi also articulates her insights on HR digital transformational aspects through her articles in regional media publications.
She holds a B A (Hons) in Economics and a Post Graduate Diploma in Human Resources. Pallavi received the Business HR professional and Global Compensation & Benefits certification from Cornell University. She also holds several IBM certified Skill badges in Cognitive HR, Design Thinking, Agile, Big Data and Disruptive HR, and she was featured in the HRD Magazine's HRD Hot List in 2017.
Pallavi is a member of KeyNote Women Speakers Directory.
Rochelle is a qualified and published HR professional, consultant and speaker. Originally from Barbados, she has a demonstrated history of working with public and private sector organisations, both locally and internationally, in the fields of Accounting, HRM and International Business, and holds a PhD in International Human Resource Management.
Through her PhD, Rochelle has worked with multinational companies from several countries, including the UK, the US, Germany, Spain, France, Japan, Denmark, and India, and has written on the strategic functions of expatriate managers in these global enterprises. In addition to independent consulting, she is a senior lecturer in HRM at the University of the West of England, as well as a senior consultant at global consulting firm, Performance Works International. Rochelle also works as a volunteer with the Chartered Institute of Personnel Development (CIPD) as an employability mentor across the UK, a role for which she was nationally commended.
Rochelle is also the founder and principal partner of Crowd Potential Consulting Group and delivers specialist workshops and interactive training sessions across different regions including Europe, Latin America and Asia. Her past keynotes and workshop topics have included career enhancement, performance management, the digital economy, leadership development, expatriate management, and changing business models. Recently, she was invited to speak in Indonesia and Barbados on managing performance in the gig economy, as a part of her on-going research project which has been funded by top-ranking financial institution, Santander.
Rochelle's true passion lies in applying good people management practices within the growing digital economy and she recently spent five weeks travelling across Thailand, a remote-working hotspot, to explore co-working spaces and interview globally dispersed workers. She specializes in the emerging field of 'Gig HR™', a term she coined to describe the discipline of using HRM to help companies enhance their working relationships with contract or 'gig' workers, 'digital nomads' and other offsite stakeholders, whose physical contact with organisations is limited or non-existent.
When she isn't working, you can find Rochelle in the gym, a swimming pool, on a tennis court, cycling through the English countryside, or trying her hand at some new DIY project!
Rochelle is a member of KeyNote Women Speakers Directory.
ABOUT OUR MODERATOR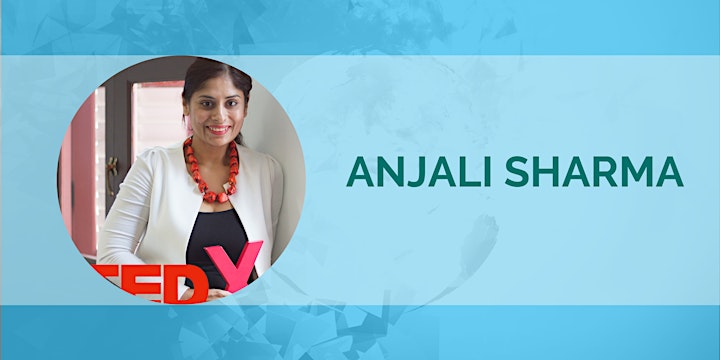 Anjali Sharma is a leading business storytelling consultant, author, global keynote speaker and founder of Narrative: The Business of Stories.Anjali has spoken on the topic of Storytelling in New York, Russia, India, Singapore, Japan, Australia and many other South East Asian countries. She helps business leaders, data analysts, sales professionals, and TEDx speakers find and tell stories. Anjali has worked in corporate roles for over 18 years in Australia, Singapore, and India.
Her background constantly informs her work, so that it is not just theoretical, but based on extensive experience, knowledge and understanding of strategic issues companies face as well as issues that employees face in delivering their best work.
Anjali partners with Global 1000 companies LinkedIn, Airbnb, Microsoft, Shell, SAP, Microsoft & Danone. She regularly publishes her ideas on business storytelling on her Storytelling blog.
Anjali is a member of KeyNote Women Speaker's Directory.
Date and time
Location
Refund policy
Organiser of The Age Of Empowerment
KeyNote Women Speakers is the world's leading directory of female public speakers. Founded in Singapore in 2017, we are a non-profit organisation run entirely by volunteers.
At KeyNote, our aim is simple: we want to bring more diversity to stages around the world. We focus on diversity for the simple reason that it increases group intelligence.
We offer women speakers who can talk about different topics ranging from Business, Innovation, Future of Work, Health and Wellness, Leadership, Science, and more. We also offer a member-based public speaking training programme for those who want to increase their confidence in speaking either at home or at work.
Bring more diversity to your next event! Find talented women speakers who are passionate subject-matter experts, covering topics from Leadership, Health & Wellness , to Art and Science – with us at KeyNote!