Description
I'm sure you've heard stories of how someone earns additional passive income through investing.
Or how one lucky friend struck gold by investing correctly into the right stock at the right time only to sell it off for insane profits.
But is it really possible? Btw, the trainer has trained more than 500 students!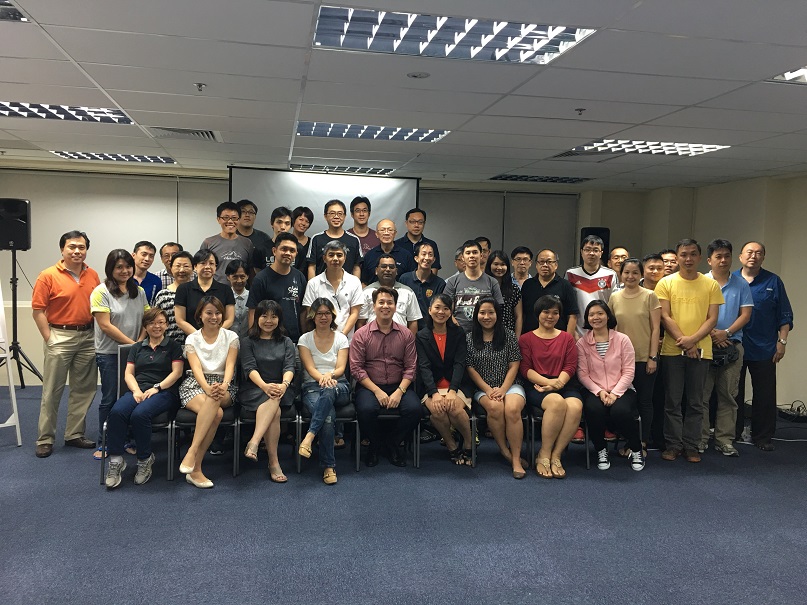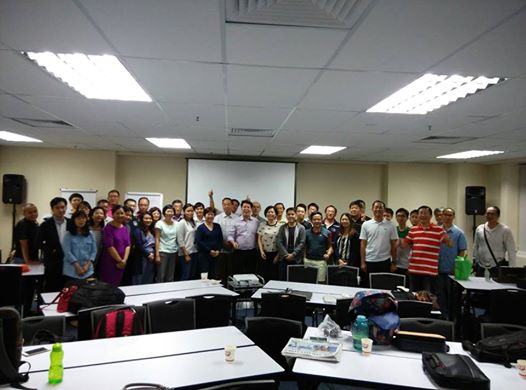 First thing you must realise..
Putting money in the bank is NOT the way to grow your wealth.
Just ask Warren Buffett or any financial life coaches anywhere, no million was ever made by sitting in the bank.
Then why do so many of us still continue to do this?
Fear and uncertainty my friends.
I don't blame you, the stock market's roller-coaster movements will make anyone nervous.
Plus many Singaporeans believe that investing is just too complicated, involves too much maths, and just takes too much time.
But what if I can show you a systematic way? A No-brainer strategy for you to constantly keep making profits.
A systematic process that you can use part-time while keeping your day job.
Forget the nonsense that many have you believe that you need to keep monitoring stocks.
I'm going to expose the secret to you for FREE!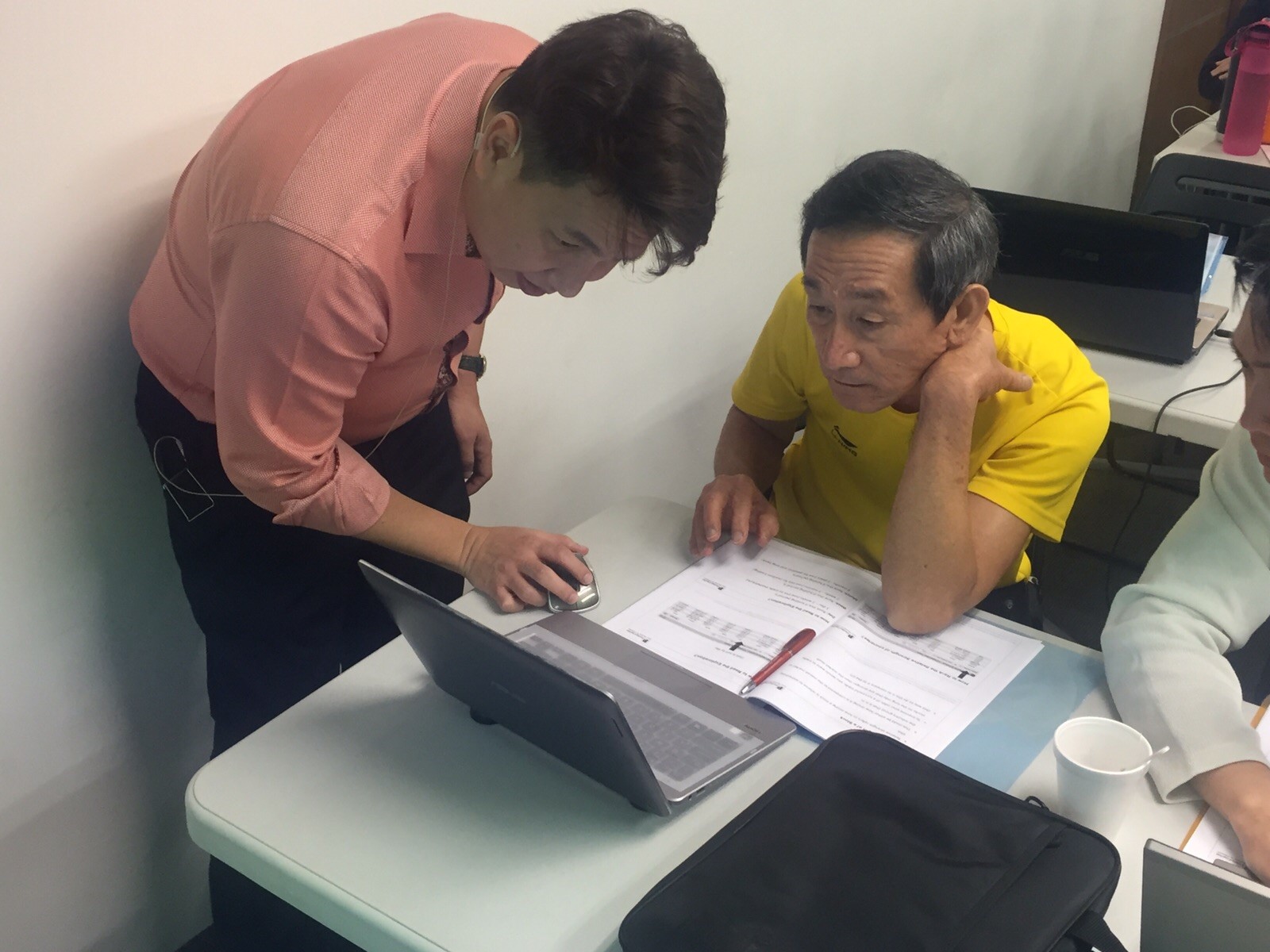 In this seminar, you will be learning:
1) The Secrets of a Master Trader. Learn how you can claw your way out of the middle class and start living the lifestyle that you truly want.
2) The system that took me many sleepless nights and hard work to perfect.
3) How I didn't start making the big money until I did less trading -a lot less.
4) To spend as little as 15 mins a day or less. Keep your day job!
5) A unique and systematic way of selecting the RIGHT stocks before they make their BIG move.
6) How to Enter and Exit profitably and safety!
7) PLUS, an opportunity to ASK any question you want about trading and investing during the seminar.
Who is Collin Seow?
Author of "The Systematic Trader" and co-author of the national bestseller "Secrets of Highly Profitable Traders", Collin Seow was a Top-Tier Remisier at Phillip Securities. After reaching financial success, he decided to focus on educating the public on how to achieve financial freedom. He has spoken at numerous conferences and seminars and is a trainer with CyberQuote (a member of Phillip Capital) where he has equipped finance professionals with proven trading and investment strategies.

A qualified Chartered Portfolio Manager (CPM) and a Certified Financial Technician (CFTe), Collin has been awarded Top 10 Achievers in PhilipCFD for the last 4 consecutive years. With in-depth knowledge of the finance industry, he developed TraderGps, a stock trading software that is a fundamental aspect of his training courses at CyberQuote.

Collin has been at the forefront of trading education, contributing his expertise as a bi-weekly columnist at Shares Investment Publications. He is also currently a member of MENSA Singapore and Technical Analyst Society Institute (TASS).



IMPORTANT NOTES FOR SEMINARS
Please note that under the Singapore Personal Data Protection Act (PDPA) 2012, CyberQuote Pte Ltd respect the privacy of all our customers and visitors, and are committed to safeguarding the personal information you provided to us.
For the event registrations, you will be requested to provide your personal particulars, which include but are not limited to the following:
a) Full Name
b) Contact details, including telephone number/s and/ or email addresses
Please note that CyberQuote Pte Ltd will send out "Email Confirmation", Short Message Service (SMS), events / seminars and marketing via email to all registrants for all CyberQuote Pte Ltd events.
Should you wish to withdraw your consent from receiving events information, please contact us at CQCourse@cyberquote.com.sg. All personal data held by CyberQuote Pte Ltd will be kept confidential, will not use and disclose to third parties.
Disclaimer
The contents of this document, including the terms and conditions, are subject to change and may be modified, deleted or replaced from time to time and at any time at the sole and absolute discretion of CyberQuote Pte Ltd ("CPL"). CPL accepts no responsibility for the results of any actions taken by students after attending our courses, nor for the accuracy or completeness of any material contained herein. Information on courses or any other arrangement for courses, including fees, staffing and class sizes are an expression of CPL's intentions only and do not constitute a firm offer or undertaking to you. CPL reserves the right to discontinue or vary courses without notice and to impose limitations on enrolment in any course. Opinions and projections reflect our opinion as of the date of the analysis and are subject to change without notice. Investors should make their own investment and trading decision based on their own final analysis. All forms of investments carry risks, including the risk of losing all of the invested amount. Such activities may not be suitable for everyone.Past performance is not indicative of future results.

Copyright © 2018 CyberQuote Pte Ltd. All rights reserved. No part of this publication may be reproduced, stored, transmitted in any form of by any means without CyberQuote Pte Ltd's prior written consent.