Accelerating Human Capital Transformation
About this event
There's a revolution going on in the world of work… And that is not just as a response to the current pandemic.
The rise of the blended workforce, defined as the mix of permanent, part-time, remote, contract and other independent workers is indisputable. Across the globe, traditional hierarchies and ways of working are being challenged like never before.
Initial accelerators of this have included the exponential rise of the Gig Economy and rapid digital transformation, fueling so-called digital nomads to embrace new ways of working, often as independent workers. The trend has been accelerated further through COVID19, as organisations the world over uncover new possibilities for their workforce mix, ways of working and workplaces.
Yet it seems business leaders, HR professionals and even independent workers themselves are unsure how to navigate the trend itself and the speed it is accelerating at. This was a major theme that emerged in brand new global research, released in February this year by Dr. Rochelle Haynes and Jeremy Blain, which will underpin this session.
The research was conducted across 1800 independent workers and HR/business leaders from 6 regions and over 35 countries, to see just how pervasive the blended workforce has become, and how much leaders are formalising a strategic approach to attraction, recruitment, deployment, recognition, retention and more, when considering the broader human capital pool now available.
This session , which is Part 2 of our Next Normal of Work series, will uncover the key messages from the research, the call for a new human capital manifesto and will reveal a brand new approach to fast-track blended workforce transformation in all organisations. This in turn leads to the must-do's for business, HR and human capital leaders everywhere. You will learn about:
The Blended Workforce Revolution – New research background, findings and calls to action
How the Gig economy and COVID19 is driving the need for a brand new human capital manifesto: GigHR© - The new framework for success.
HR and Human Capital leadership – The urgent and important opportunity for human capital leaders to own and drive the agenda across our businesses.
Come and join us as Dr. Rochelle and Jeremy share their key findings from their research, joined by industry expert Annie Lim sharing her expertise on how HR leaders can play a strategic role in digitization, develop skilled employees and reimagine our workforce from recruitment to retention. The inimitable Anjali Sharma returns to moderate the session!
Everyone attending will receive a digital copy of the full White Paper.
ABOUT OUR SPEAKERS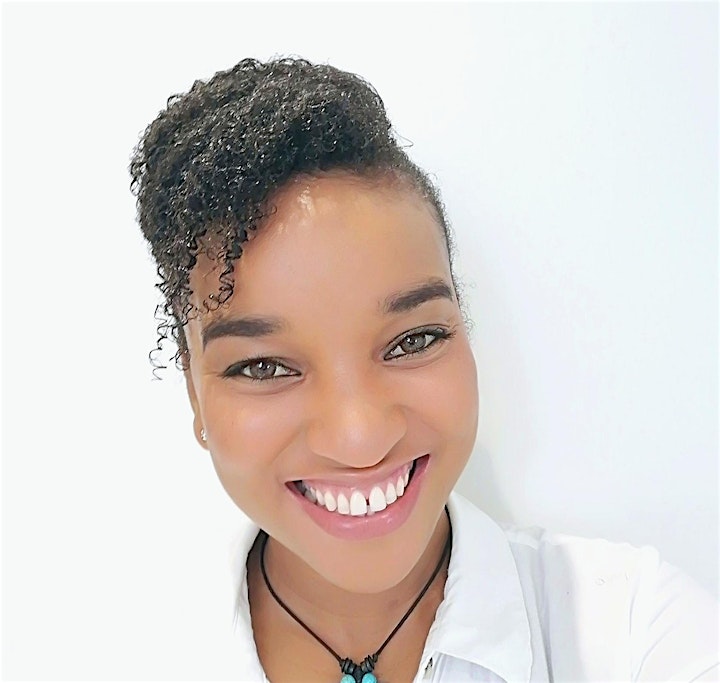 Rochelle is a qualified and published HR professional, consultant and speaker. Originally from Barbados, she has a demonstrated history of working with public and private sector organisations, both locally and internationally, in the fields of Accounting, HRM and International Business, and holds a PhD in International Human Resource Management.
Through her PhD, Rochelle has worked with multinational companies from several countries, including the UK, the US, Germany, Spain, France, Japan, Denmark, and India, and has written on the strategic functions of expatriate managers in these global enterprises. In addition to independent consulting, she is a senior lecturer in HRM at the University of the West of England, as well as a senior consultant at global consulting firm, Performance Works International. Rochelle also works as a volunteer with the Chartered Institute of Personnel Development (CIPD) as an employability mentor across the UK, a role for which she was nationally commended.
Rochelle is also the founder and principal partner of Crowd Potential Consulting Group and delivers specialist workshops and interactive training sessions across different regions including Europe, Latin America and Asia. Her past keynotes and workshop topics have included career enhancement, performance management, the digital economy, leadership development, expatriate management, and changing business models. Recently, she was invited to speak in Indonesia and Barbados on managing performance in the gig economy, as a part of her on-going research project which has been funded by top-ranking financial institution, Santander.
Rochelle's true passion lies in applying good people management practices within the growing digital economy and she recently spent five weeks travelling across Thailand, a remote-working hotspot, to explore co-working spaces and interview globally dispersed workers. She specializes in the emerging field of 'Gig HR™', a term she coined to describe the discipline of using HRM to help companies enhance their working relationships with contract or 'gig' workers, 'digital nomads' and other offsite stakeholders, whose physical contact with organisations is limited or non-existent.
When she isn't working, you can find Rochelle in the gym, a swimming pool, on a tennis court, cycling through the English countryside, or trying her hand at some new DIY project!
Rochelle is a member of KeyNote Women Speakers Directory.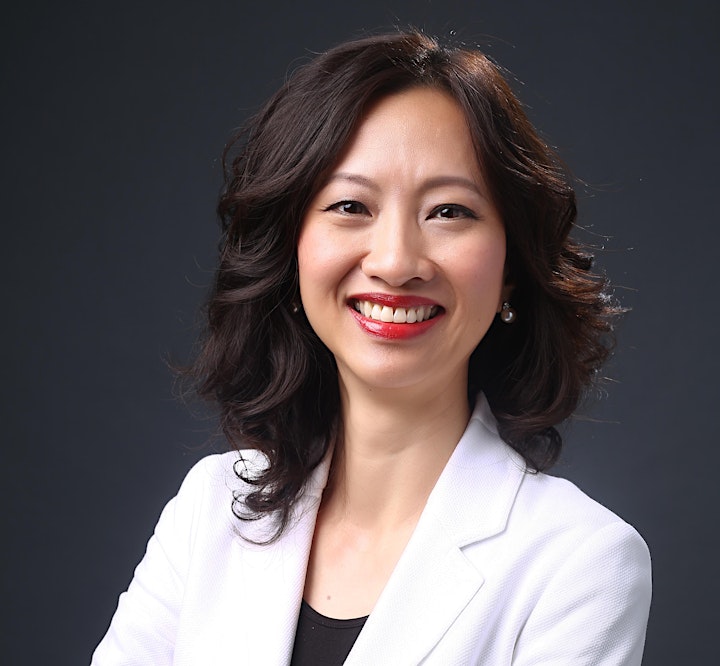 Annie is native Singaporean with over 25 years of HR experience in the areas of Talent Management & Acquisition, Career Transition & Leadership Development, HR transformation and Executive Search. She graduated from The George Washington University (USA) with a Master's in Human Resource Development and a Degree in Business Marketing from Monash University (Australia). She is also an alumni of the IMD and a certified facilitator & coach. She is currently taking her 2nd Masters in Counselling with the Monash University. Annie has recently made a spectacular move to challenge herself in technology cloud industry with Citrix as APJ Head of Talent Acquisition & Diversity Outreach after more than a decade in healthcare life sciences. Her past experience includes working regionally with GSK, Pall Life Sciences, Adecco & Lee Hecht Harrison. Having lived, studied and work in Asia, Australia and based in Shanghai for 10 years to setting up Center of Expertise (CoEs) for APAC, Annie is well-versed in cross cultures and is a strong advocate for diversity, inclusion and belonging. Annie is excited in her current role at Citrix Cloud Technologies. She is part of the Global HR team to shape talent acquisition strategies to advance future of work in digital innovation and impacting business growth. Her role is to catalyze and power up talent engagement and to embed D&I into human capital strategy to enhance employer building. On a personal note, Annie volunteers as school counsellor at Singapore Polytechnic and an active career mentor at Singapore Institute of Management and supports Prime Time Professional Women's Association. She is a grass roots leader at the Telok Blagah constituency. It gives her immense satisfaction to mentor and develop people to be successful.
Annie is a member of KeyNote Women Speaker's Directory.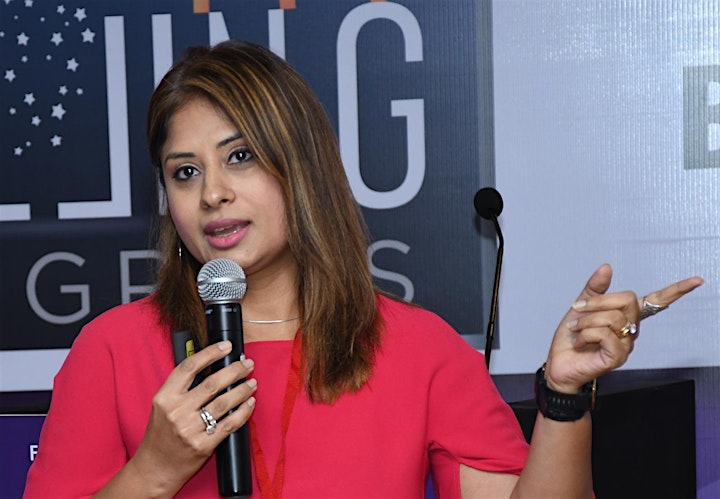 Anjali is a leading business storytelling consultant, author, global keynote speaker and Founder of Narrative: The Business of Stories. She has spoken on the topic of Storytelling in New York, Russia, India, Singapore, Japan, Australia and many other South East Asian countries.
Anjali helps business leaders, data analysts, sales professionals, and TEDx speakers find and tell stories. She has worked in corporate roles for over 18 years in Australia, Singapore, and India. Her background constantly informs her work, so that it is not just theoretical, but based on extensive experience, knowledge and understanding of strategic issues companies face as well as issues that employees face in delivering their best work.
Anjali partners with Global 1000 companies LinkedIn, Airbnb, Microsoft, Shell, SAP, Microsoft & Danone. She regularly publishes her ideas on business storytelling on her Storytelling blog.
Anjali is a member of Keynote Women Speakers Directory.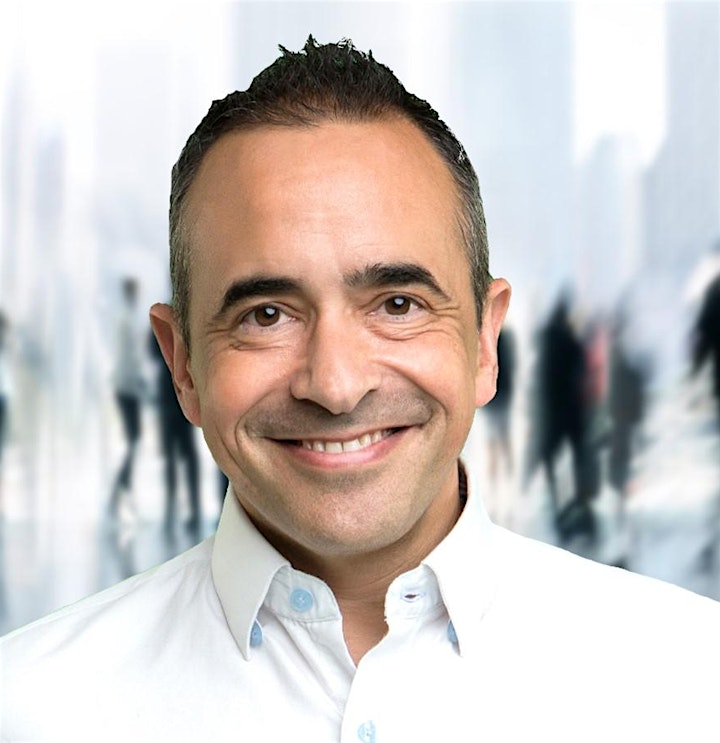 Jeremy Blain is the Chief Executive of PerformanceWorks International (PWI), a company that helps organisations, executive boards, leaders and teams succeed in the digital climate amidst disruption, opportunity and uncertainty. Jeremy commands extensive experience as a transformation leader and adviser at the board-level globally.
Jeremy helps leaders and managers define strategies to implement digital and human transformations, utilising a unique, co-created and award-winning Ticking Clock © model. He has also co-created, alongside business partner Dr. Rochelle Haynes, a new framework for Enterprise called GigHR©, designed to better manage a more dispersed, blended workforce. An emerging 2020s trend set to become the biggest human capital shift in a generation.
Jeremy and his team engage leadership and management to develop fit for purpose plans that drive culture change at operational level, embedding the required skills for the successful modernisation of businesses everywhere. On the back of Jeremy's efforts at industry and workplace level, he has been recognized by his industry peers and customers and named Global GameChanger© of the year for 2019/20 in the ACQ5 Global Awards.
Jeremy has pledged to support Diversity, Equity and Inclusion in all its lenses and is a long standing partner of KeyNote Women Speakers Directory.
Date and time
Location
Refund policy
Organiser of The Blended WorkForce Revolution
KeyNote Women Speakers is the world's leading directory of female public speakers. Founded in Singapore in 2017, we are a non-profit organisation run entirely by volunteers.
At KeyNote, our aim is simple: we want to bring more diversity to stages around the world. We focus on diversity for the simple reason that it increases group intelligence.
We offer women speakers who can talk about different topics ranging from Business, Innovation, Future of Work, Health and Wellness, Leadership, Science, and more. We also offer a member-based public speaking training programme for those who want to increase their confidence in speaking either at home or at work.
Bring more diversity to your next event! Find talented women speakers who are passionate subject-matter experts, covering topics from Leadership, Health & Wellness , to Art and Science – with us at KeyNote!