About this Event
On 7th Oct, I received a message from my marketing manager, Rachel, asking me to do a video for our Youtube Channel on "How To Make An Additional $1,000 A Day "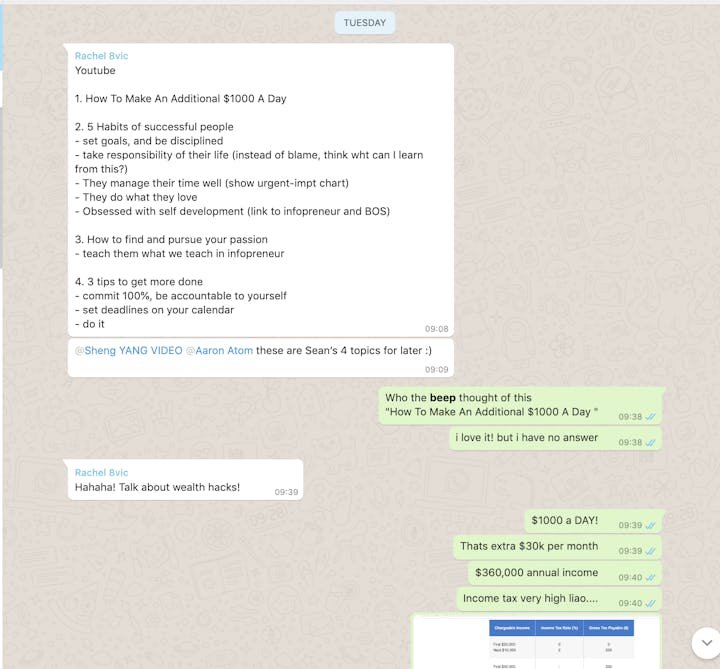 I called her to tell her thats not possible but she challenged me to call my investor/ entrepreneur friends and ask if anyone can do it.
I found 5 friends who claimed they could and I challenged them to really prove it by recording exactly what they do for 10 days with real life money to generate that $10k in 10 days.
See video for an re-enactment.
I have added them in a whatsapp group, and from 21st Oct to 30th Oct, they will video exactly what they do in these 10 days to make $10,000 in 10 days.
And on the 2nd Nov 2019, we will gather all 5 of them to explain exactly how they make $10k and you are invited to be a witness to judge and see if their claims are real!
PLUS: When you attend, you will also a FREE Bonus Gift, the Amazon Best Selling top selling book, "Financial Joy 2.0", worth $49.90 as well!
Seats are limited and it will be a closed group session.