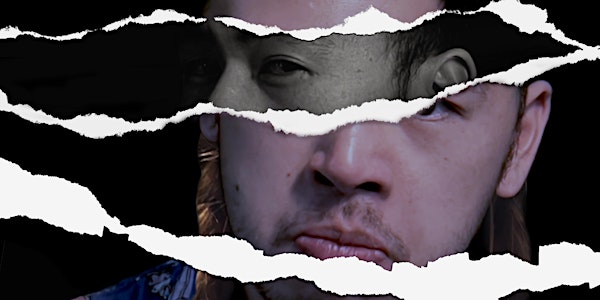 The Change
The Change is a play full of complaints about celebrity capitalism, dodgy PR, and questions about what the climate is doing to our heads.
When and where
Location
Cairnhill Arts Centre (Teater Kami Black Box) 126 Cairnhill Rd #02-04/05 Singapore, 229707 Singapore
Refund Policy
Contact the organiser to request a refund.
Eventbrite's fee is nonrefundable.
About this event
For Concession (students, Under-21s, Over-65s), type "DISCOUNT" into promo code section for $25 tickets.
In the wake of an uncomfortably-struck compromise deal at the COP27 climate change conference in Egypt, Singapore playwright-led collaboration Gangguan! presents The Change, an original new work. The one-actor play starring Dennis Sofian (Tartuffe, W!LD RICE) draws upon playwright Edward Eng's (dead was the body till I taught it how to move, Bhumi Collective) personal experience working on climate policy and his difficulty explaining it.
The Change starts with the stories of two friends. Alex is a bureaucrat who, against the best wishes of his colleagues and constant failure, continues trying his best to effect change. Danial, his old friend from school, spends his days ironing children's clothes and his nights dabbling in socially-conscious theatre. They collaborate on a "performance-lecture" about climate change in Singapore.
But what happens as the play progresses, and as our encounters with the idea of climate change broaden and become more intense, one realises that the story is not what it seems to be. Questions are raised on why we have never come across a satisfying novel, film, or performance about climate change. While there are some great ones that use climate change as a vessel to talk about something else and vice versa, few are willing to speak frankly about the big problems, like holding the greenwashers to task or dealing with the psychology of inaction.
With post-dramatic elements, The Change acknowledges that climate change is about any number of issues, many of which are not matters of science.
"To be fair to the Taliban, it's not like they're jetting around the world in private jets like most celebrities. Maybe they just need to rebrand as eco-warriors."
By: Edward Eng / Gangguan!
Performer: Dennis Sofian
Lighting Designer: Ian Pereira
Production Stage Manager: Samzy Jo
Associate Producer: Benjamin Lye
Performance length: 105 minutes
Shows: Wednesday, 7th December - 8:00pm
Thursday, 8th December – 8:00pm
Friday, 9th December – 8:00pm
Saturday, 10th December - 3:00pm
Saturday, 10th December - 8:00pm
Sunday, 11th December – 3:00pm
Rating: Advisory 16 (Some Mature Content and Coarse Language). Strobe lighting is used in the show.
Note: There is no wheelchair access to the black box theatre (2nd floor) at Cairnhill Arts Centre. Please contact the organiser so we can make arrangements if needed. We are very sorry for the inconvenience.
Getting there by public transit: The staircase entrance at 126 Cairnhill Rd is the easiest way to reach Cairnhill Arts Centre. It is down the small road next to Act 3 International (search "Act 3" or "126 Cairnhill Rd" on your maps app). The nearest MRT station is Newton (12 min walk).
Getting there by car: Cairnhill Arts Centre has a vehicular entrance at the end of Cairnhill Rise. Some parking is available.
SUPPORT OUR WORK: Please support Gangguan! and our work by sponsoring concession tickets (students, Under-21s, Over-65s). Send us an email at gangguantheatre@gmail.com.
With thanks to: Christine Tan, Shannen Tan, Yong Junyi, Dance Nucleus, and Teater Kami
www.gangguantheatre.com/the-change