Description
Party: Silent Disco Closing Party
Join us in this silent tea dance. It can be weird yet liberating, immersive yet euphoric. But it isn't imposing, which makes it quite possibly the coolest thing ever.

Put on a special pair of noise-cancelling headphones and gather with others who have done the same. Individually you can tune into one of the multiple channels - with specially curated playlists of yesteryear.


Music may encourage a person with dementia with memory reminiscence, nostalgic feeling and happy thoughts. As such, Silent Disco may be the answer to the question: What does dementia sound like?

In partnership with Silent Disco Asia.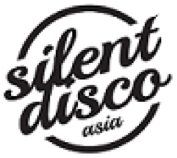 Photography & Filming Consent
Please note this event is being recorded and photographed. By registering for a ticket, you indicate your consent to be photographed or filmed by Enable Asia, and for the organisers to use such images for marketing purposes.
Organiser of The Enabling Festival 2019 - Party: Silent Disco Closing Party
What does dementia sound like?
The Enabling Festival (6-8 September 2019) is in its second run this year. Our focus is on sound (in the form of hearing), one of the five senses. Sound has significant impact on persons with dementia in terms of their quality of life.
This three-day community festival is a kaleidoscope of multidisciplinary activities in the areas of art, music, design, theatre, film, dance, medical forums and hands-on workshops. Through these programmes and activities, we hope to showcase the potentialities in enabling persons with dementia to enjoy a better quality of life.
The festival also shines a spotlight on caregivers, who are often the invisible heroes and provides possibilities for caregivers' respite and solace through many interesting activities. There are many activities for caregivers such as Sharing Sessions, Meditation and Breathing workshops and even a Silent Disco Party, amongst many others.
This collaboration between Enable Asia, DesignSingapore Council, National Design Centre, OneMaker Group, Project We Forgot, Alzheimer's Disease Association (ADA), ARUP, BLOXAS Architects and the support from Our Singapore Fund (OSF) and the Agency for Integrated Care (AIC) allows the second edition of the Enabling Festival to leverage on how design, art and technology can make an impact in enabling persons with dementia, their caregivers and improve the quality of their life as we aspire to be a dementia friendly community.
Date: 6 – 8 September 2019
Time: 11 am – 9pm
Venue : National Design Centre
Address : 111 Middle Road Singapore 188969
To support the dementia community, please visit: https://give.asia/campaign/enabling-festival-dementia
For the full festival programme, please visit: https://bit.ly/2HyoooT