The Enabling Festival 2019 - Talk: Challenges Faced by Caregivers of Person with Dementia (English|Malay)

Saturday, 7 September 2019 from 12:00 to 13:00 (Singapore Standard Time Singapore Time)
Event Details
Addressing Challenges Faced by Caregivers of Person with Dementia (English|Malay)
This talks aims to address some of the observed issues and challenges with regards to dementia and caregiving. Some topics include caregiver burnout, shared beliefs and values, and how these components seemingly influence one another. This segment will be carried out in an informal and open format, where an active exchange of opinions between professionals and audience is encouraged to enrich the dialogue.


About the Speakers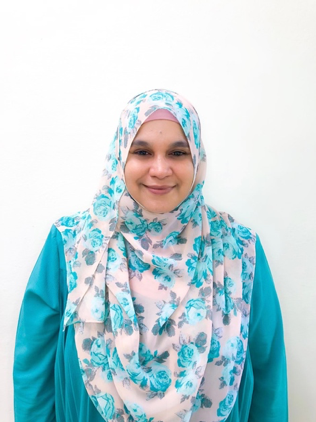 Balqis Maricar 
Balqis is a counsellor at Club HEAL, a VWO that supports people with mental health challenges lead fulfilling lives. Throughout her 5-years' experience, Balqis avidly supports persons with mental health issues in their recovery, by empowering them with a renewed sense of purpose and facilitating their reintegration into the community. Balqis provides support to caregivers as well, through psychoeducation and support groups. Moreover, she often conducts trainings and talks to the general public to increase awareness regarding mental health and caregiving. Balqis graduated in 2017 with a Bachelor of Arts in Arabic and Islamic Studies from Medina International University. Currently, she also holds a Graduate Diploma in Counselling Psychology.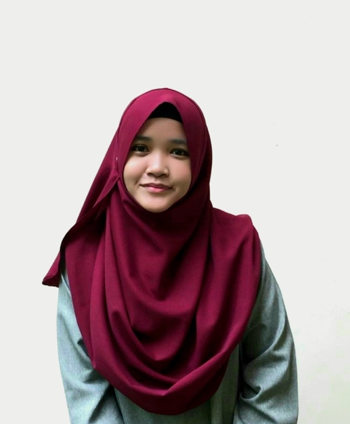 Nur 'Atiqah Binte Mohd Farhan
'Atiqah is a Case Manager at Club HEAL, a VWO that supports people with mental health challenges lead fulfilling lives. Generally, 'Atiqah works with elderly clients who have mental health issues or dementia, as well as their respective caregivers. Her work involves liaising with relevant parties in coordinating care for her clients, as well as providing caregiver support through psychoeducation and support groups. In 2015, 'Atiqah graduated from Nanyang Technological University with a Bachelor of Arts in Psychology (Honours). Recently, 'Atiqah has also completed her Masters in Gerontology at Singapore University of Social Sciences. 'Atiqah carries a deep passion to serve the elderly population and aspires to contribute in building an elder-friendly nation.
About Club HEAL
Originally, Club HEAL is a charity that aims to assist and empower Peers (persons with mental health issues) to regain confidence in themselves and others in their journey towards community reintegration. Club HEAL has been registered with the Registry of Societies in 2012, by a group of like-minded individuals who have a strong passion in helping people with mental health challenges and their family members lead a fulfilling and stigma-free life. Services provided by Club HEAL include day rehabilitative services, home visits, public education, support groups and volunteer training. In recent years, Club HEAL has extended its cause and services to also address issues faced by persons with dementia and their caregivers. While Club HEAL caters to the needs of Muslims, all persons with mental health challenges, regardless of race or religion, are welcomed to benefit from the services.

Photography & Filming Consent
Please note this event is being recorded and photographed. By registering for a ticket, you indicate your consent to be photographed or filmed by Enable Asia, and for the organisers to use such images for marketing purposes.
Do you have questions about The Enabling Festival 2019 - Talk: Challenges Faced by Caregivers of Person with Dementia (English|Malay)?
Contact Enabling Festival 2019
When & Where

National Design Centre
111 Middle Road
Singapore 188969
Singapore

Saturday, 7 September 2019 from 12:00 to 13:00 (Singapore Standard Time Singapore Time)
Add to my calendar
Organiser
What does dementia sound like?
The Enabling Festival (6-8 September 2019) is in its second run this year. Our focus is on sound (in the form of hearing), one of the five senses. Sound has significant impact on persons with dementia in terms of their quality of life.
This three-day community festival is a kaleidoscope of multidisciplinary activities in the areas of art, music, design, theatre, film, dance, medical forums and hands-on workshops. Through these programmes and activities, we hope to showcase the potentialities in enabling persons with dementia to enjoy a better quality of life.
The festival also shines a spotlight on caregivers, who are often the invisible heroes and provides possibilities for caregivers' respite and solace through many interesting activities. There are many activities for caregivers such as Sharing Sessions, Meditation and Breathing workshops and even a Silent Disco Party, amongst many others.
This collaboration between Enable Asia, DesignSingapore Council, National Design Centre, OneMaker Group, Project We Forgot, Alzheimer's Disease Association (ADA), ARUP, BLOXAS Architects and the support from Our Singapore Fund (OSF) and the Agency for Integrated Care (AIC) allows the second edition of the Enabling Festival to leverage on how design, art and technology can make an impact in enabling persons with dementia, their caregivers and improve the quality of their life as we aspire to be a dementia friendly community.
Date: 6 – 8 September 2019
Time: 11 am – 9pm
Venue : National Design Centre
Address : 111 Middle Road Singapore 188969
To support the dementia community, please visit: https://give.asia/campaign/enabling-festival-dementia
For the full festival programme, please visit: https://bit.ly/2HyoooT